Small Talks is a video series organized for our conference that features Canadian writers of different genres discussing elements of writing. Each 30-minute talk offers a quick dive into an aspect of the craft of writing, and is accompanied by writing exercises or prompts provided by our presenters to help viewers practice their skills and think more about the topic presented. Small Talks are available for thirty days to all registered participants with a conference pass to allow participants to work through the series at their own pace.
These Small Talks are a creative response to the challenges of COVID this year: we are excited to share these videos by Canadian writers from all over the country. This year, we didn't have to worry about how we were going to get these folks into Regina or Saskatoon – we've skipped the airport hassle and beamed them straight from their living rooms or offices into your own home. As such, we hope you watch these understanding that we didn't send professional camera crews into our writers' homes. We are enjoying these Zoom recordings with all the joys and vagaries of differing internet connections and audio visual qualities. Every video will be as unique as our presenters and we hope you enjoy them as an intimate learning opportunities.
All Small Talks videos and the exercise booklet will be released to registered conference participants on Friday October 23 at 8:00 am, and will be available until November 25.
"Wish You Were Here" – Evoking Place in Your Prose with Ayelet Tsabari
Evoking a profound sense of "being there" in writing is one of the most important elements of prose and a way of immersing the reader in what John Gardner called "the fictional dream". Acquire new techniques to approach writing about place, learn to think of place as a potential character in your work and to use setting as the basis for creating dramatic and engaging stories.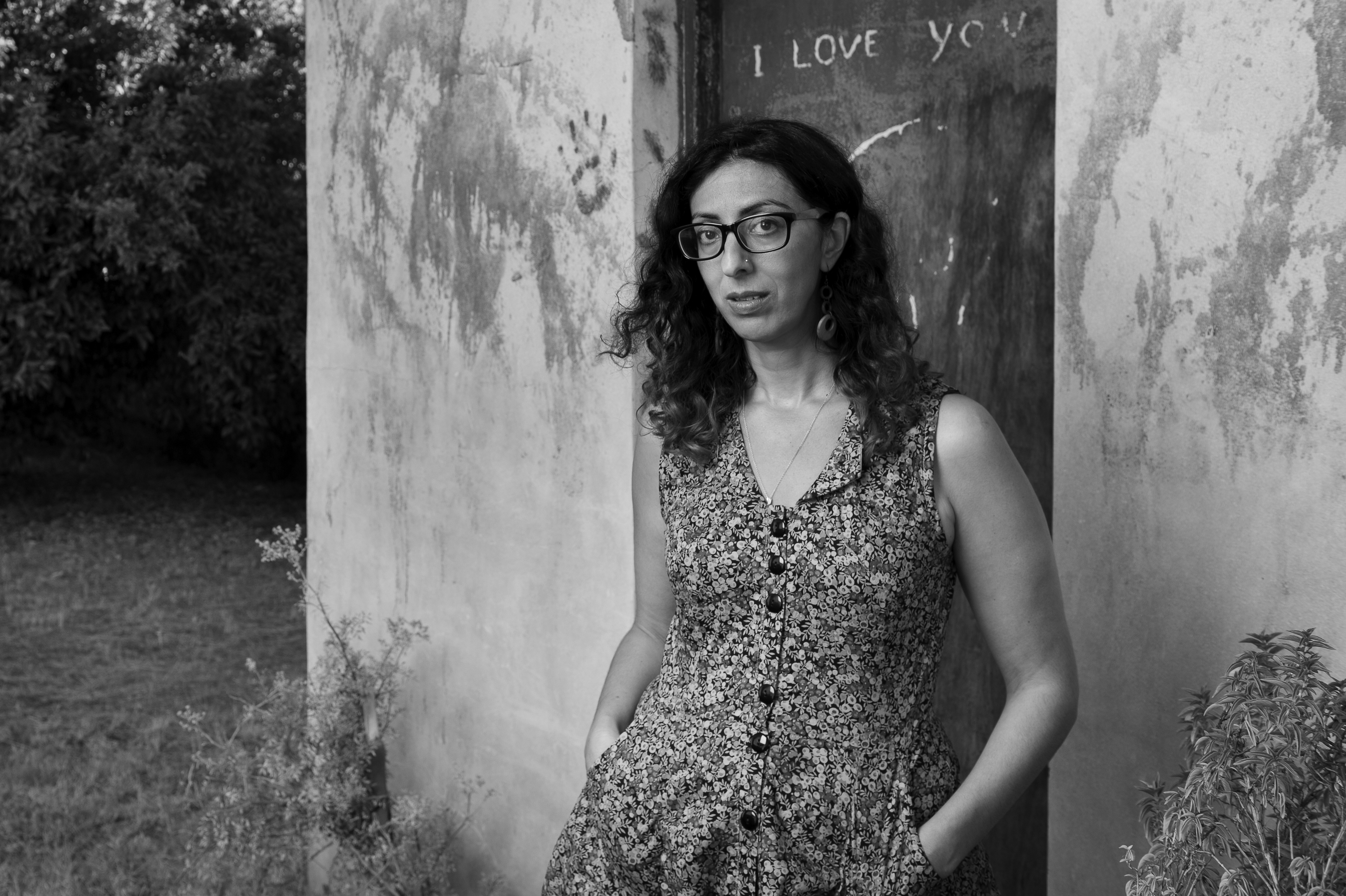 Ayelet Tsabari is the author of The Art of Leaving, a finalist for the Writer's Trust Hilary Weston Prize and winner of the Canadian Jewish Literary Award for memoir. Her first book, The Best Place on Earth, won the Sami Rohr Prize for Jewish Literature, was a New York Times Book Review Editors' Choice, and has been published internationally. She teaches creative writing at the University of King's College MFA in Creative Nonfiction and Tel Aviv University.
When You Stumble, There Lies the Treasure with Carole Glasser Langille
Again and again, reading poems inspires poets to create their own.  A successful poem, though inspired by someone else's work, reflects a poet's unique experience. In this talk Carole Glasser Langille will discuss a poem by Donald Justice responding to a poem by Cesar Vellejo, and a humourous poem by Kenneth Koch responding to a poem by William Carlos Williams. She will talk about how rhythm and music in a poem can inspire a poem about an entirely different subject, though using similar music. She will read two of her own poems and discuss how one was inspired by a poem and one by a newspaper article. She will also give exercises to inspire poems.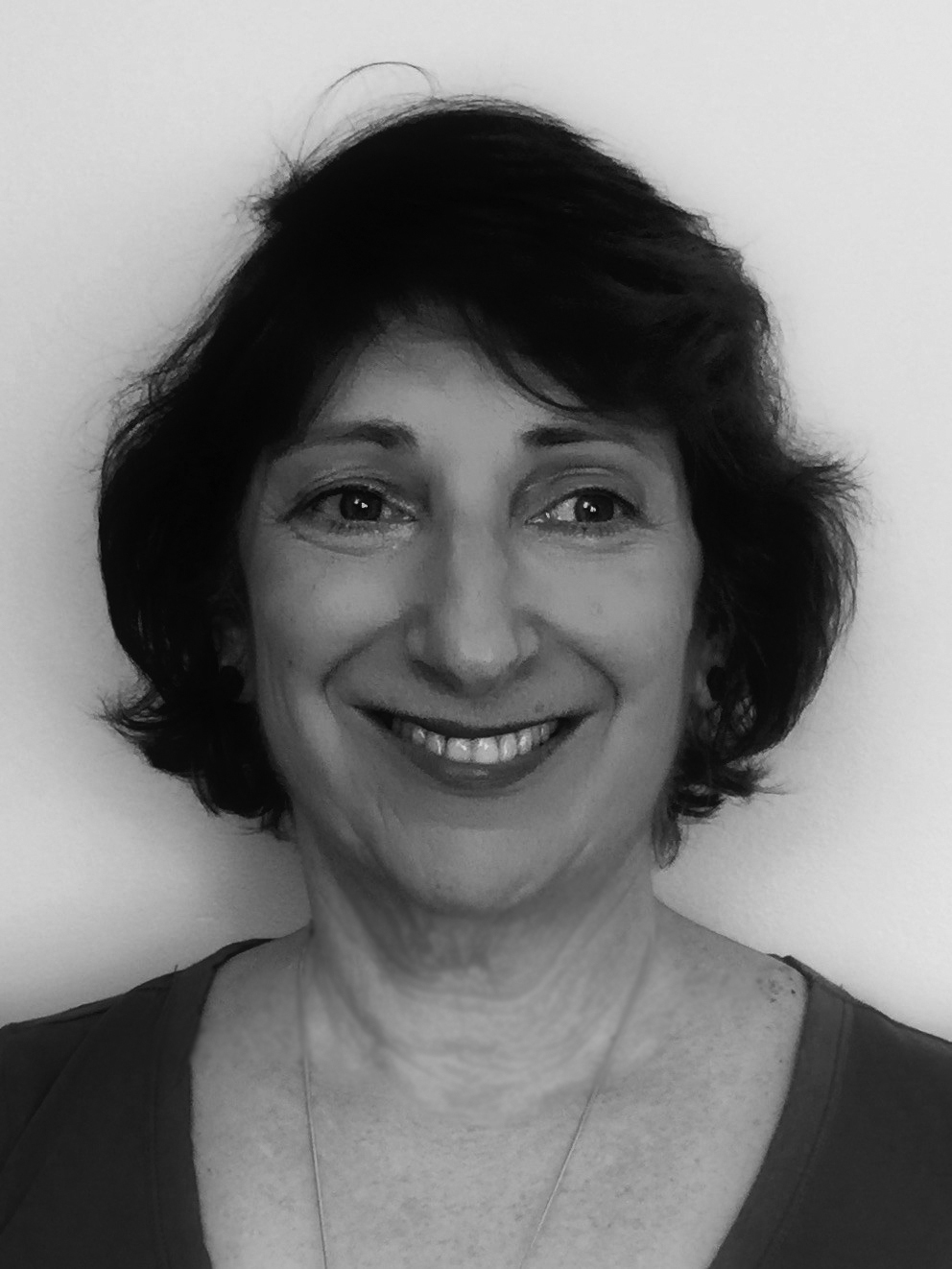 Carole Glasser Langille is the author of 4 books of poetry, 2 collections of short stories, and 2 children's books and a recent book of non-fiction "Doing Time" about giving writing workshops in prison.  She has been nominated for The Governor General's Award for poetry, the Atlantic Poetry Prize, and the Alistair MacLeod Award for Short Fiction. Poems from her book, Late in a Slow Time, were set to music by the composer Chan Ka Nin, and recorded by Duo Concertante. Other poems were set to music by the composer Alice Ping Yee Ho in her piece "The Depth of this Quiet," performed by the Cantori Choir in New York City. Langille taught in the Creative Writing Program at Dalhousie University for 12 years, and has given readings and workshops in France, South Africa, India, and Scotland as well as in Canada and in New York City.
Music of the Line with Cassidy McFadzean
This talk will focus on the generative qualities of musicality in poetry. From alliteration to assonance, rhyme, and rhythm, musical elements not only make a poem pleasurable to read and enjoy but can also allow the poet to make unexpected connections. This craft talk will begin by surveying the various tools of musicality typically used in lyric poetry and the advantages of each. We will then explore how trusting in the inherent wisdom of a poem's musicality can add dimensions to our writing, reinvigorate our voice, and prompt surprising imagery and moments of invention.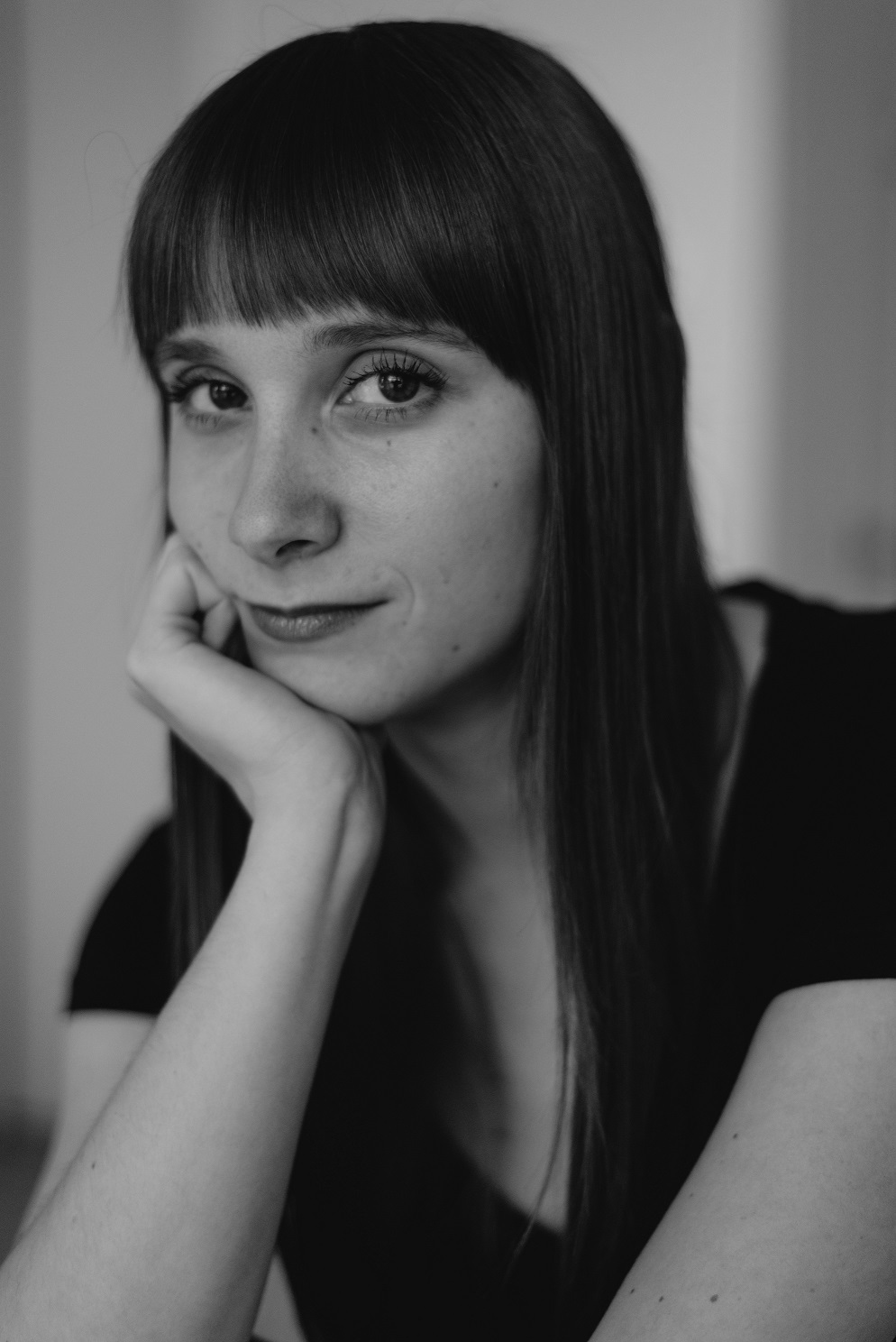 Cassidy McFadzean was born in Regina, graduated from the Iowa Writers' Workshop, and currently lives in Toronto. She is the author of two books of poetry: Hacker Packer (McClelland & Stewart 2015), which won two Saskatchewan Book Awards and was a finalist for the Gerald Lampert Memorial Award, and Drolleries (M&S 2019), a finalist for the Raymond Souster Award. She won the silver medal for poetry at the 2020 National Magazine Awards.
Authentic Sculpting: The Power of Revision Across All Genres with Chelene Knight
The best writing comes from revision. This is a known fact. But many of us do not know how to revise. Whether you are writing poetry, creative nonfiction, or fiction, we have to learn to first embrace the messiness of the first draft and then let the real writing begin. But where do you start? How much do you change? When is a piece edited enough? Is there a risk of over-editing? What do you do with conflicting suggestions for change? This session will speak to all of these commonly asked questions and help you establish a revision routine that you can mold and sculpt as you grow as a writer.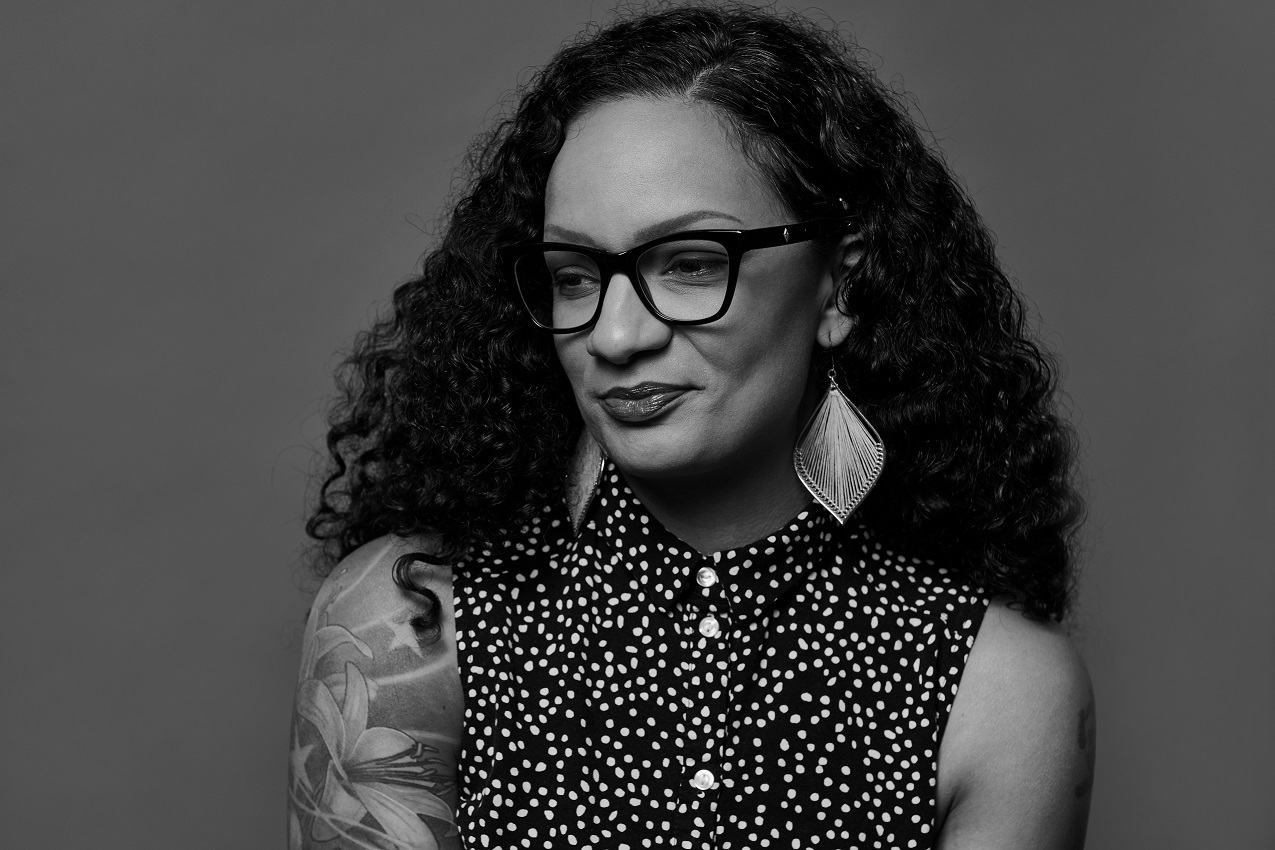 Chelene Knight is the author of the Braided Skin and the memoir Dear Current Occupant, winner of the 2018 Vancouver Book Award, and long-listed for the George Ryga Award for Social Awareness in Literature. Her essays have appeared in multiple Canadian and American literary journals, plus the Globe and Mail, the Walrus, and the Toronto Star. Her work is anthologized in Making Room, Love Me True, Sustenance, The Summer Book, and Black Writers Matter, winner of the 2020 Saskatchewan Book Award.
Writing Agnes with Eugene Stickland
Eugene Stickland came to the theatre from a musical background. One of his first experiences working on a play was the compose and perform the piano score for Sam Shepard's play Suicide in B Flat. Following that, he did an MFA in playwriting and so became a playwright, but he has always looked for ways to include other art forms in his plays. He is now writing a play about the visual artist, Agnes Martin (born in Saskatchewan!). He will talk about how we can include other art forms in the writing of a play.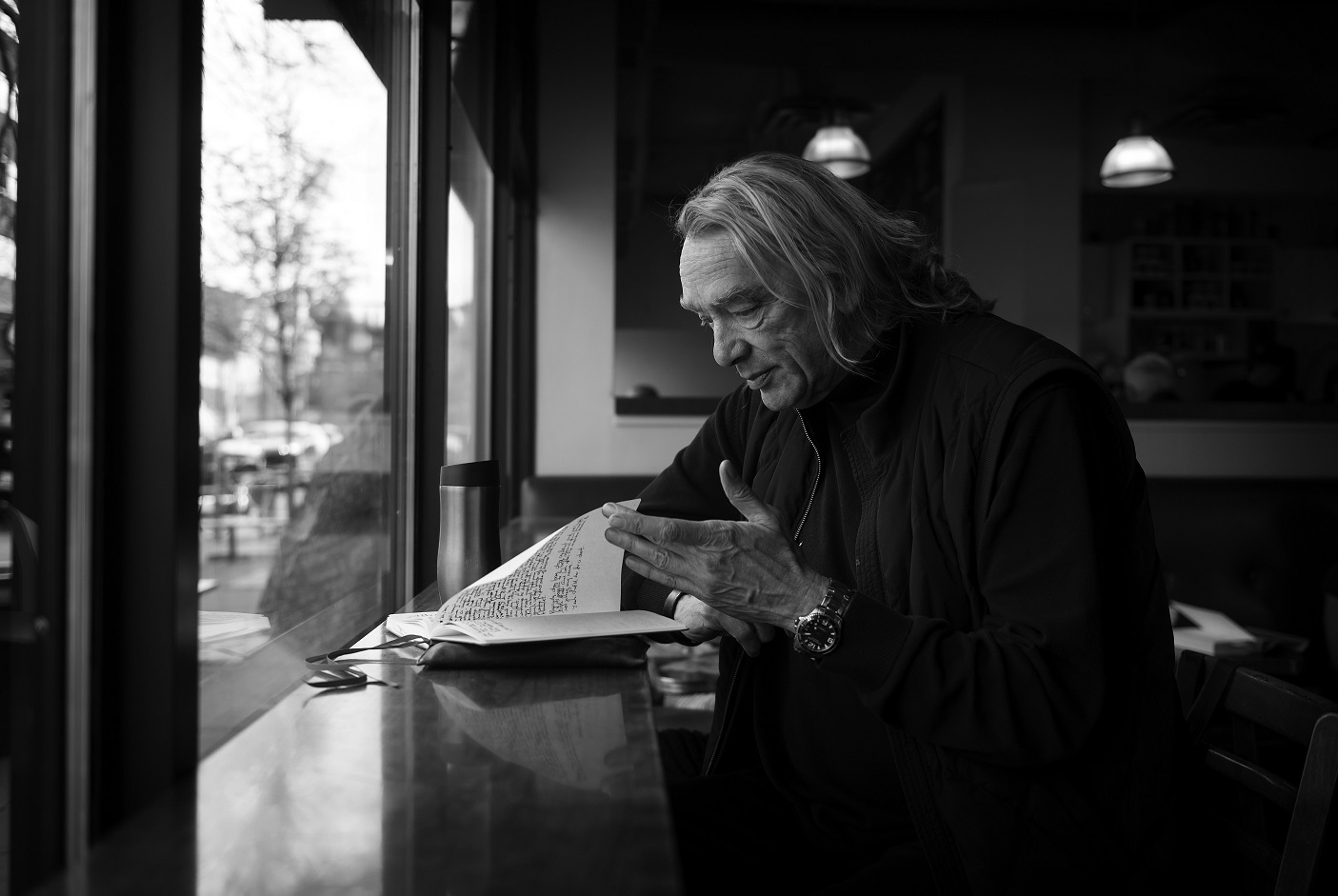 Eugene Stickland was born in Regina. He completed a BA in English at the University of Regina before heading to Toronto's York University where he completed an MFA in playwriting and dramaturgy. In Calgary, he enjoyed a ten-year tenure as playwright in residence at Alberta Theatre Projects where he wrote several hit plays, notably Some Assembly Required and A Guide to Mourning. He is currently working on a new play about Canadian/American artist Agnes Martin.
Where I am Calling From: Point of View Craft Talk with Ibi Kaslik
Point of view is the most complex yet under examined writing skill writers possess. Learning how to master first, third and various other points of view will not only increase your confidence as a writer but will also improve your work. Through examination of theory around POV, as well as studying the how established writers manipulate and challenge POV 'rules' and theory, students will obtain a firm grasp of how and when to use different Point of Views.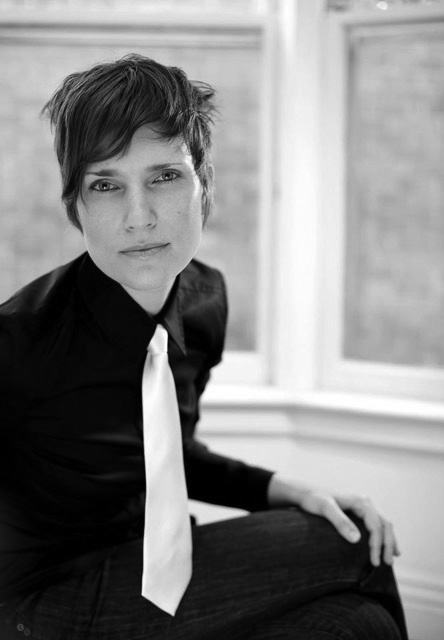 Ibi Kaslik is an internationally published novelist, freelance writer, editor and teacher. Her most recent novel, The Angel Riots, is a rock n' roll comic-tragedy and was nominated for Ontario's Trillium award. Her first novel, Skinny, was a New York Times Bestseller, was nominated for the Best Young Adult novel of the year by the Canadian Library Association as well as the Borders' Original Voices Award for Young Adult Novel. Skinny has also been published in numerous countries. A native of Toronto, Ibi teaches creative writing at The University of Toronto's School of Continuing Studies and works as an arts educator. She has a Masters in English literature and Creative Writing from Concordia University and travels to the Prairies and the Arctic, from time to time.
Reporting Your Life with Jana G. Pruden 
 There is great power in telling our own stories. In Reporting Your Life, award-winning Globe and Mail feature writer Jana G. Pruden will look at bringing the tools of nonfiction reporting into memoir and personal storytelling. What does it mean to tell true stories from your own life? How do we go about responsibly reporting and recounting the things we lived, and what do we owe to the other people in our stories? This talk will include practical tips on interviewing and reporting, while exploring some of the complex personal, ethical and even legal issues that can arise in personal narratives.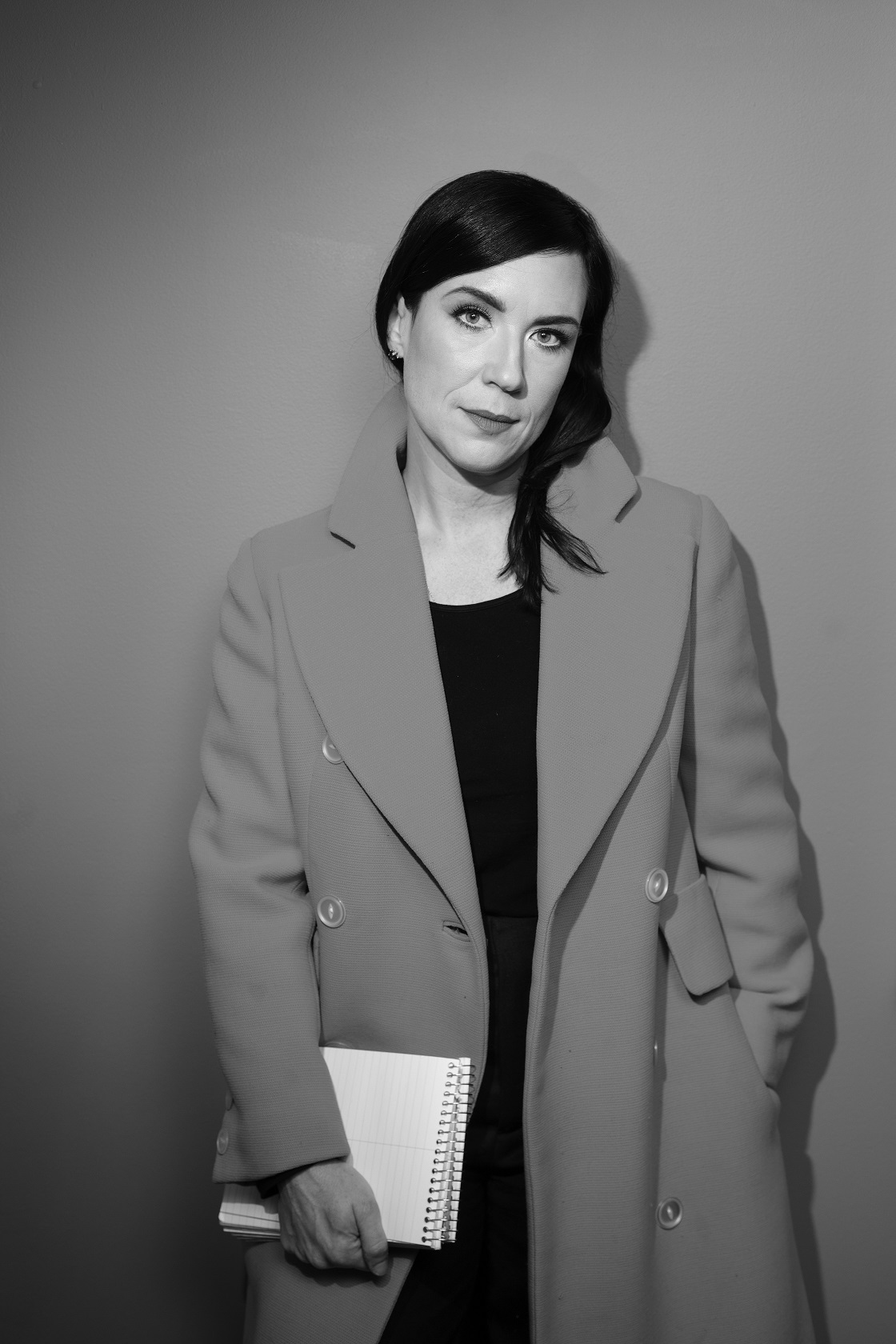 Jana G. Pruden is an award-winning feature writer at The Globe and Mail. She is the former crime bureau chief of the Edmonton Journal, and previously worked at the Regina Leader-Post, the Medicine Hat News, the Prairie Post and the Interlake Spectator. She is also a sessional journalism instructor at MacEwan University. Her writing has also appeared on Longform, Longreads and Byliner, and in magazines such as The Walrus, Reader's Digest and Sharp.
Chekov's Galaxy: A Workshop on World Building (a.k.a. Setting) with Larissa Lai
The workshop begins with the proposition that in narrative, plot equals setting. I've called it Chekov's Galaxy, because it extends the well-known premise of Chekov's gun: that if you introduce a gun early in a story, it must go off by the end. I propose that every item you introduce in a story must "go off" before the end. In other words, each item must serve some narrative purpose.
While this is not strictly true (and it can certainly be completely untrue in more experimental forms of fiction), it's a useful to pursue this idea as a premise and practice both in the more linear, traditional kinds of realist fiction, and in speculative fiction, particularly if you're the kind of speculative fiction writer who tends towards the "info dump", writes overly long, or builds worlds that are excessively vast to no narrative purpose. Trust me I know, because I've been there. By thinking about setting as a very precise place where a very precise story unfolds, you'll save yourself a lot of work and a lot of writerly misery. Your fiction will be tighter and more streamlined.
"Plot=Setting" is not so much a rule as a way of working to produce a particular kind of narrative. I will introduce the concept of defamiliarization in the second half of the workshop and we will do exercises to see what kind of effects we can get by moving away from the premise that plot equals setting.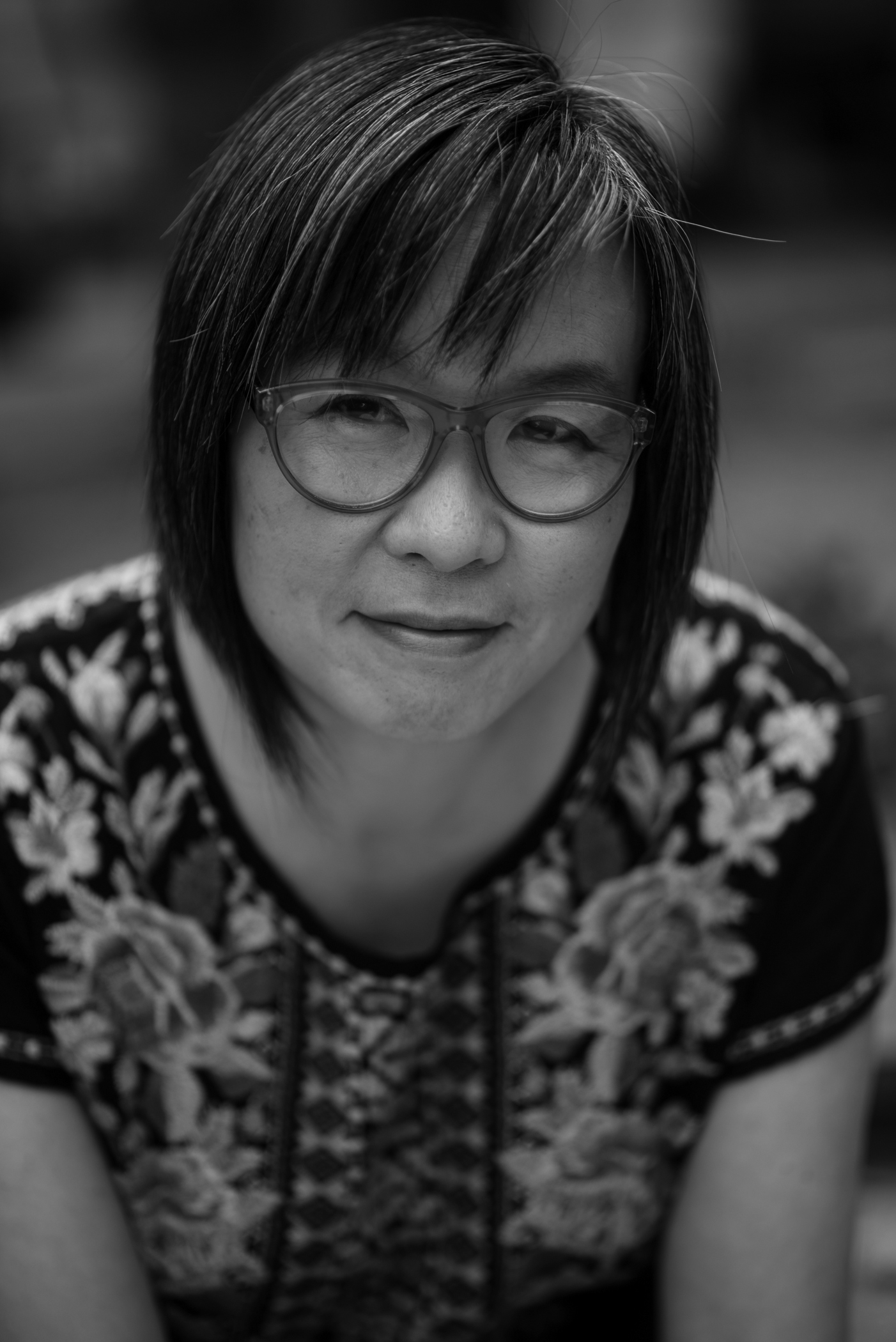 Larissa Lai has authored six books including Salt Fish Girl and The Tiger Flu. Interested in the world made strange through speculative fiction and how to make English work in new an unexpected ways, she has received the Jim Duggins Mid-Career Novelist's Prize, the Lambda Literary Award, the Astraea Award and the Otherwise Honor Book (twice). She holds a Canada Research Chair at the University of Calgary, where she directs The Insurgent Architects' House for Creative Writing.
Writing from Afar: the Art of Travel Writing with Marcello Di Cintio
In a world where every place has been discovered, what is the point of travel writing? Di Cintio will discuss the changing role of narrative travel journalism in today's hyper-connected world. When writers go off to seek stories in the great wide world, what are their goals and responsibilities, how do they portray the Other, and how far should they go to create compelling art?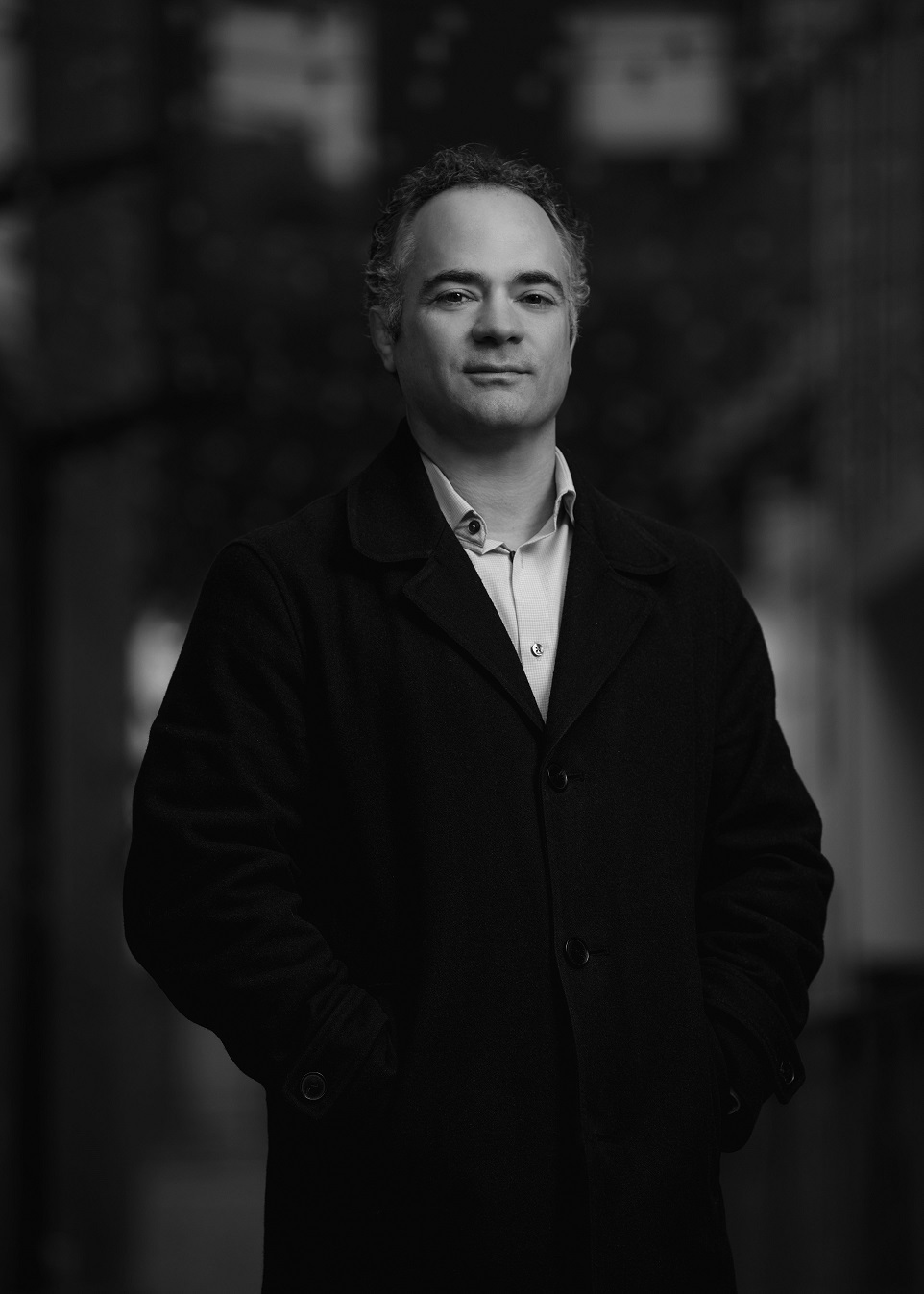 Marcello Di Cintio is the author of four books of travelogue, including Walls: Travels Along the Barricades and Pay No Heed to the Rockets: Palestine in the Present Tense – both winners of the W. O. Mitchell City of Calgary Book Prize. Di Cintio's travel magazine writing has appeared in Condé Naste Traveller, Afar, Canadian Geographic and EnRoute Magazine. His book about the secret lives of taxi drivers will be published in 2021.
The Freest You Might Ever Be with Richard Harrison
Most writing is conditioned by what we need to write just to get things done. But creative writing, too, can become confining when we write to fit the formula for a poem, short story, song, or novel. It's easy to become discouraged when we measure our work against what we think that work should be rather than enjoying the discovery of how we speak on the page. This talk describes how the freewriting approach lets us hear the sound of the voice within us and find out what it says when we give it the freedom it needs.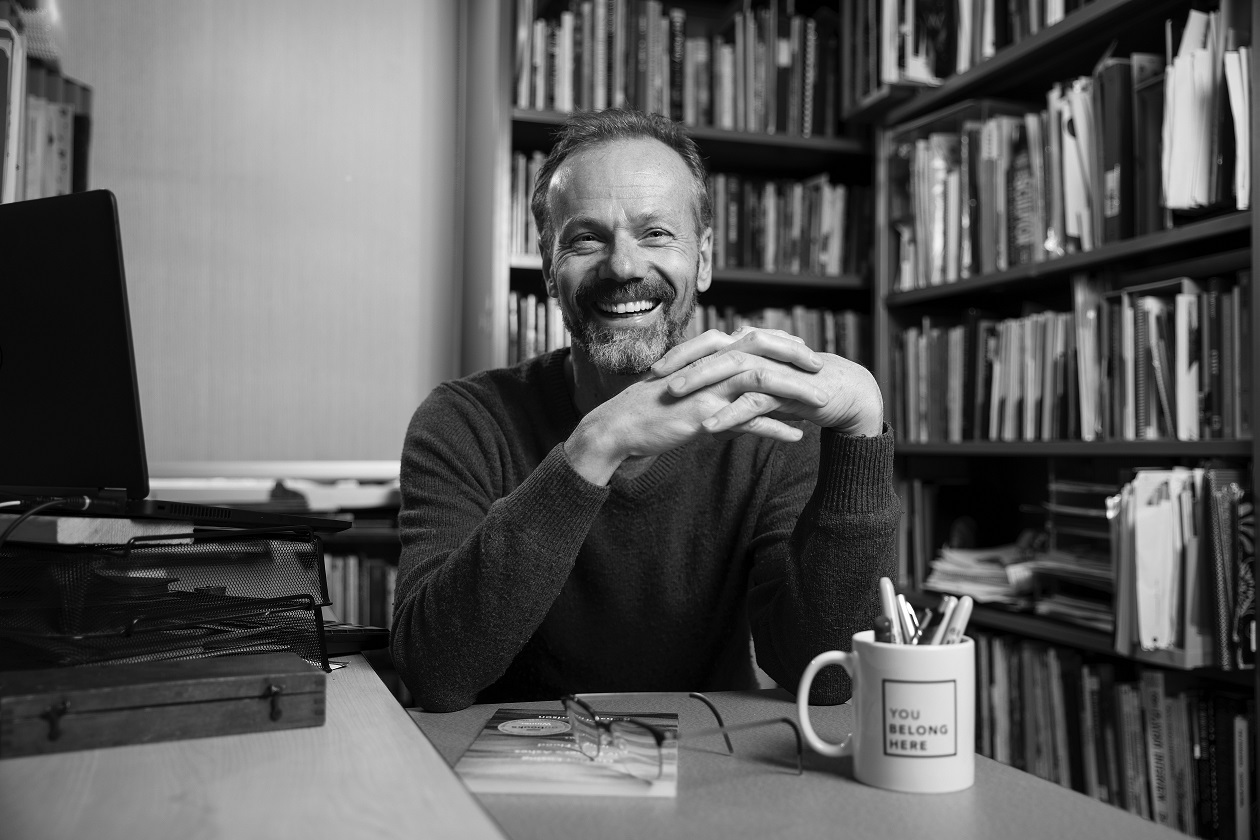 Richard Harrison is the author of seven books of poetry, including the Governor-General's Award-winning On Not Losing My Father's Ashes in the Flood, and co-author of Secret Identity Reader: Essays on Sex, Death, and the Superhero. He has edited more than 30 books, and taught essay and Creative Writing for forty years, the last 22 of these at Calgary's Mount Royal University. Richard lives in Calgary where he now writes and mentors full time.
Suspense: Traces in the Language and Exclamation Marks Between the Lines with Rosemary Nixon
Looking for alternate ways to approach suspense in your stories? Up for a lively talk about what suspense can entail? Hoping for specific suggestions to transform your reader into a couch potato page-turner? Join Rosemary Nixon for an energetic foray into suspense with detailed exercises to send you on your way.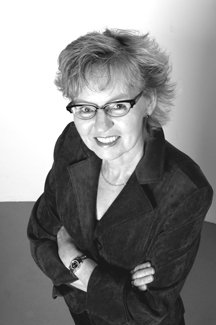 Rosemary Nixon is a pre-eminent short story writer, novelist, free-lance editor and creative writing instructor. Her four published books of fiction (presently on a CC grant for her fifth) have won or been nominated for various prizes. She served as the University of Calgary's Writer-in-Residence for the Markin-Flanagan Distinguished Writers Programme and has done residences at universities and libraries in several provinces. She was awarded the Lois Hole Award for Editorial Excellence, 2018. She is an editor for the Press at Freehand Books.
Creating Characters with Waubgeshig Rice
Strong, complicated, and detailed characters are at the centre of any good story. They bolster the narrative by guiding the storyteller through the plot, and they connect firmly with the reader through empathy. Join best-selling author Waubgeshig Rice as he explains his character-building process, from drawing inspiration from actual people and scenarios to mapping out meticulous character profiles. Rice will share how he dreamed up the characters in his recent novel, Moon of the Crusted Snow, and how they influenced the story's progression.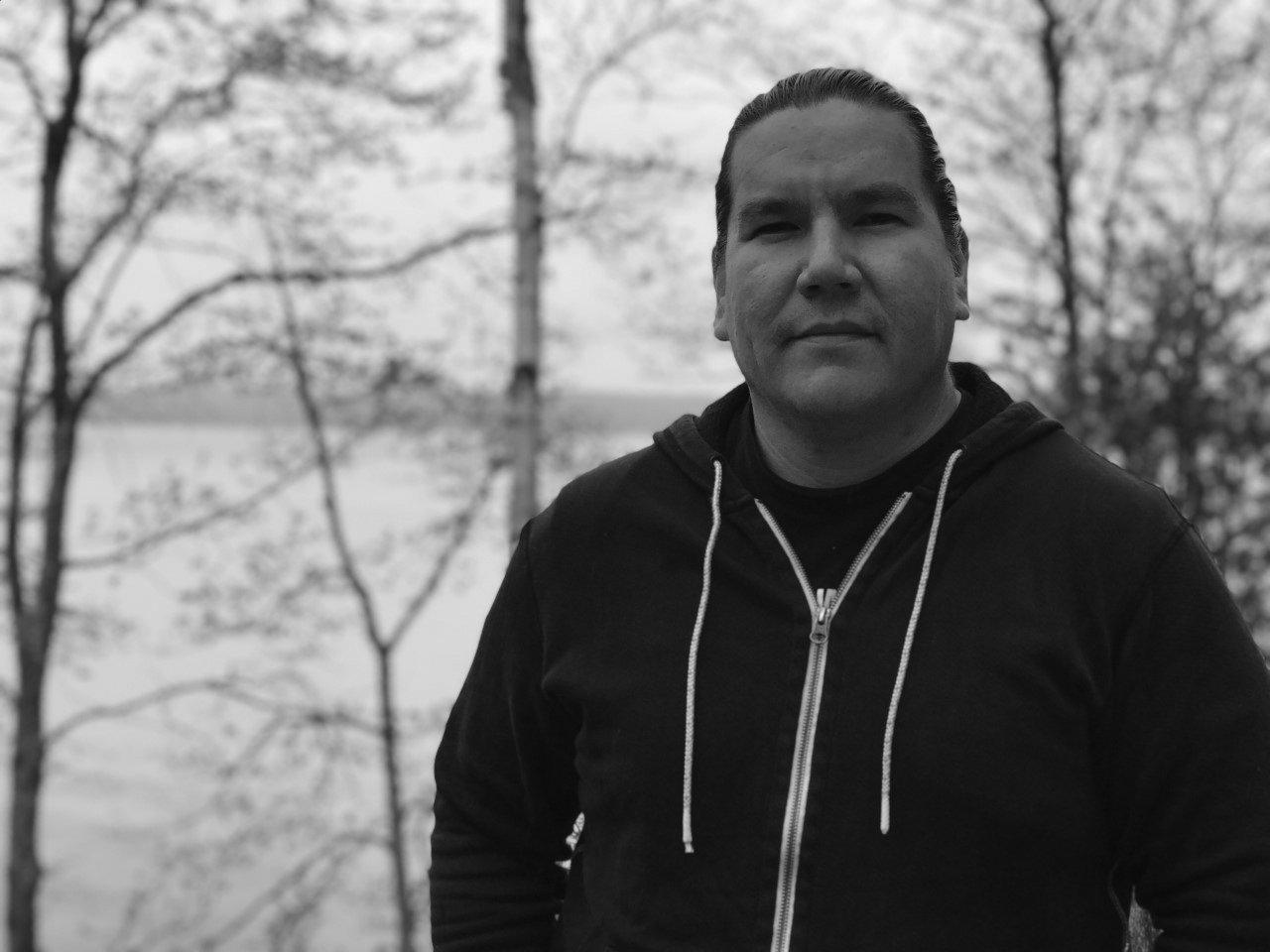 Waubgeshig Rice is an author from Wasauksing First Nation on Georgian Bay. He's written three works of fiction, most recently the best-selling novel Moon of the Crusted Snow. His short fiction and essays have been published in numerous anthologies. He graduated from Ryerson University's journalism program in 2002, and spent the bulk of his news and current affairs career with CBC. He currently lives in Sudbury, Ontario with his wife and two sons.