The SWG's Virtual Facilitated Retreat is open to anyone in Canada who likes to write. The Virtual Retreat is designed as a time for participants to focus on their writing and to gain encouragement and motivation by interacting with the Virtual Writer-In-Residence while fostering a community online and associating home as a fruitful writing space. The retreat is structured with flexibility and accessibility in mind: participants are not required to attend every single writing time if they are unable. Retreatants can come and go with check ins and breaks as opportunities to join in or leave. There will also be a virtual social for retreatants to connect to each other as well as an opportunity to read from their work at the end of the retreat during the Retreatant Reading.
The Virtual Facilitated Retreat will be hosted via Zoom from Thursday April 27 to Sunday April 30, 2023.
Writers of all genres are encouraged to apply. Preference will be given to beginning and emerging writers (writers without books) who are SWG members, but we welcome applications from non-members and writers of all levels of experience.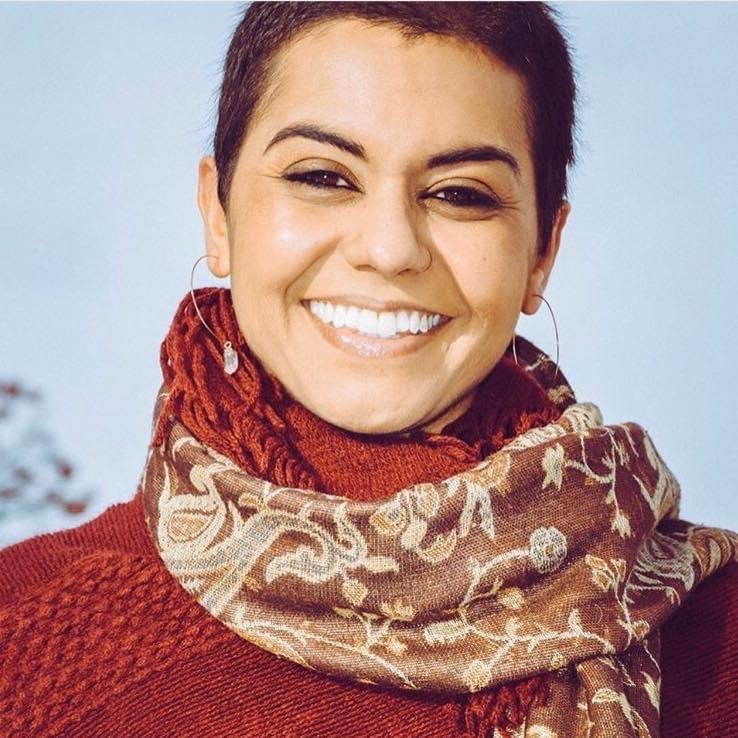 Dr. Jenna Butler (she/her) is an award-winning poet, essayist, and editor. She is the author of three books of poetry, Seldom Seen Road, Wells, and Aphelion; a collection of ecological essays, A Profession of Hope: Farming on the Edge of the Grizzly Trail; and the Arctic travelogue Magnetic North: Sea Voyage to Svalbard. Her newest book, Revery: A Year of Bees, essays about beekeeping, climate change, and trauma recovery, was a finalist for the Governor General's Literary Awards in 2021. Butler is a retired professor of creative and environmental writing and an off-grid organic farmer in northern Treaty 6.
Application deadline is March 22, 2023 (by midnight)
Please contact Program Assistant Tea Gerbeza at swgpr@skwriter.com with questions.
Retreat Fees & Application Form
The cost is $125 for SWG members and $175 for non-members. Fee includes access to the full four-day retreat, including a 45-minute meeting with the Virtual Writer-In-Residence. Payment is due upon acceptance. Please note that this retreat is limited to 10 participants.
Schedule
We want you to get the most out of this experience! We encourage you to participate in our check ins and focused writing times, but you are not required to attend every single writing time or check in. If a retreatant needs to opt out of a focused writing time or check in, that is acceptable and understandable. Practice self-care!
One-on-one meetings with the Writer-in-Residence will be scheduled during focused writing times.
Note: Friday evening programming is optional for retreatants.
Focused Writing Time
The focused writing times will be over Zoom; however, participants will all be muted and cameras off during the writing period. This will allow participants the freedom to write and take individual breaks without the pressure of being on camera. The "live" meeting is there to hold participants accountable to their set writing goals. After the focused writing period is over, SWG staff will unmute their camera and microphone and invite participants to do the same to discuss their progress. These discussions are what make up the "check ins" in the schedule: a time to come back together and discuss progress, ask questions, and connect to other participants before/after going on a stretch/food break.
"Check Ins" and Breaks
Each day will begin with a "check in," which is an allotted space of time for participants to say hello to one another, set their goals, talk about their progress, set new goals, etc. Morning check ins will be with the Virtual Writer-in-Residence and will involve free-writes, whereas the shorter ones throughout the day will be with SWG staff and will be used as spaces to discuss progress, set more goals for other focused writing periods and/or ask other participants for advice. Longer break periods in the schedule are times when participants can take lengthier breaks to get away from the screen or use this point in the schedule to leave the retreat for the day or join in.
One-on-One Consultations with Facilitator
When participants apply to the Virtual Writing Retreat, they will choose their preferred consultation time. During their scheduled one-on-one meetings with the VWiR, retreatants will have a consultation with the VWiR about their writing submitted in the application process. These sessions will be via Zoom and will be private from the main group Zoom meeting.
Application Guidelines
Applicants must be 19 years of age or older and the application must include:
The completed application form
A cover letter that states:
your name, address and phone number;
a paragraph or two describing your writing experience;
a paragraph about why you wish to attend the Virtual Facilitated Retreat;
3. Writing sample, no more than 10 pages long, on which you wish to consult the Writer-in-Residence during the retreat. This work will be forwarded to the VWIR for your meeting. Please ensure it is formatted following SWG guidelines:
submissions must be in English;
all material must be typed in body-text fonts like Times New Roman, Courier, or Arial;
font size should be 12 pt;
pages must include 1" margins;
pages should be numbered sequentially;
title and your name included in either header or footer;
double-space prose (entire sample)—poetry may be single-spaced;
if you are submitting a poetry collection, please make sure each new poem starts on a new page;
Word documents preferred. No google drive links, please.
Selection Criteria
Applicants who apply by the deadline will be given first consideration although, if there are spaces available, applications will be considered up to two weeks prior to the beginning of the retreat.
Preference will be given to beginning or emerging writers (an emerging writer is a writer without a book).
Preference will be given to SWG members.
Payment
Payment is due upon acceptance to the Virtual Facilitated Retreat and may be submitted by
cheque
Stripe
or credit card (phoned into the SWG office)
Non-payment of fees will result in rejection of your application. A non-refundable late fee of $35 will apply to all applications received after the application deadline.
Cancellation Policy
Cancellation refunds will be processed as follows:
30 days or more prior to start date: 75% of funds returned.
14 days prior to retreat start date: 50% of funds returned.
7 days prior to retreat start date: 25% of funds returned.
Cancellations within one week of retreat start dates are non-refundable.