Summer and Winter Retreats in the Saskatchewan Prairies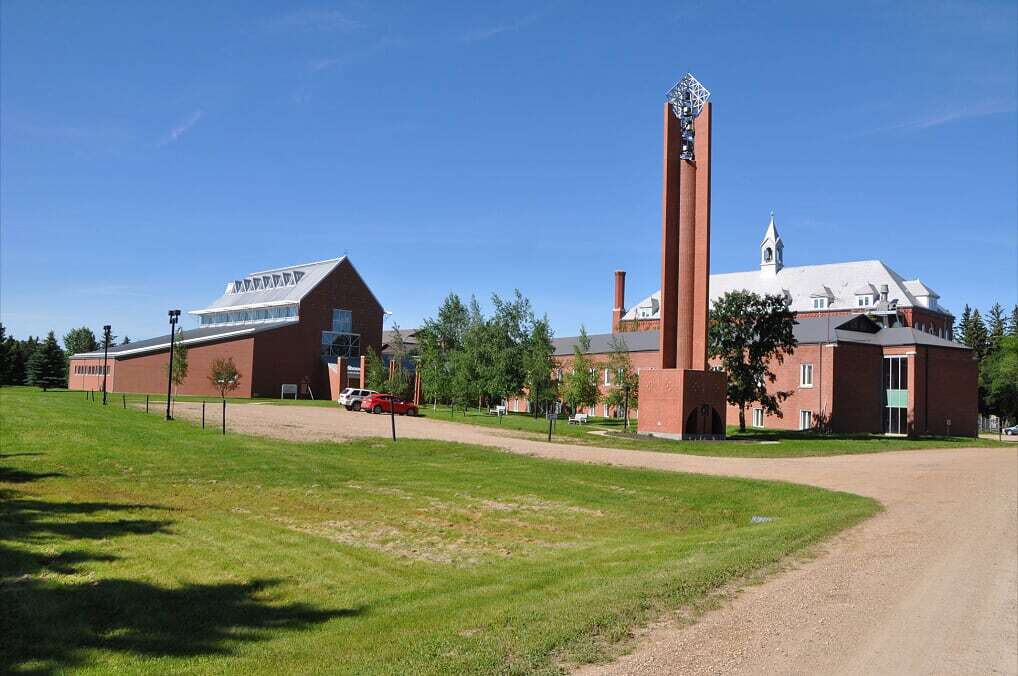 St. Peter's Abbey is a Benedictine monastery set in a serene rural location a short tree-lined walk from the village of Muenster. St. Peter's operates a greenhouse and gardens on its grounds. It is also affiliated with the University of Saskatchewan and offers first- and second-year courses at their college.
St. Peter's has a pleasant, timeless atmosphere that promotes both work and relaxation. During the summer, retreat participants are accommodated in private rooms in Scholastica Residence, a former convent. The residence contains a small, fully equipped kitchen and a separate lounge. The residence has five bathrooms with showers and/or bathtubs. Writers are allocated the largest rooms since these also serve as a working area. Visual artists have private sleeping accommodations, plus a separate work space.
Participants of the winter Writer and Artist Retreat, and occasionally the Facilitated Retreat for Writers, are housed in the Abbey Guest wing in private rooms. Bathrooms are shared. A spacious kitchen and separate lounge are also available. Because this guest wing sometimes houses other individuals, silent working hours cannot be guaranteed. Alternately, participants may be housed in Lower Severin Hall, which offers private rooms and bathrooms, as well as a spacious lounge, kitchen facilities and meeting area.
Retreatants are served meals in the cafeteria based on a set menu. Local food may be featured from the Abbey's garden, including honey, jams from local berries and fresh vegetables.
A reference library specifically designed for writers and visual artists is set up in the lounge of the Abbey Guest wing. Participants also have full use of the extensive college library. Internet access for research and e-mail is easily available through the college's library, and wireless internet is also available in the guest rooms.
On-site recreation facilities include a large state-of-the-art fitness complex with a gym for badminton and racquetball, and a hockey arena/skating rink. Free laundry facilities are available to the participants during both retreats.