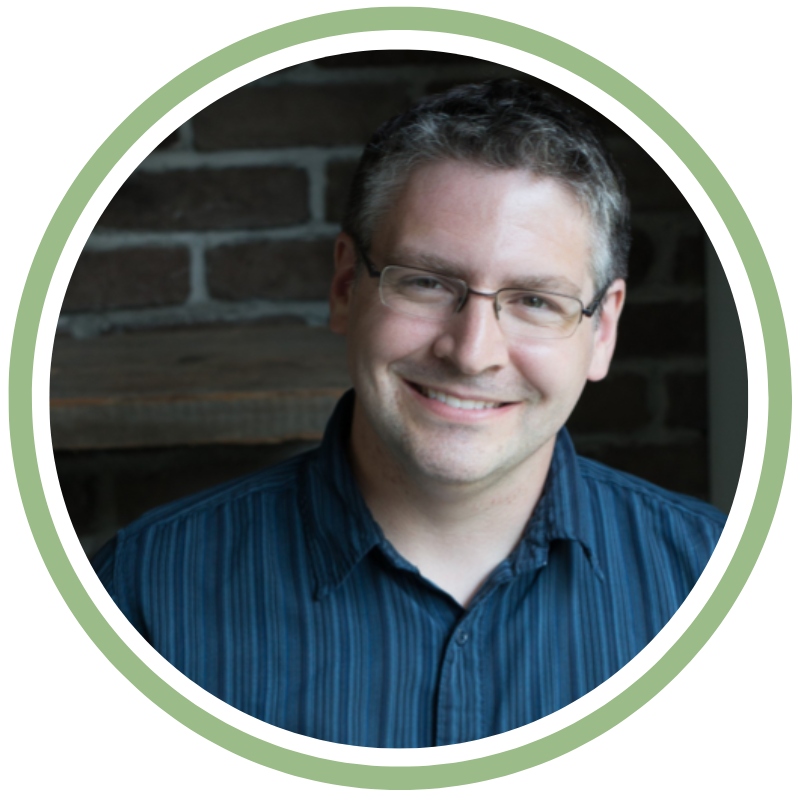 Shane Arbuthnott is the author of Guardians of Porthaven, as well as the Molly Stout series. His debut novel, Dominion, was nominated for multiple awards, including the Kobo Emerging Writer Prize. His short fiction has appeared in On Spec and Open Spaces. Shane grew up in Saskatoon, Saskatchewan, and now lives in Regina with his family. For more information on Shane and his books, visit www.shanearbuthnott.com.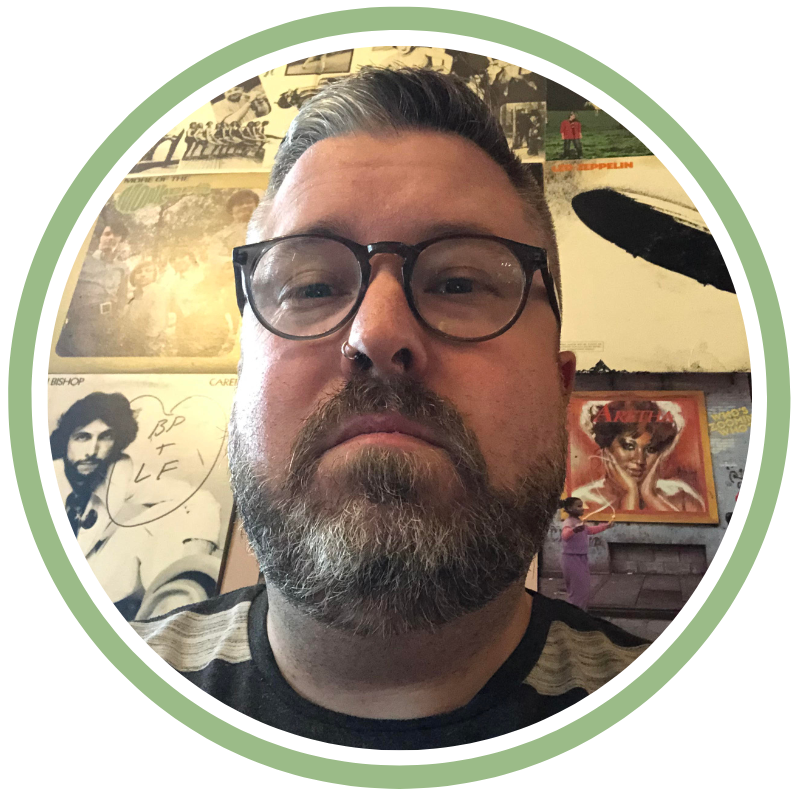 Jes Battis (they/them) is the author of the Occult Special Investigator and Parallel Parks series with Ace/Penguin. Jes teaches literature and creative writing at the University of Regina, with an emphasis on LGBTQ+ histories and stories. Their work has been shortlisted for the Sunburst Award for Excellence in Canadian Literature of the Fantastic. Jes has published poetry in The Malahat Review, The Capilano Review, The Puritan, and Poetry is Dead, as well as creative nonfiction in the Los Angeles Review of Books and Strange Horizons. Their most recent novel, The Winter Knight, will be released by ECW Press in the Spring of 2023.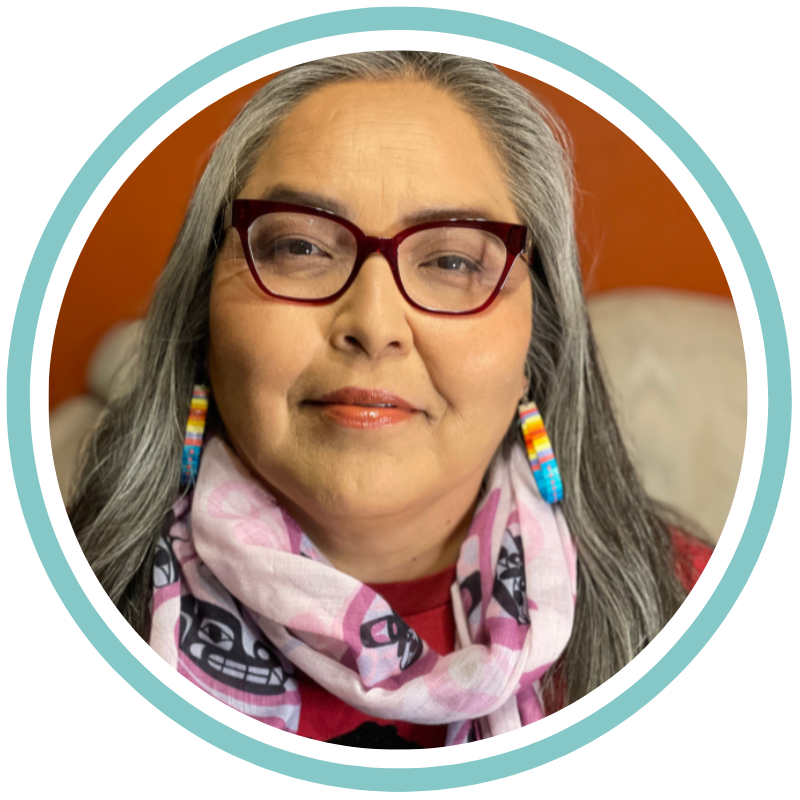 Joely BigEagle-Kequahtooway is an inter-disciplinary artist whose main source of inspiration is Tatanga aka Buffalo. She is a fashion and textile designer, visual artist, beader, storyteller and co-founder of the Buffalo People Arts Institute. She comes from a long line of Buffalo hunters and is Nakota/Cree/Saulteaux from the White Bear First Nations - signatory to Treaty 4. She has degrees in Civil Engineering from the University of Calgary and Mathematics from the First Nations University of Canada. She loves to incorporate mathematics and geometry in her artwork and is inspired by the perfect symmetry in nature. Her mantra envelopes everything Buffalo as it connects her to ancestral memories, the land and is the manifestational glue that keeps her world together.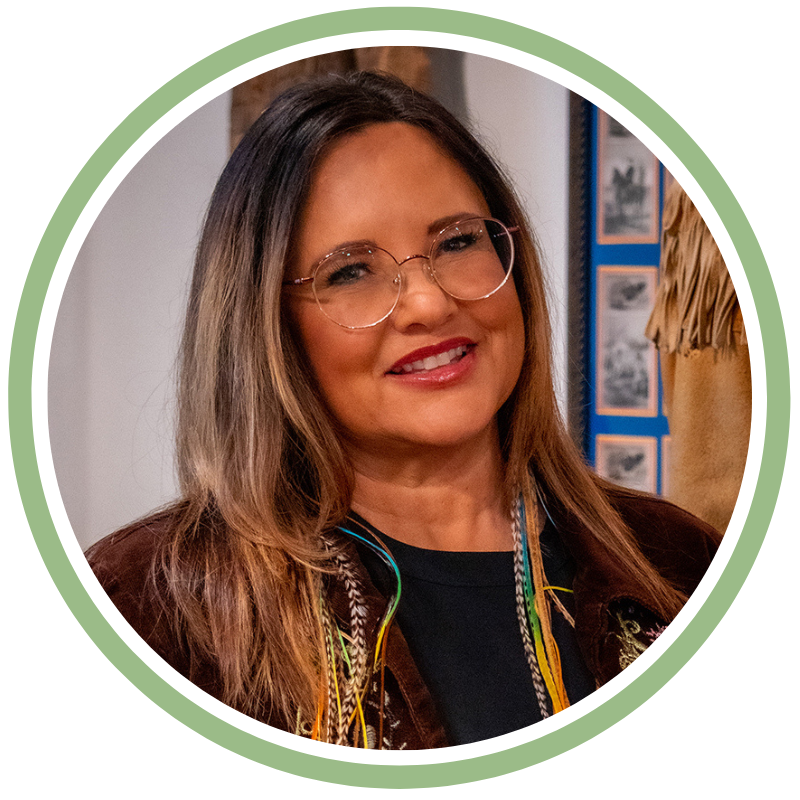 Lisa Bird-Wilson is a Métis and Cree writer whose work appears in literary magazines, newspapers, and anthologies across Canada. She is chair and founding board member of the Ânskohk Indigenous Literature Festival. Lisa lives in Saskatoon and is the Executive Director of the Gabriel Dumont Institute, Canada's first Métis post-secondary education and cultural institute. Her most recent book, Probably Ruby (2021), is published internationally and was shortlisted for the Amazon First Novel Award and won two Saskatchewan Book Awards, including Book of the Year.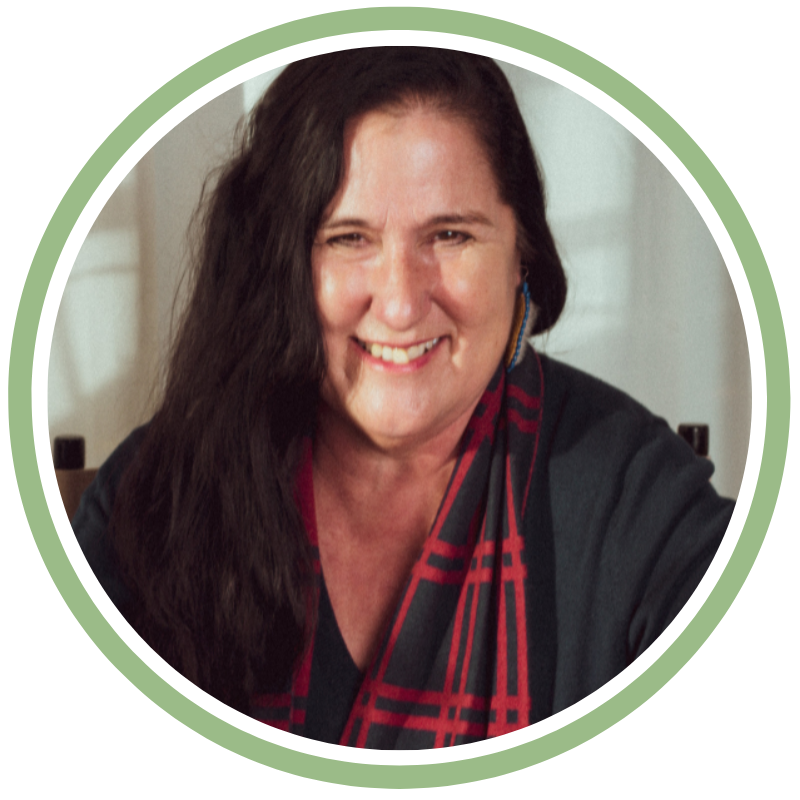 Dr. Norma Dunning is an Inuk writer, professor and grandmother. Tainna (the unseen ones) her second collection of short stories received the Governor General's Award (2021). Annie Muktuk and Other Stories received the Danuta Gleed Award (2018), the Howard O'Hagan Award and several others. She has released two collections of poetry, Eskimo Pie: a poetics of Inuit Identity and Akia (the other side) and her first work of nonfiction Kinauvit? (what's your name?) will launch on October 29, 2022.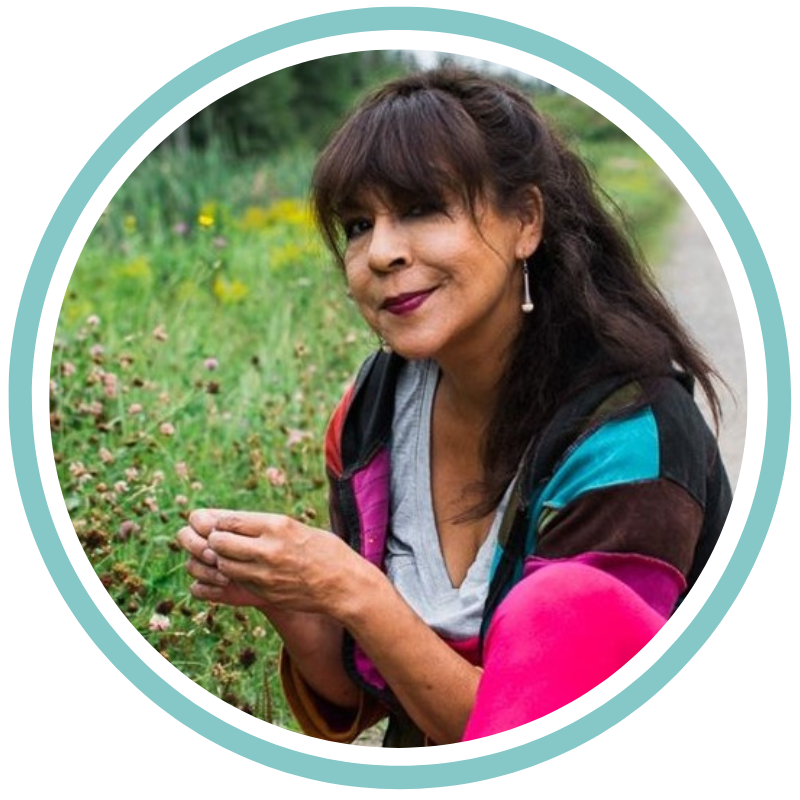 Carol Rose GoldenEagle is the 9th Poet Laureate of Saskatchewan. Carol is an award-winning novelist, poet, and journalist with over 30 years experience of bringing stories to life. She has been a mentor, artist-in-residence, workshop facilitator and featured storyteller. In 2017, her book Bearskin Diary was chosen as the national title for the Aboriginal Literature Award, and shortlisted for three Saskatchewan Book Awards. The French language translation of this novel, Peau D'ours, won a 2019 Saskatchewan Book Award, the Prix du Livre Français. Carol's first poetry book, Hiraeth (2019), was shortlisted for the 2019 Saskatchewan Book Awards, and Narrows of Fear (2020) was a 2021 Saskatchewan Book Awards winner. Her other books include Bone Black (2019), and Essential Ingredients (2021). Her works touch on topics from parenthood to Indigenous teachings and culture.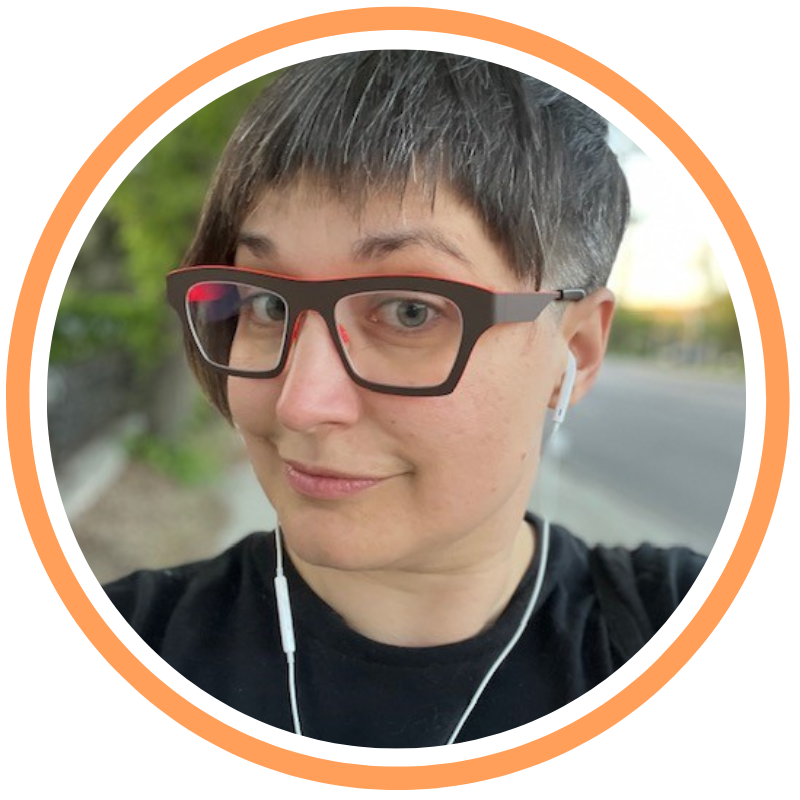 Carla Harris is a disabled queer writer, performer and interdisciplinary artist living as a guest on Treaty 4 territory, in Regina Saskatchewan. They teach workshops for improvisation and creative experimentation, and they are currently working on a collection of poetry and a play, in proudly unconfined #CripTime.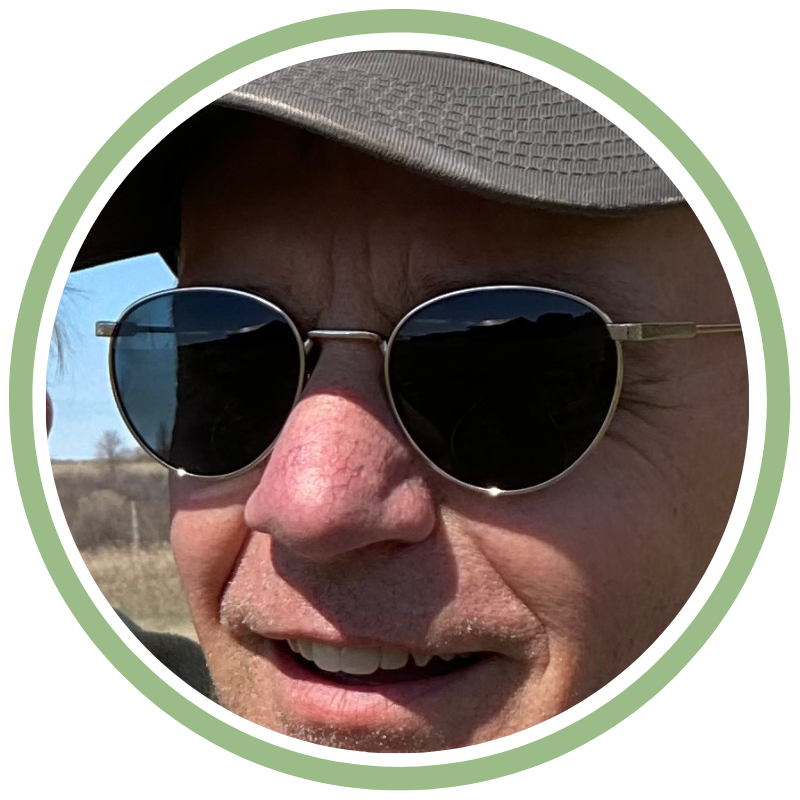 Trevor Herriot is a naturalist and the author of seven books including River in a Dry Land, Grass, Sky, Song, and Towards a Prairie Atonement. His next book, a novel set in farm country south of Indian Head, will be coming out in the fall of 2023.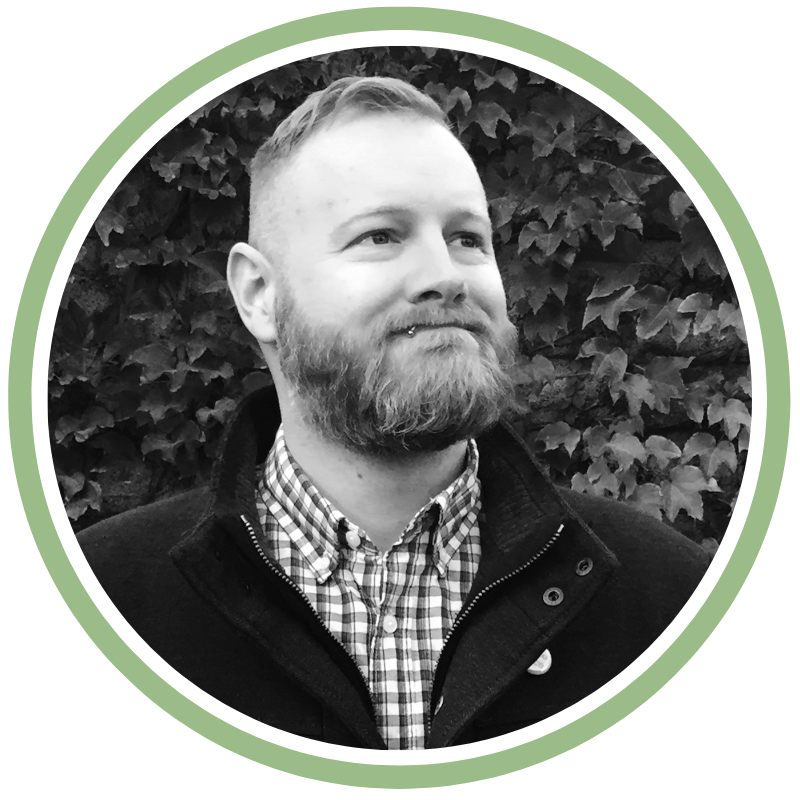 Jim Johnstone is a Toronto-based poet, editor, and critic. He is the author of six books of poetry, most recently Infinity Network (Véhicule Press, 2022), and has won several awards including the Poetry's Editors Prize for Book Reviewing and The Capilano Review's Robin Blaser Award. Currently he curates the Anstruther Books imprint at Palimpsest Press, where he published The Next Wave: An Anthology of 21st Century Canadian Poetry in 2018.
Suzy Krause is a writer and music lover living in Regina, Saskatchewan. She started out writing for blogs and entertainment websites before publishing her first novel, Valencia and Valentine, in 2019, followed by Sorry I Missed You in 2020. Her novels are inspired by crappy jobs, favorite songs, and creepy houses and deal with themes of mental illness and found family. Suzy's work has been translated into Russian and Estonian. When she's not working on her third book, she's hanging out with her kids, going to shows, and watching 90s TV.
Tonia Laird is a Métis author from Treaty 6 territory. Tonia works for Thought Pennies Entertainment as a Writer/Worldbuilder and her writing credits include the AAA video games Dragon Age 2 and Dragon Age: Inquisition, lead writer on the mobile romance game, Everlove: Rose, and creator of the interactive novel, Poster Girl. She has short stories and comics published in literary magazines and an anthology. She is represented by Amanda Orozco and Marilyn Biderman.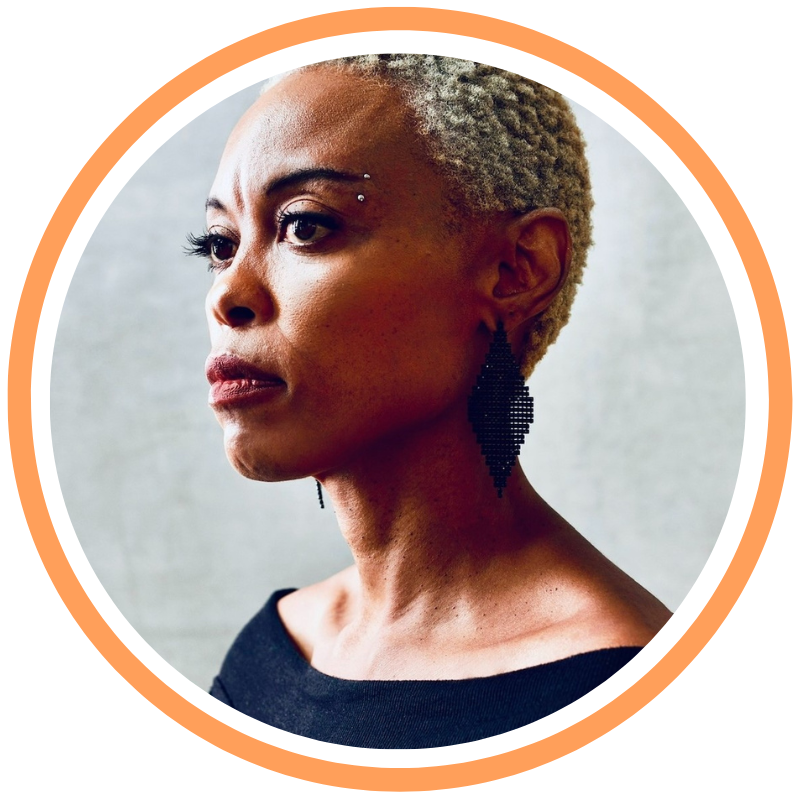 Kagiso Lesego Molope is an Indigenous South African, an award-winning novelist and playwright. She writes post-apartheid, feminist and resistance literature. Her work centres the history and experiences of indigenous South Africans and tackles issues of race, class, sexuality and identity and her books are read in schools across Southern Africa as well as in parts of Europe. Her published novels are Dancing in the Dust, The Mending Season, This Book Betrays My Brother and Such a Lonely, Lovely Road. Her play, Maya Angelou: Black Woman Rising has been produced and staged at Oslo's Nordic Black Theatre. She became the first indigenous South African writer to be on the IBBY List in 2006 and to win the Patrick Fitzpatrick Award for Young Adult Literature. In 2019 she won both the Ottawa Book Award and the Inaugural Pius Adesanmi Memorial award, for her third and fourth books respectively. She has been living in Canada for the past two decades.

Tolu Oloruntoba has been a physician, editor, project manager, and poet. His debut collection of poetry, The Junta of Happenstance, won the Governor General's Literary Award for poetry in English and the Canadian Griffin Poetry Prize. He lives with his family in Semiahmoo, Katzie, and Kwantlen territories known as Surrey, BC. His second collection, Each One a Furnace, was published by McClelland & Stewart.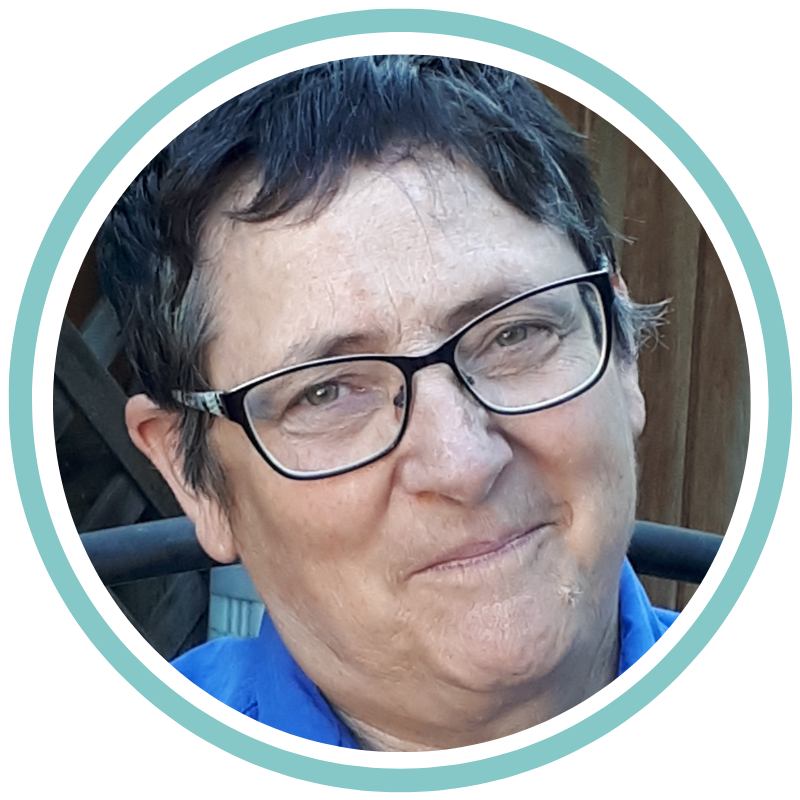 Elizabeth Philips was the director of the Banff Centre's Emerging Writer Intensive for eight years. She is a former editor of Grain magazine, and is now the Acquisitions Editor and Editorial Director for Thistledown Press. She is the author of four collections of poetry, most recently Torch River. In 2015, she published her first novel, The Afterlife of Birds (Freehand Books), winner of the City of Saskatoon Book Award and a finalist for the Amazon.ca First Novel Award. She lives in Saskatoon.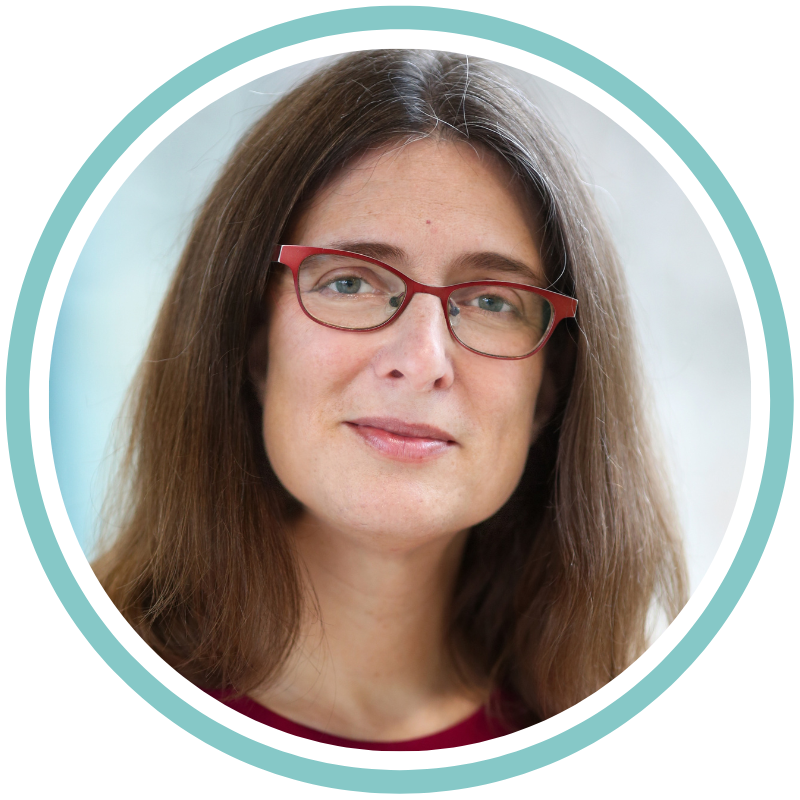 Medrie Purdham lives in Treaty 4 and teaches at the University of Regina. She has published poems in journals across the country and has been anthologized three times in Best Canadian Poetry in English. Her first book, Little Housewolf, won a Saskatchewan Book Award and was longlisted for the Gerald Lampert Memorial Prize.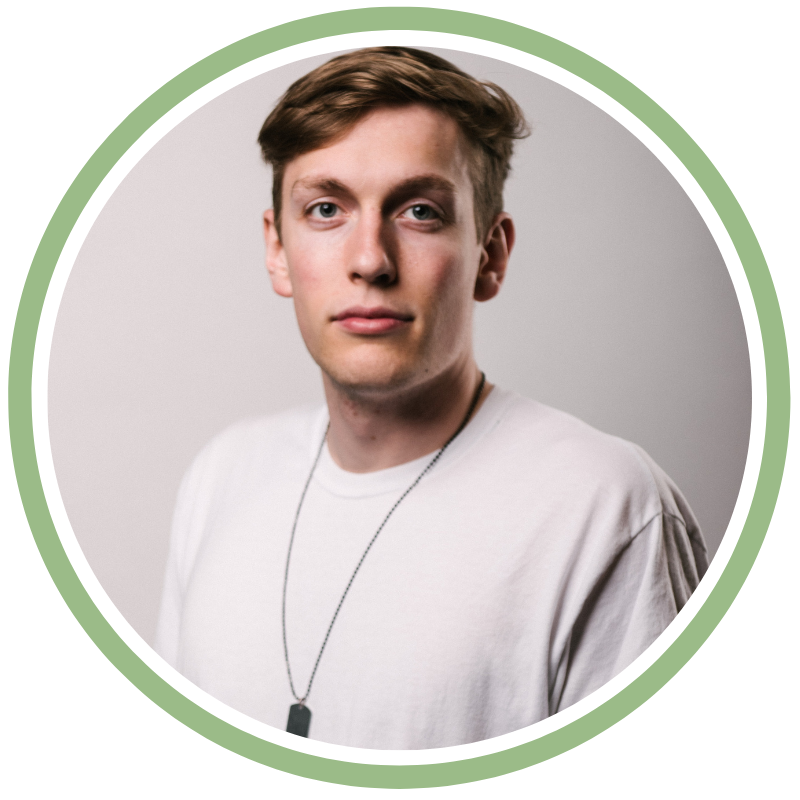 Dash Reimer (he/him) is a spoken word poet and hip hop artist. He has a decade of experience performing on stages across Canada, Africa and Turkey. Dash is passionate about community building and collaboration, having been a co-director of Write Out Loud for many years as well as an avid collaborator in playwriting, jazz combos, improv troupes, rap groups and everything in between. He loves baking, biking and making you feel some type of way.
Shayna Stock (she/her) daydreams about queer lineage, community-based responses to violence, and breakfast. She has performed spoken word on many stages and street corners. Her poetry has been published in Grain Magazine, Spring, and the anthology apart: a year of pandemic poetry and prose. Raised on the shores of Lake Huron, she now lives in Regina/Treaty 4 with her partner and two dependents – an excitable mini schnauzer, and a neurotic weimaraner.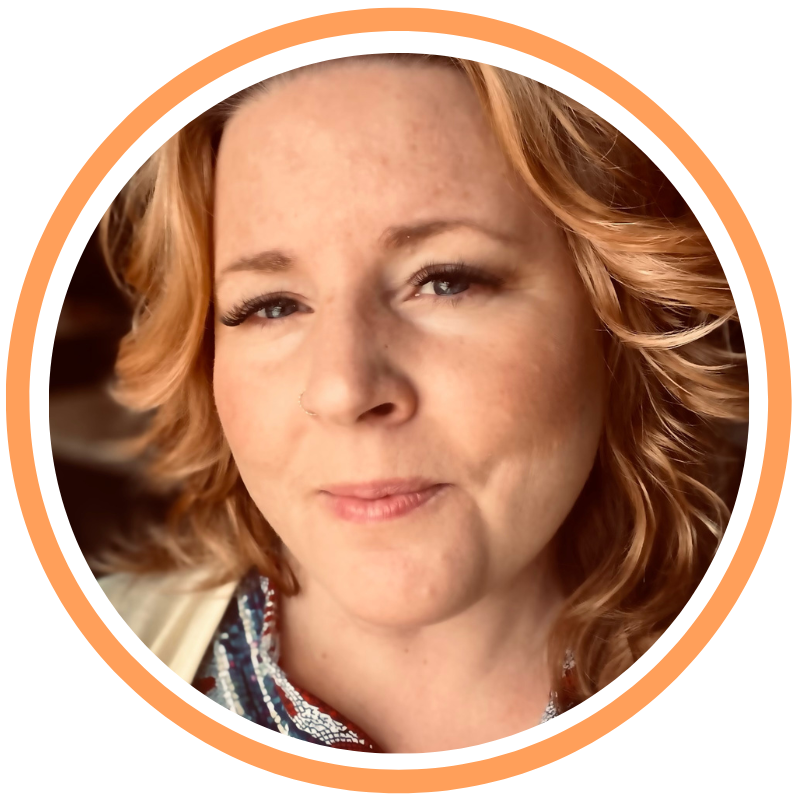 Lara Stoudt lives on an acreage near Vibank, Saskatchewan. She is a poet, potter, and photographer. Lara's creative practice is deeply influenced by the natural world, especially the prairies. Traces of Honey, a book of poetry and photography, was published in June 2022. The photographs are complementary to the poems, and are meant to be experienced with the text.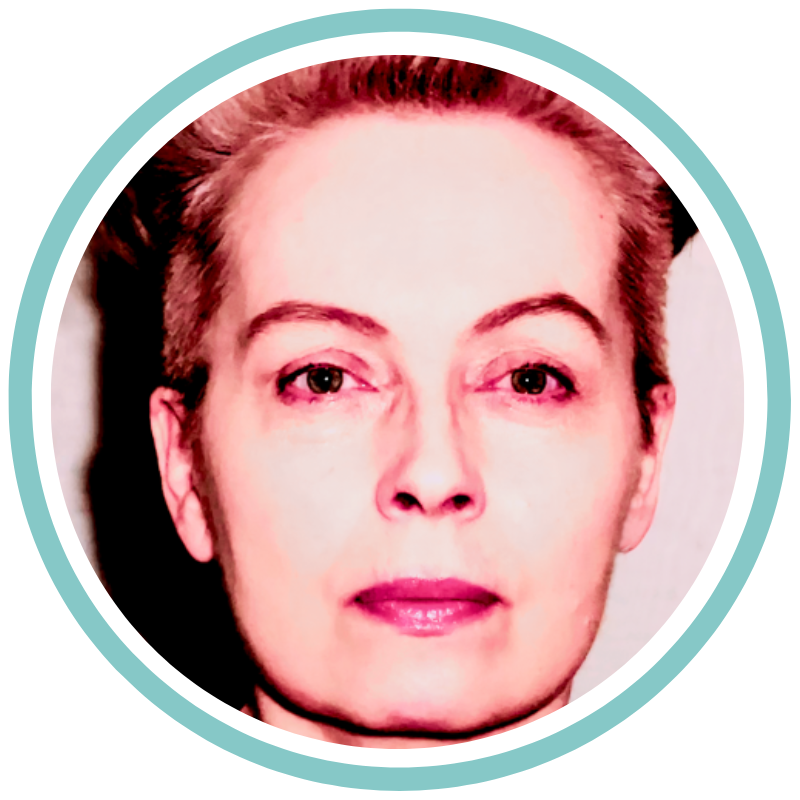 Diana Hope Tegenkamp is a Métis poet, filmmaker and video performance artist. Diana's poetry book, Girl running, was shortlisted for an Indigenous Voices Award and two Saskatchewan Book Awards. Two poems from Girl running were longlisted for the 2020 CBC Poetry Prize, and excerpts from Girl running will be published in a forthcoming Indigenous Voices Awards Anthology. Diana's film poem, all the words I couldn't say, was an Official Selection in several festivals including the Berlin International Art Film Festival. Diana's second poetry book, My heart is a RED field, explores the history of her father, Métis political activist Don Nielson.
Joan Thomas's fourth novel, Five Wives, won the 2019 Governor General's Award for Fiction and was described by the Globe and Mail as "brilliant, eloquent, curious, far-seeing." Her previous works, whether contemporary or historic, are intimate depictions of characters in times of rapid social change. They were nominated for numerous awards, including the Giller Prize, the Governor General's Award, and the IMPAC Dublin Award, and won the McNally Robinson Prize, the Amazon Prize, and a Commonwealth Prize. In 2014, Joan was awarded the Writers Trust of Canada Engel Findley Prize for mid-career achievement. She lives in Winnipeg.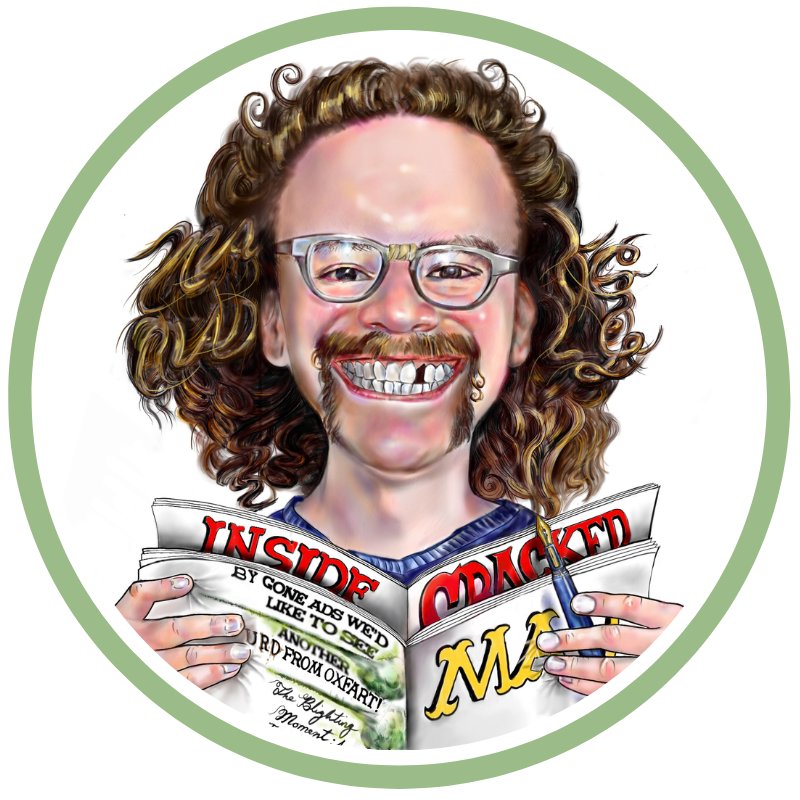 Daniel Scott Tysdal is a writer, filmmaker, and teacher. An Associate Professor, Teaching Stream, at the University of Toronto Scarborough, Tysdal's works include the ReLit Award-winning poetry collection Predicting the Next Big Advertising Breakthrough Using a Potentially Dangerous Method, the critically acclaimed Fauxccasional Poems, the short story collection Wave Forms and Doom Scrolls, the poetry textbook The Writing Moment: A Practical Guide to Creating Poems, and the viral TEDx talk, "Everything You Need to Write a Poem (and How It Can Save a Life)." The End Is in the Middle is his fourth collection of poetry.
Melissa Worme is a gifted performance artist from Kawacatoose First Nation in Saskatchewan. She is a respected Nehiyaw (Plains Cree) woman within her family and community. She has gained recognition for her talents as a storyteller, actress, singer, fancy shawl dancer, bead worker, quillwork, Regalia designer and seamstress. She has offered classes on beadwork, quillwork, ribbon skirts, mossbags and powwow dance classes.