History
Commencing in 2000, the Saskatchewan Poet Laureate Program was the first provincial program of its kind in Canada. Originally a partnership between the Saskatchewan Writers' Guild, Saskatchewan Arts Board and the Saskatchewan Book Awards, the SWG assumed sole responsibilty for the Poet Laureate program in 2019 and is under the patronage of the Lieutenant Governor, His Honour the Honourable Russ Mirasty.
The SWG redesigned the program in 2019 to continue the tradition of honouring Saskatchewan poets and poetry community while adding the new position of Youth Poet Laureate and exciting new community engagement opportunities.
Objectives
To celebrate the spirit of the people and place of Saskatchewan through the literary arts.
To raise the profile of poets in Saskatchewan.
To elevate writing as a vocation.
To raise awareness of the power of poetry and the spoken word.
To act as an Ambassador for writing in general, poetry in particular and for the SWG.
Criteria
The Poet Laureate will:
have a significant body of work, including a minimum of two books of professionally published poetry;
have achieved recognition for the literary merit of his/her work;
have a record of public involvement in the literary life of the province; and
be a current resident of Saskatchewan.
The Youth Poet Laureate will:
demonstrate a commitment to writing, with a passion for poetry and/or spoken word;
have some record of public involvement in the writing culture of the province;
have some form of formal or informal professional development;
be between the ages of 18-25 years old; and
be a current resident of Saskatchewan.
Saskatchewan Poet Laureate - Carol Rose GoldenEagle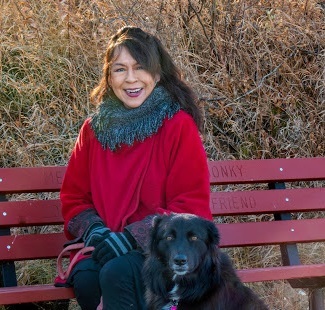 Carol Rose GoldenEagle is an award-winning novelist, poet, and journalist with over 30 years experience of bringing stories to life. She has been a mentor, artist-in-residence, workshop facilitator and featured storyteller. In 2017 GoldenEagle's book Bearskin Diary (2017) was chosen as the national title for the Aboriginal Literature Award, and shortlisted for three Saskatchewan Book Awards. The French language translation of this novel, entitled Peau D'ours won a 2019 Saskatchewan Book Award, the Prix du Livre Français. Her first poetry book, Hiraeth (2019), was shortlisted for the 2019 Saskatchewan Book Awards, and Narrows of Fear (2020) was a 2021 Saskatchewan Book Awards winner. Her other works include Bone Black (2019), and Essential Ingredients, which was released by Iananna Publications in Fall 2021. Her works touch on topics from parenthood to Indigenous teachings and culture. Her newest book of poetry Stations of the Crossed will be released Fall 2022 and she is working on a 4th title called Singing to the Moon. Regarding her words, GoldenEagle says, "What we write may be the very medicine that someone else needs. I encourage those who embrace the written word to not censor their thoughts and feelings, and experiences. It is a purging of truth and wisdom, often in the form of poetry which can be ingested and shared by those who read and thereby experience and remember."
The Poet Laureate selection committee noted GoldenEagle has a "long history of interacting with students, from K to 12, who are eager to learn more about reconciliation, how to honour our past with respect to Canadian history, and how to move forward. Connecting through culture, learning about history and understanding is one way to strengthen a collective community. Writing is a part of this." They say they "are moved by her energy, passion, and the import of her work. She will be a tremendous ambassador."
Youth Poet Laureate - Lauren (Lo) Klassen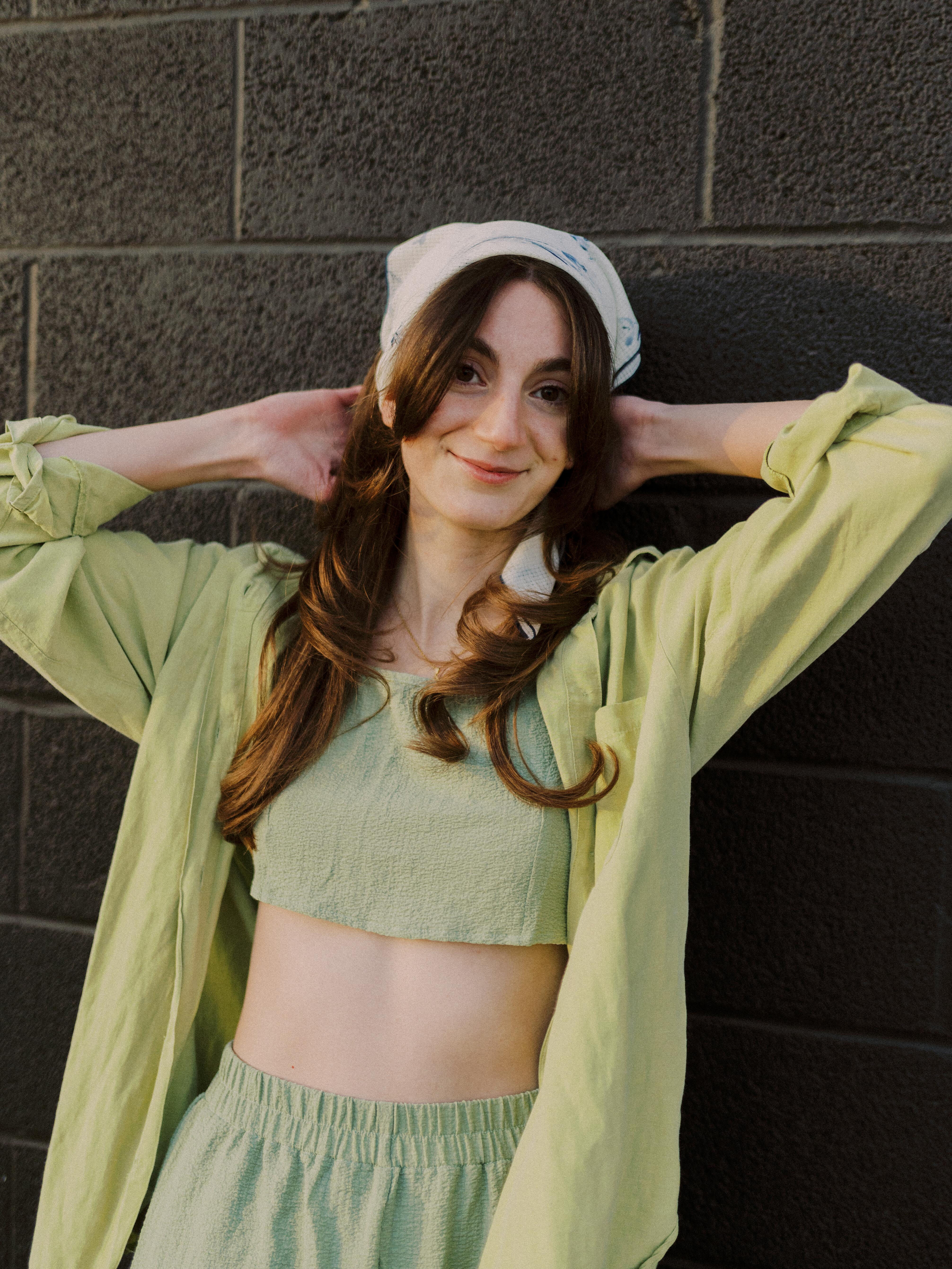 Lauren is a community-based educator and poet living on Treaty Six territory. Her artistic work often reflects themes "twenty-somethings" like herself encounter through vulnerability and humor. She is one of the organizers of the youth poetry collective Write Out Loud and she works as a teacher in Saskatoon. In her six years of performing, Lo has had the privilege of performing at the national festival Voices of Today in Toronto for 2017, 2018, 2019. Her poetry has been published in the Sheaf University of Saskatchewan paper and in a national chapbook. She has had the pleasure of opening for Shane Koyczan.
Lauren believes "we all have a poem inside of us that is waiting to be shared". Through participating in the poetry community in Saskatoon and across Canada, she has grown as a spoken word poet, and has connected with students and people who share her passion for poetry. The jury believes Lauren's ability to reach young people in diverse communities will inspire them to share their poetry and explore how it can change their lives.
To listen to Lauren speak about her new role and read a poem, please watch this announcement video.
The Youth Poet Laureate program is proudly sponsored by the RBC Emerging Artists program.

If you are interested in working with a Poet
To request a reading, talk or workshop with our Poet Laureate or Youth Poet Laureate, please contact programs@skwriter.com with the following information:
What you are interested in our Poet Laureate or Youth Poet Laureate doing (i.e. a reading of their work, talk about poetry)
Potential date and time (including length of requested activity)
If this event is in-person or virtual
Main contact person (name, email address and phone number)
If your organization has funds to pay or subsidize the request. Please note that the Poet Laureate program has funds to cover fees and some travel expenses when appropriate but these funds are limited and are first-come, first-served.
Due to the popularity of the Poet Laureate program, we may not be able to approve all requests. We encourage you to communicate with us at least 4-6 weeks before your event. The following criteria are important to our decision making:
Whether this request fits within the objectives of the program (see above)
Availability of our Poet Laureate or Youth Poet Laureate
Availability of funds
If our Poets have already been to your organization in the past fiscal year (Aug-July). Please note that we can only approve one request per year per organization, ie. one visit per school, library, organization, etc.
Current and previous Poets Laureate
Carol Rose GoldenEagle, August 1, 2021 - present
Bruce Rice, April 1, 2019 - July 31, 2021
Brenda Schmidt, April 1, 2017 - December 31, 2018
Gerry Hill, January 1, 2016 - January 17, 2017
Judith Krause, January 1, 2014 - December 31, 2015
Don Kerr, January 1, 2011 - December 31, 2013
Robert Currie, January 1, 2007 - December 31, 2010
Louise B. Halfe (Sky Dancer), January 1, 2005 - December 31, 2006
Glen Sorestad, December 1, 2000 - November 30, 2004
Current and previous Youth Poets Laureate
Lauren (Lo) Klassen, August 1, 2022 - present
Warsha Kashan, August 1, 2021 - July 31, 2022
Peace Akintade, August 1, 2020 - July 31, 2021
Alasdair Rees, April 1, 2019 - July 31, 2020
---
If your organization or writers' group would like to work with the Poet Laureate or Youth Poet Laureate, we encourage you to read the information in the "If you are interested in working with a Poet" section above, and contact the Program Manager to discuss your idea:
Program Manager
T: 306.791.7743
E: programs@skwriter.com