History
Commencing in 2000, the Saskatchewan Poet Laureate Program was the first provincial program of its kind in Canada. Originally a partnership between the Saskatchewan Writers' Guild, Saskatchewan Arts Board and the Saskatchewan Book Awards, the SWG assumed sole responsibilty for the Poet Laureate program in 2019 and is under the patronage of the Lieutenant Governor, His Honour the Honourable Russ Mirasty.
The SWG redesigned the program in 2019 to continue the tradition of honouring Saskatchewan poets and poetry community while adding the new position of Youth Poet Laureate and exciting new community engagement opportunities.
Objectives
To celebrate the spirit of the people and place of Saskatchewan through the literary arts.
To raise the profile of poets in Saskatchewan.
To elevate writing as a vocation.
To raise awareness of the power of poetry and the spoken word.
To act as an Ambassador for writing in general, poetry in particular and for the SWG.
Criteria
The Poet Laureate will:
have a significant body of work, including a minimum of two books of professionally published poetry;
have achieved recognition for the literary merit of his/her work;
have a record of public involvement in the literary life of the province; and
be a current resident of Saskatchewan.
The Youth Poet Laureate will:
demonstrate a commitment to writing, with a passion for poetry and/or spoken word;
have some record of public involvement in the writing culture of the province;
have some form of formal or informal professional development;
be between the ages of 18-25 years old; and
be a current resident of Saskatchewan.
Saskatchewan Poet Laureate - Carol Rose GoldenEagle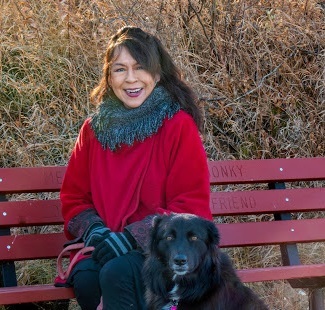 Carol Rose GoldenEagle is an award-winning novelist, poet, and journalist with over 30 years experience of bringing stories to life. She has been a mentor, artist-in-residence, workshop facilitator and featured storyteller. In 2017 GoldenEagle's book Bearskin Diary (2017) was chosen as the national title for the Aboriginal Literature Award, and shortlisted for three Saskatchewan Book Awards. The French language translation of this novel, entitled Peau D'ours won a 2019 Saskatchewan Book Award, the Prix du Livre Français. Her first poetry book, Hiraeth (2019), was shortlisted for the 2019 Saskatchewan Book Awards, and Narrows of Fear (2020) was a 2021 Saskatchewan Book Awards winner. Her other works include Bone Black (2019), and Essential Ingredients, which was released by Iananna Publications in Fall 2021. Her works touch on topics from parenthood to Indigenous teachings and culture. Her newest book of poetry Stations of the Crossed will be released Fall 2022 and she is working on a 4th title called Singing to the Moon. Regarding her words, GoldenEagle says, "What we write may be the very medicine that someone else needs. I encourage those who embrace the written word to not censor their thoughts and feelings, and experiences. It is a purging of truth and wisdom, often in the form of poetry which can be ingested and shared by those who read and thereby experience and remember."
The Poet Laureate selection committee noted GoldenEagle has a "long history of interacting with students, from K to 12, who are eager to learn more about reconciliation, how to honour our past with respect to Canadian history, and how to move forward. Connecting through culture, learning about history and understanding is one way to strengthen a collective community. Writing is a part of this." They say they "are moved by her energy, passion, and the import of her work. She will be a tremendous ambassador."
Youth Poet Laureate - Warsha Mushtaq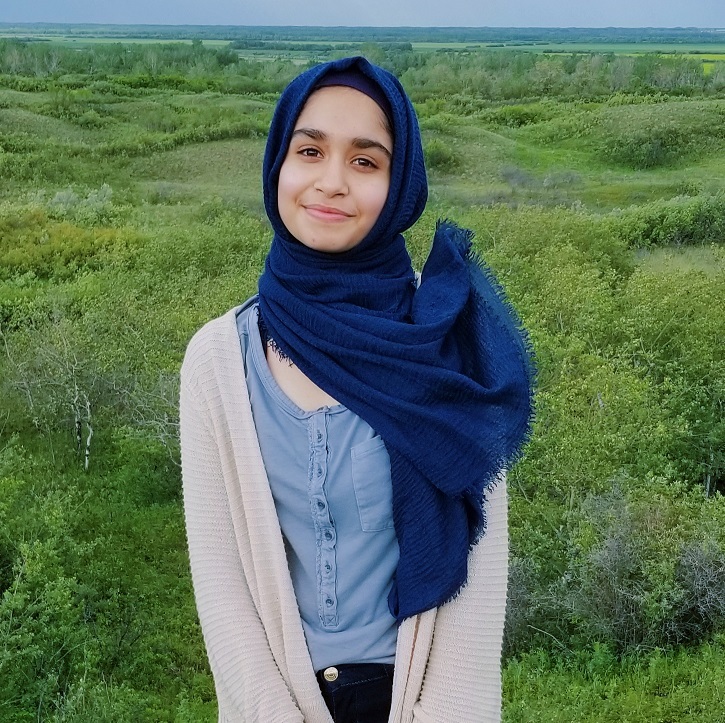 Warsha Mushtaq is a first-year student at the University of Saskatchewan, and a poet, environmentalist and amateur astronomer. She has been part of the Sage Hill Teen Writing Experience, a former Editor-in-Chief of The Muse, and a participant in SWG workshops. As well, Mushtaq is an avid climate activist and community leader. Mustaq says, "Through my writing, I hope to journey deeply into the natural world—where questions of what it means to be human, to be animal, to be plant or fungi, to be celestial body, to be other and to be art are tangibly in the air." Her poetry also finds inspiration from her culture and family history. In a voice that is equal parts theologian, mystic, and linguist, these poems weave their way through Quaranic parables, Islamic culture and traditions, unwritten letters of borders and migration and social movements. From ghazal to the qasida, her poems preserve stories of Islamic dynasties, family history, displacement, and Sufi philosophy.
The selection committee noted that Mushtaq "believes great poetry and science is visionary, capable of opening our eyes to the complexity and beauty of the world. Beauty is evident in every aspect of her application. Recipient of the University of Saskatchewan's Best and Brightest Scholarship, awarded on the basis of character, leadership, and community service, her incredible commitment to social justice, climate justice, and regenerative initiatives on a local, national and international level is matched by her involvement in the writing community and the deep attention to language in her wonderfully accomplished and engaging poems. Our eyes opened wide with excitement and hope. Yours will too."
Current and previous Poets Laureate
Carol Rose GoldenEagle, August 1, 2021 - present
Bruce Rice, April 1, 2019 - July 31, 2021
Brenda Schmidt, April 1, 2017 - December 31, 2018
Gerry Hill, January 1, 2016 - January 17, 2017
Judith Krause, January 1, 2014 - December 31, 2015
Don Kerr, January 1, 2011 - December 31, 2013
Robert Currie, January 1, 2007 - December 31, 2010
Louise B. Halfe (Sky Dancer), January 1, 2005 - December 31, 2006
Glen Sorestad, December 1, 2000 - November 30, 2004
Current and previous Youth Poets Laureate
Warsha Mushtaq, August 1, 2021 - present
Peace Akintade, August 1, 2020 - July 31, 2021
Alasdair Rees, April 1, 2019 - July 31, 2020
Saskatchewan Poet Laureate Reads in Support of Voices Against Racism
The terrible events that triggered unrest in the U.S. in 1968, and the protests occurring now, are distressingly similar. Racism, police brutality, and inequality are still with us as the current protests and calls for action in the US, Canada and around the world show. On Thursday, June 10 at 7 pm CST, watch as Bruce Rice, Saskatchewan's Poet Laureate, reads from a section of The Vivian Poems: Street Photographer Vivian Maier, titled "1968" on the Radiant Press Facebook page. This event is in support of today's voices for change, and in honour of those who led the way.

---
If your organization or writers' group would like to work with the Poet Laureate or Youth Poet Laureate, we encourage you to contact the Program Manager to discuss your idea:
Program Manager
T: 306.791.7743
E: programs@skwriter.com