Welcome to the SWG's Conference events! We're excited to bring you a range of events in-person and virtually. Please see our registration page to sign up for all free and paid events.
Caroline Heath Memorial Lecture – "Political Art is Art" with Billy-Ray Belcourt
Wednesday October 20, 2021 @ 7:00 pm via Zoom
In this talk, I examine the status of the political in relation to contemporary Indigenous writing and art. What makes art political? Is there a rift between art and politics where, for example, fiction or the novel is concerned? How have Indigenous writers put pressure on normative understandings of literature, truth, and morality? To supplement this analysis, I will also share excerpts from my forthcoming work of political fiction.
Please note this is a free, public event but registration is required. Attendees can register through the SWG Conference Registration form, or directly with Zoom here.
Billy-Ray Belcourt is from the Driftpile Cree Nation in northwest Alberta. He lives in Vancouver, where he is an Assistant Professor in the School of Creative Writing at the University of British Columbia. His books are This Wound is a World, winner of the 2018 Griffin Poetry Prize, NDN Coping Mechanisms, longlisted for Canada Reads 2020, and A History of My Brief Body, shortlisted for the Gov. General's Literary Award for Nonfiction.
Website: https://billy-raybelcourt.com/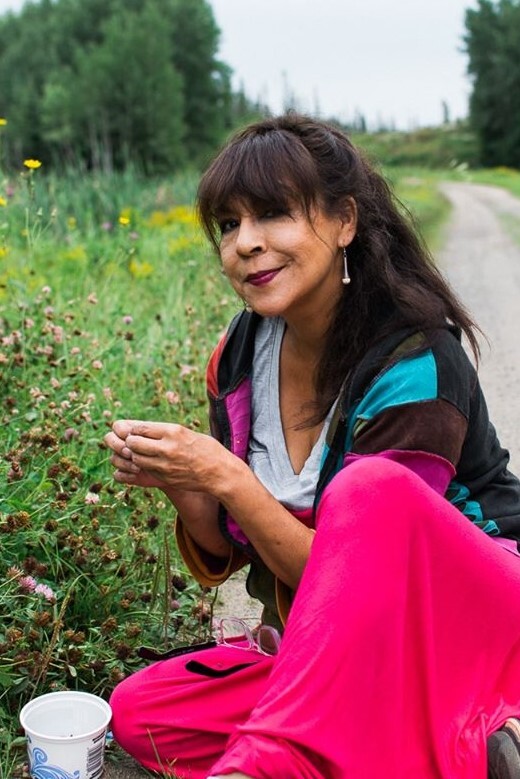 Hosted by Carol Rose GoldenEagle, who is an award-winning novelist, poet, and journalist and the 9th Saskatchewan Poet Laureate. She has been a mentor, artist-in-residence, workshop facilitator and featured storyteller. Her award-winning books include Bearskin Diary (2017), Hiraeth (2019), and Narrows of Fear (2020). Her new poetry collection Essential Ingredients will be released by Iananna Publications in 2021.
Website: https://carolrosegoldeneagle.ca/
Celebration of the 2021 John V. Hicks Memorial Awards in Poetry
Friday October 22 @ 7:00 pm at the Saskatoon Delta Downtown Hotel
Join the SWG celebrate our three winners of the 2021 John V. Hicks Memorial Awards in Poetry. These three winners, to be announced in mid-September, will receive their awards and read from their winning manuscripts. Reception to follow.
Please note this is a free, public event but registration is required.
Interactive Workshop – "Creating Chords: Using Interstitial Text in Poetry" with Leah Horlick
Saturday October 23 from 9:00-10:30 am at the Saskatoon Delta Downtown Hotel
Explore the possibilities, ethics, and forms of interstitial text—from epigraphs to glosas, section headings, excerpts, and more—in this craft workshop with award-winning poet Leah Horlick. We'll discuss how excerpts and references can create a conversation that resonates across time, situate your work in a lineage of poets, contribute to a chorus of your literary ancestors, and even just break you out of a rut. Participants will be invited to bring work they'd love to excerpt from, and referential poems that are close to their hearts; details will be provided after registration.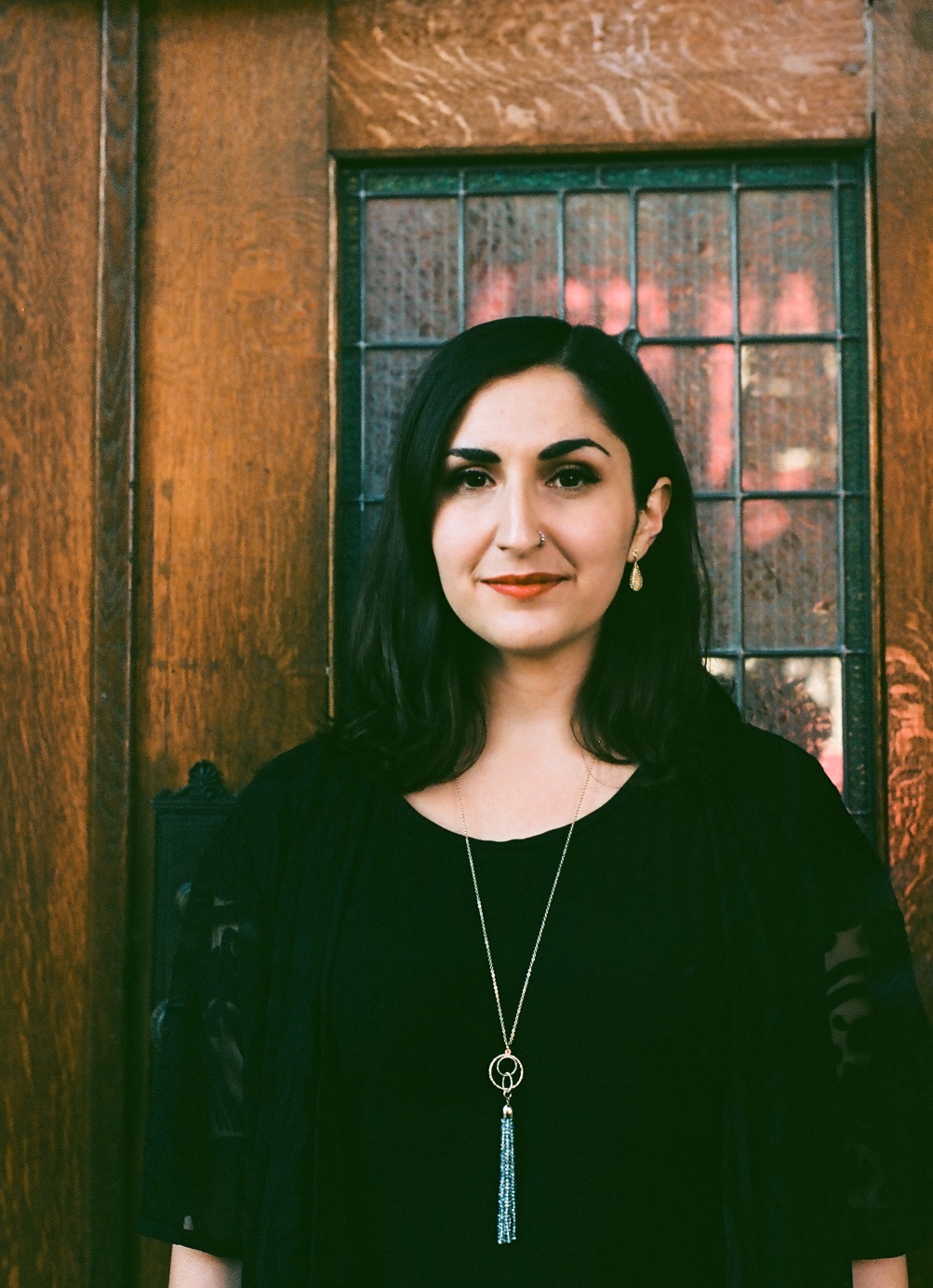 Leah Horlick is the award-winning author of three books of poetry; her long-awaited new release, Moldovan Hotel, is available now from Brick Books. Her first book, Riot Lung (Thistledown Press, 2012), was shortlisted for a Saskatchewan Book Award and her second collection, For Your Own Good (Caitlin Press, 2015), was named a 2016 Stonewall Honour Book by the American Library Association. That same year, Leah was awarded the Dayne Ogilvie Prize for LGBT Emerging Writers and in 2018, her piece "You Are My Hiding Place" was named Arc Poetry Magazine's Poem of the Year. Leah grew up as a settler on Treaty 6 Cree Territory & the homelands of the Métis in Saskatoon, and lived on unceded Coast Salish territories in Vancouver for nearly ten years, during which time she and Estlin McPhee ran REVERB, a queer and anti-oppressive reading series. She now lives on Treaty 7 Territory & Region 3 of the Métis Nation of Alberta in Mohkinstis, or Calgary.
Website: http://www.leahhorlick.com/
Interactive Workshop – "Writing the Memoir" with Sharon Butala
Saturday October 23 from 10:45-12:15 pm at the Saskatoon Delta Downtown Hotel
It's harder than it looks. What is the story buried in all the flotsam and jetsam of life? How not to confuse the background, the situation, the details, with the flow of the narrative that has a structure, a theme or themes, and a point, discovery, or recognition, all written in a compelling voice. A memoir is about becoming; it is about the emergent self. To write a memoir is to help create yourself. This workshop is a start on understanding the form and on shaping your own.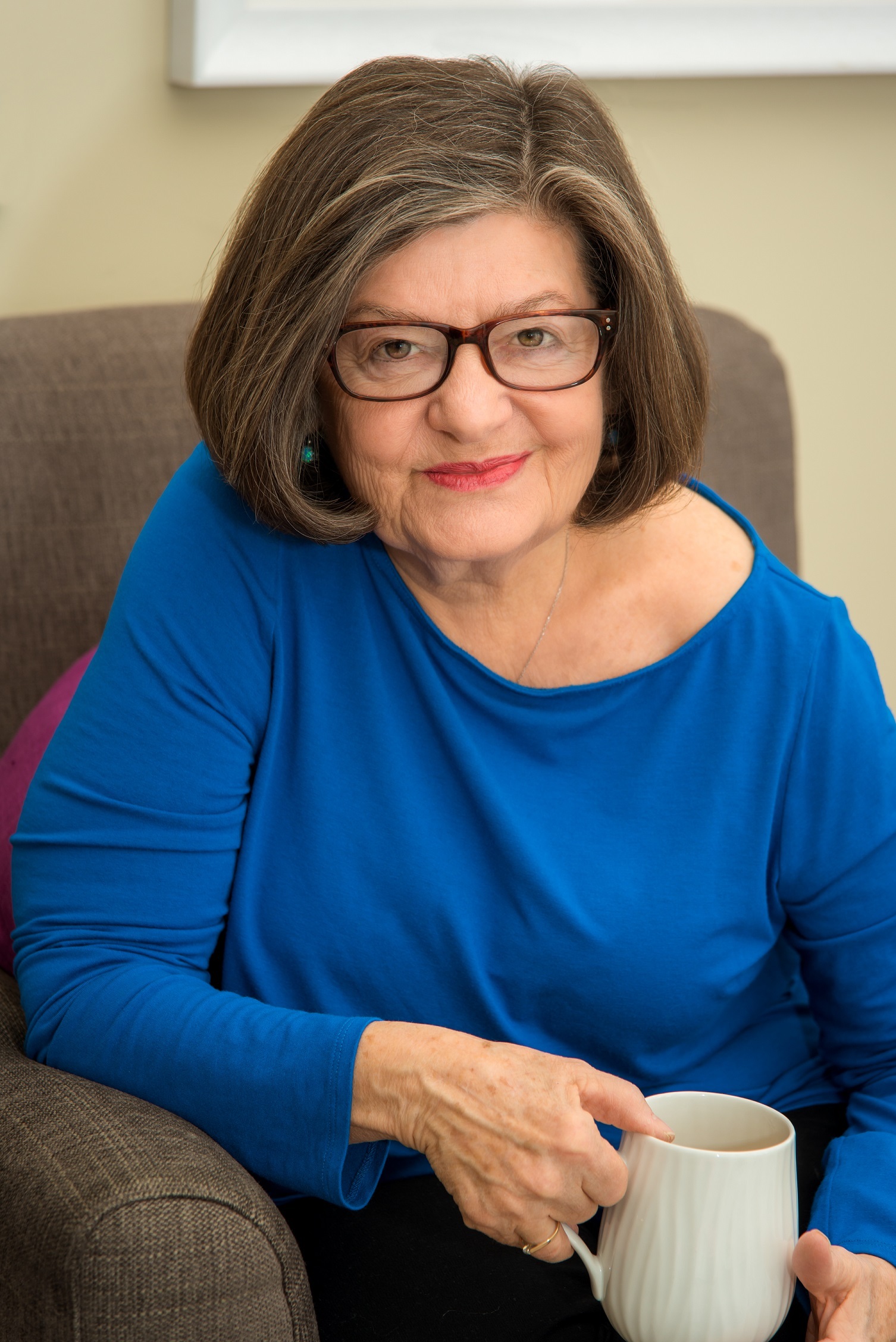 Sharon Butala spent her first nearly sixty-plus years in Saskatchewan and became a writer there. She has published 21 books of fiction and nonfiction, the latest being This Strange Visible Air: Essays on Aging and the Writing Life. She now lives in Calgary where recently her fourth short story collection won the W.O. Mitchell City of Calgary fiction prize and was shortlisted for the Writers Trust fiction prize. Lately, she's been focusing her attention on aging and being elderly - on ageism and the loneliness of the old. She has won many prizes throughout her career, is an Officer in the Order of Canada, an inductee in the Saskatchewan Order of Merit and has three honorary doctorates.
Website: http://sharonbutala.com/
"An Art-ful Conversation with Guy" featuring Guy Vanderhaeghe and Arthur Slade
Saturday October 23 from 12:30-1:45 at the Saskatoon Delta Downtown Hotel
Join us in a delightful lunch event featuring a conversation between Saskatchewan authors Guy
Vanderhaeghe and Arthur Slade. Guy and Art will discuss what resonates with them as writers, what it's like to write in Saskatchewan and all of the other burning writerly questions on their minds.
A plated lunch will be served from 12:30-1:00, followed by this 45-minute conversation.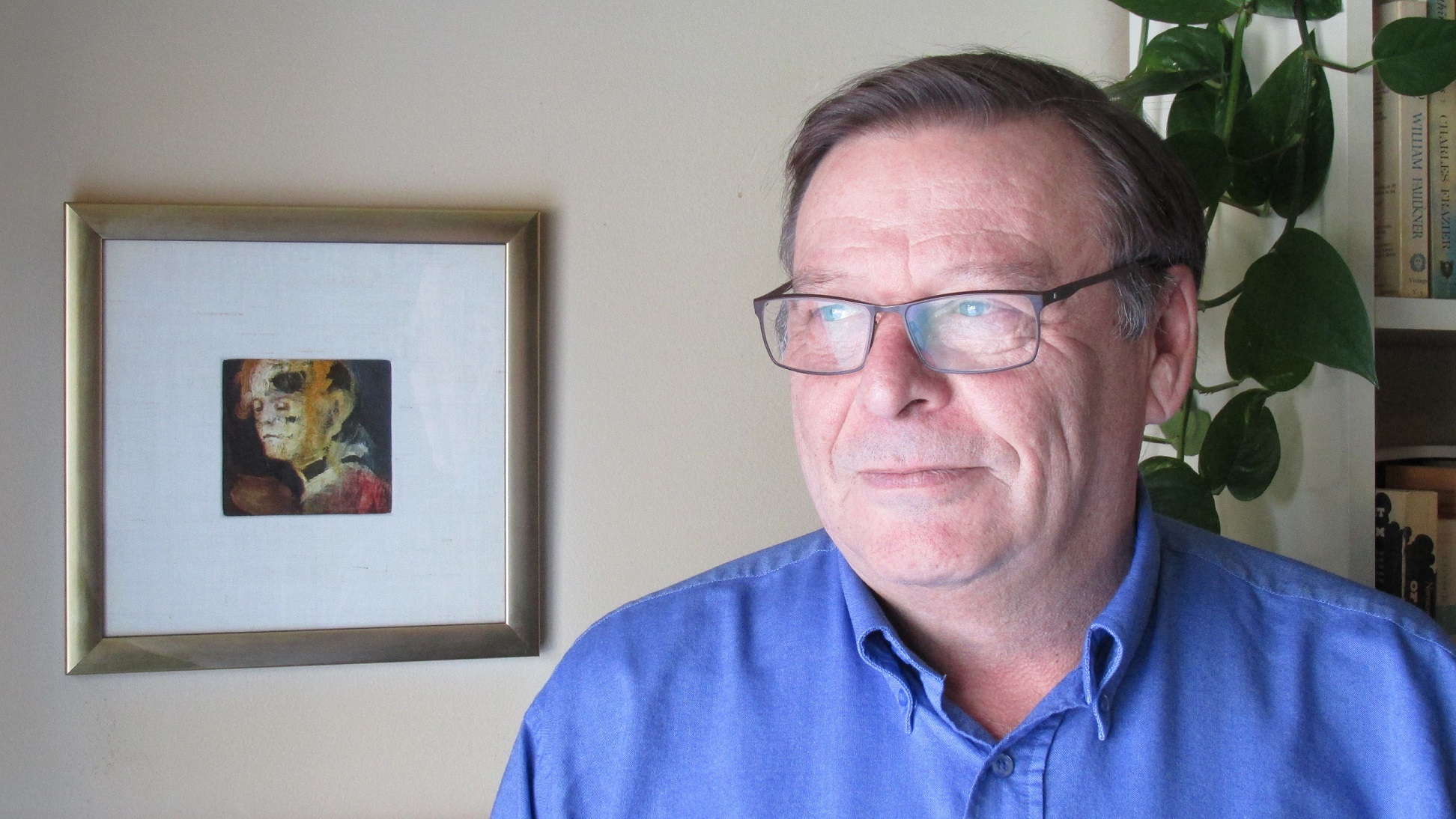 Guy Vanderhaeghe is the author of six novels, four collections of short stories, two plays, and one teleplay. He is a three-time winner of the Governor's-General Award for English language fiction for his collection of short stories, Man Descending, his novel The Englishman's Boy, and his story collection, Daddy Lenin. His novel The Last Crossing was a winner of the CBC's Canada Reads Competition. He has also received the Timothy Findley Prize and the Harbourfront Literary Prize, both given for a body of work. In 2013 he was given the Lifetime Achievement Award, Lieutenant Governor's Arts Awards. His most recent book is the novel August Into Winter.
Website: https://www.penguinrandomhouse.ca/authors/31898/guy-vanderhaeghe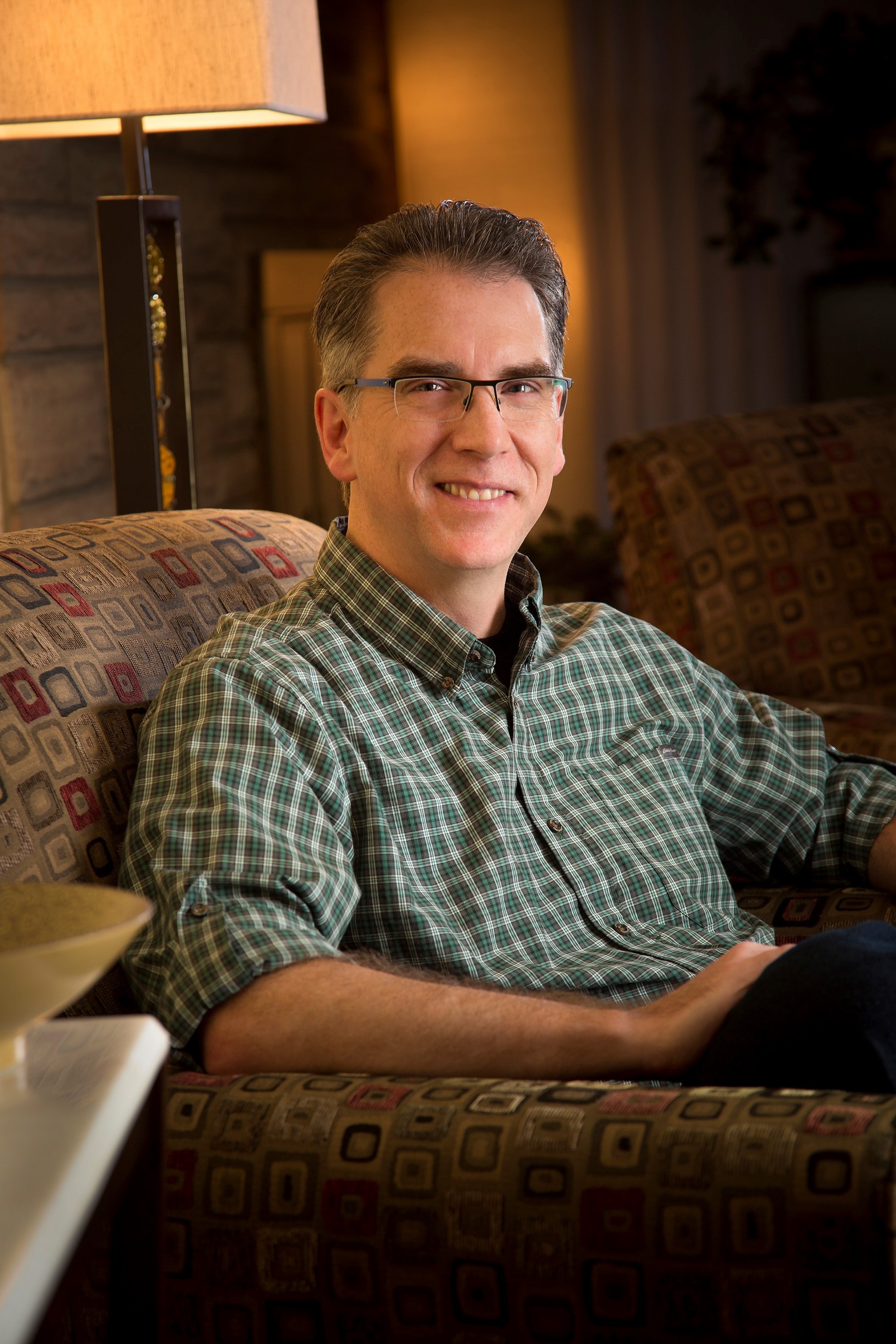 Host Arthur Slade was raised on a ranch in the Cypress Hills of Saskatchewan. He is the author of twenty-nine novels for young readers including The Hunchback Assignments, which won the prestigious TD Canadian Children's Literature Award and Dust, winner of the Governor General's Award for Children's Literature. He lives in Saskatoon.
Website: http://www.arthurslade.com/
Launch of apart
Saturday October 23 @ 4:30 pm at the Saskatoon Delta Downtown Hotel
The SWG is excited to launch our anthology apart: a year of pandemic poetry and prose. apart paints a vivid portrait of life in a pandemic, when "normal" is a thing of the past and anxiety is a faithful companion. Some of the writing is sad, even heart-breaking, a few pieces are funny and light-hearted, but many provide some much-needed comfort and imagination in a turbulent time. Join Managing Editor Dave Margoshes as he presents some of our many talented contributors from Saskatoon and area.
Reception with cash bar to follow.
Please note this is a free public event but registration is required.
Readings by: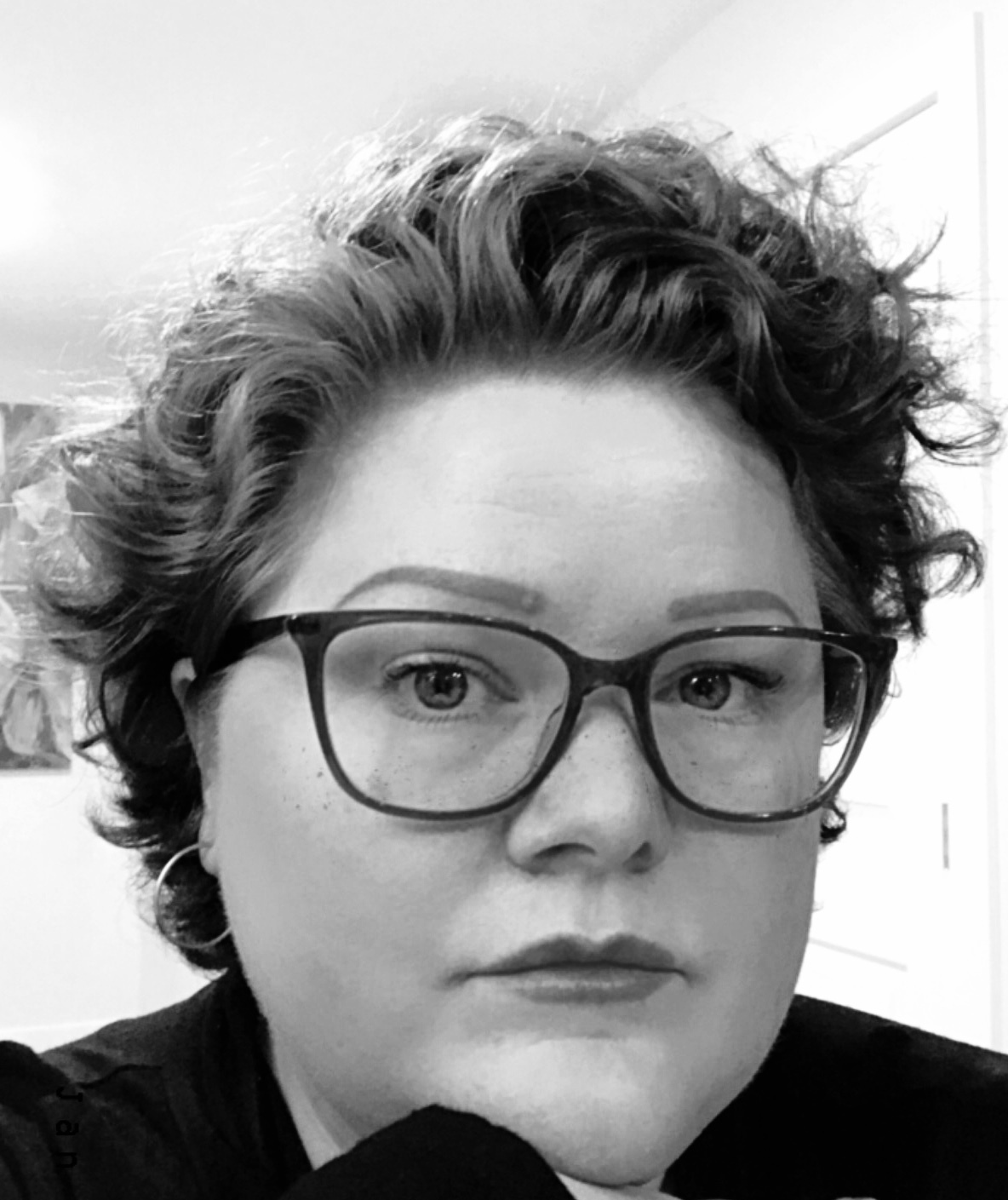 Elena Bentley is a disabled poet, writer, editor, and book reviewer from Clevet. She is of Métis and mixed ancestry. In 2018, Elena completed an MA in English literature at the University of Toronto. Her poetry has been published in untethered, Arc and Spring magazines. She is the newly appointed poetry editor for untethered.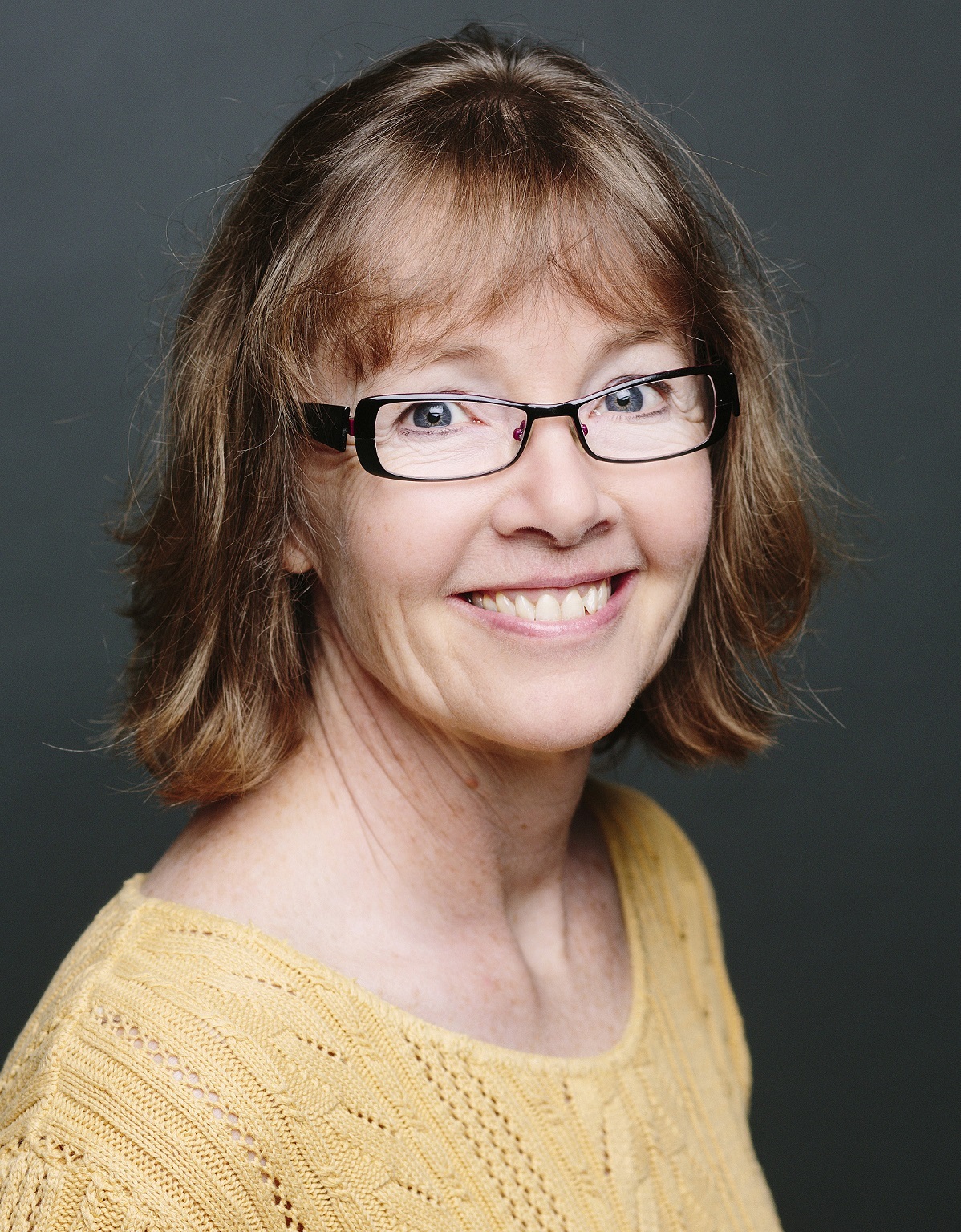 Bev Brenna is a Saskatoon poet and teacher, previously published in Contemporary Verse II, Dandelion, Grain, The Auteur, The Prairie Journal, Trout, and Zygote, with recent work in the Life of Pie anthology and Resistance. She has also raised orphan lambs, jumped out of planes, and written 14 books for children and young adults (http://www.beverleybrenna.com). And she's married to Dwayne.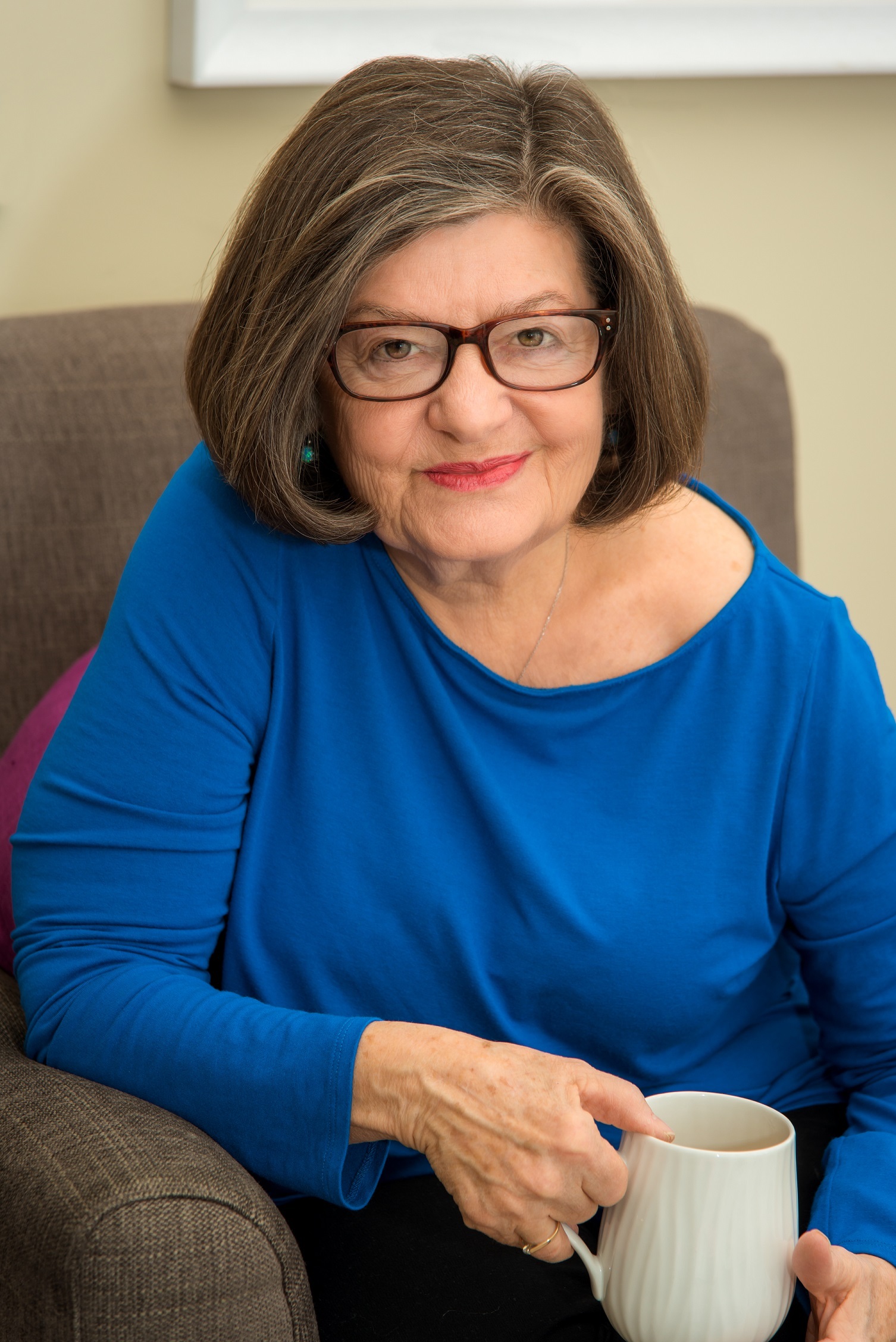 Sharon Butala has spent most of her 80 years in Saskatchewan but now lives in Calgary. She has published twenty books and will have an essay collection out this fall. She's had bestsellers and near-flops, and won many prizes, though not the biggies, where she remains an also-ran. She's a member of the Saskatchewan Order of Merit and the Order of Canada.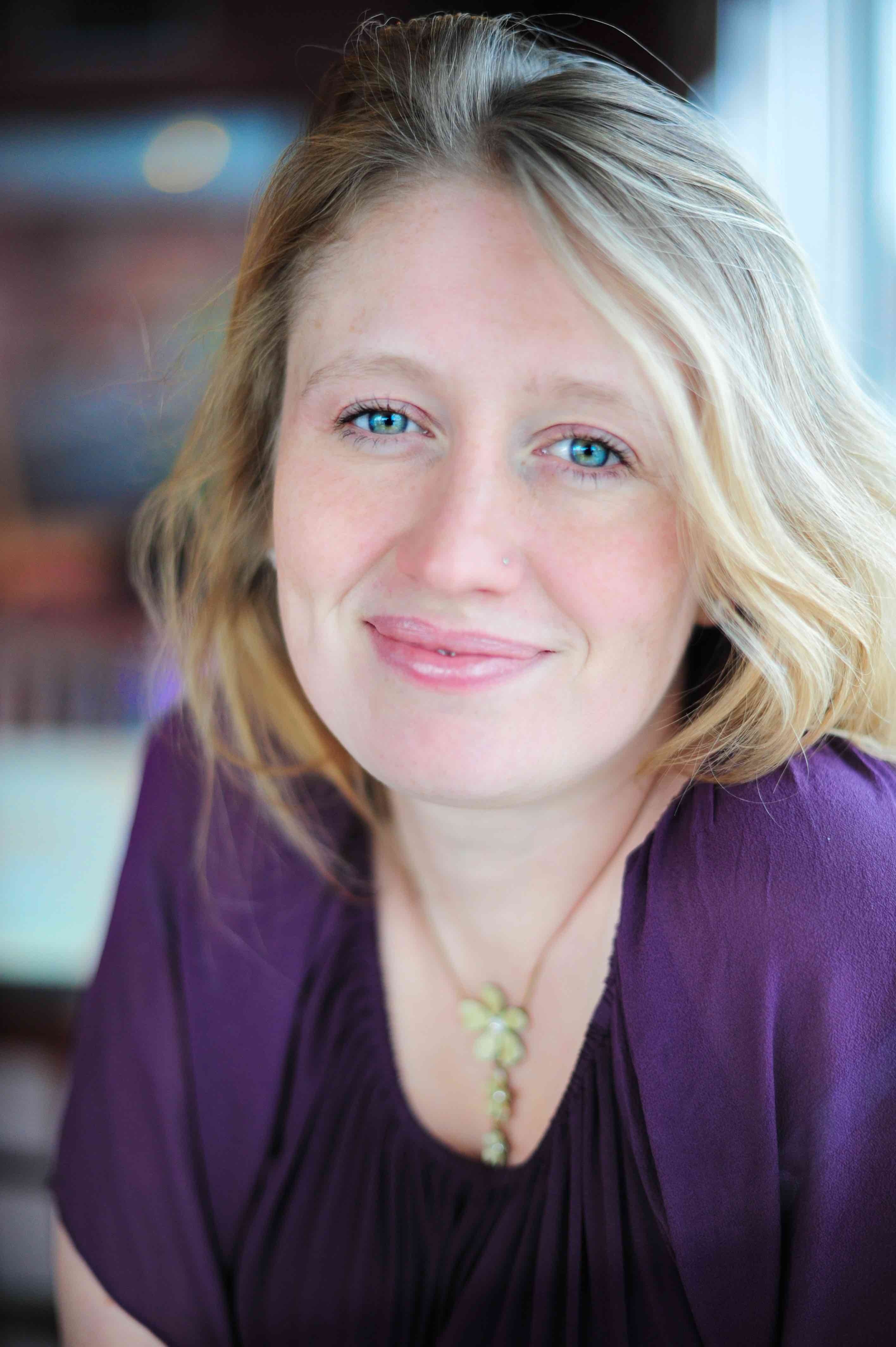 Bestselling author Alice Kuipers has published twelve books for children and young adults, and she regularly shares books she loves on CTV in Saskatoon, where she lives with her four children. Her work is published in 36 countries. She's also co-founder of the non-profit @OneSmallStepSk. Find her here: www.alicekuipers.com, @alicekuipersbookclub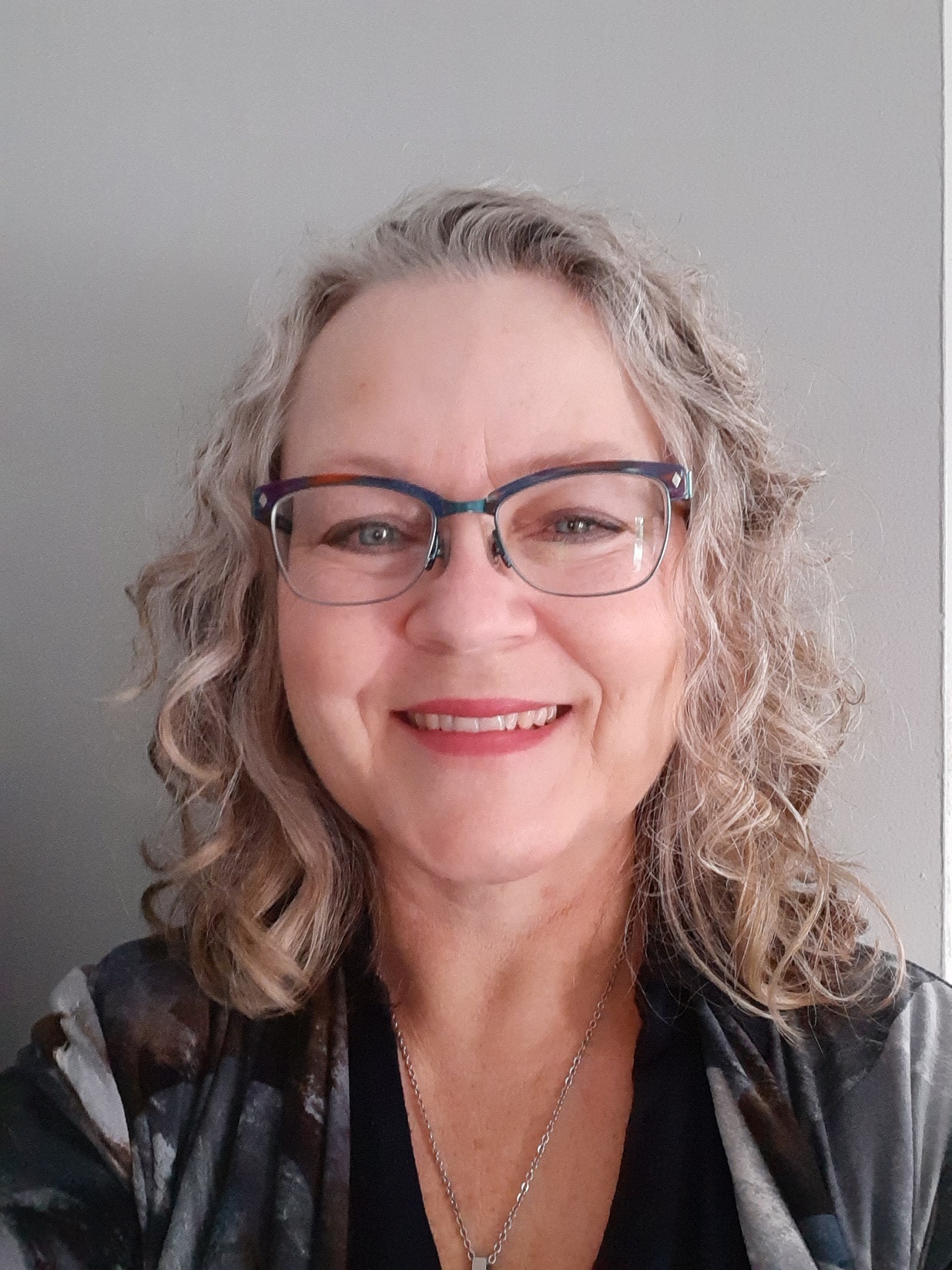 Bronwen McRae is a Saskatchewan lifer, currently residing in Saskatoon. Her work has appeared in literary magazines and is forthcoming in three anthologies including Within These Lines which is a collaborative effort of her poetry group, The Obsessors. Bronwen looks forward to taking up her bass clarinet and rejoining her Saskatoon Community Band mates once the pandemic is over.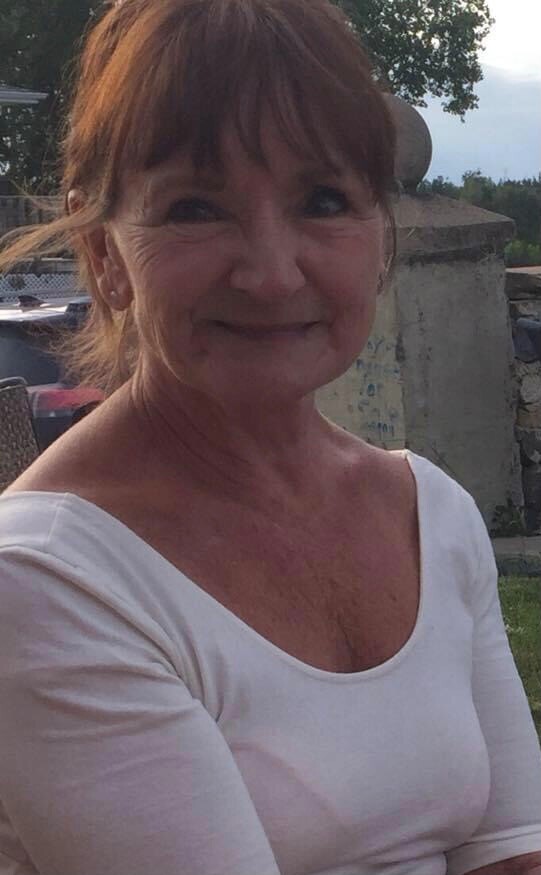 Lynda Monahan lives in the pines of north central Saskatchewan. She recently had double cataract surgery and the world has suddenly come into focus. She had no idea that trees had that many leaves. There are poems to write about everything. She has authored four poetry collections and been writer-in-residence at the Cuelenaere Library and Victoria Hospital in Prince Albert.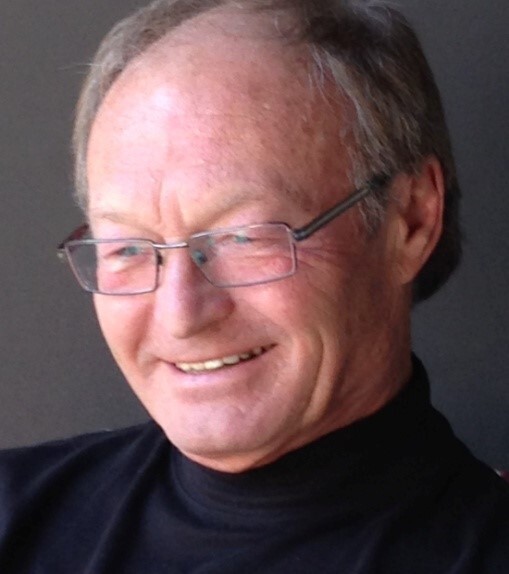 Lloyd Ratzlaff has authored three books of literary nonfiction (Thistledown Press), edited a collection of seniors' writings (READ Saskatoon), been a columnist for Prairie Messenger Catholic Journal, and contributed to literary anthologies. He's taught writing classes at the University of Saskatchewan and Western Development Museum, and served on the boards of several writing organizations. He lives and writes in Saskatoon.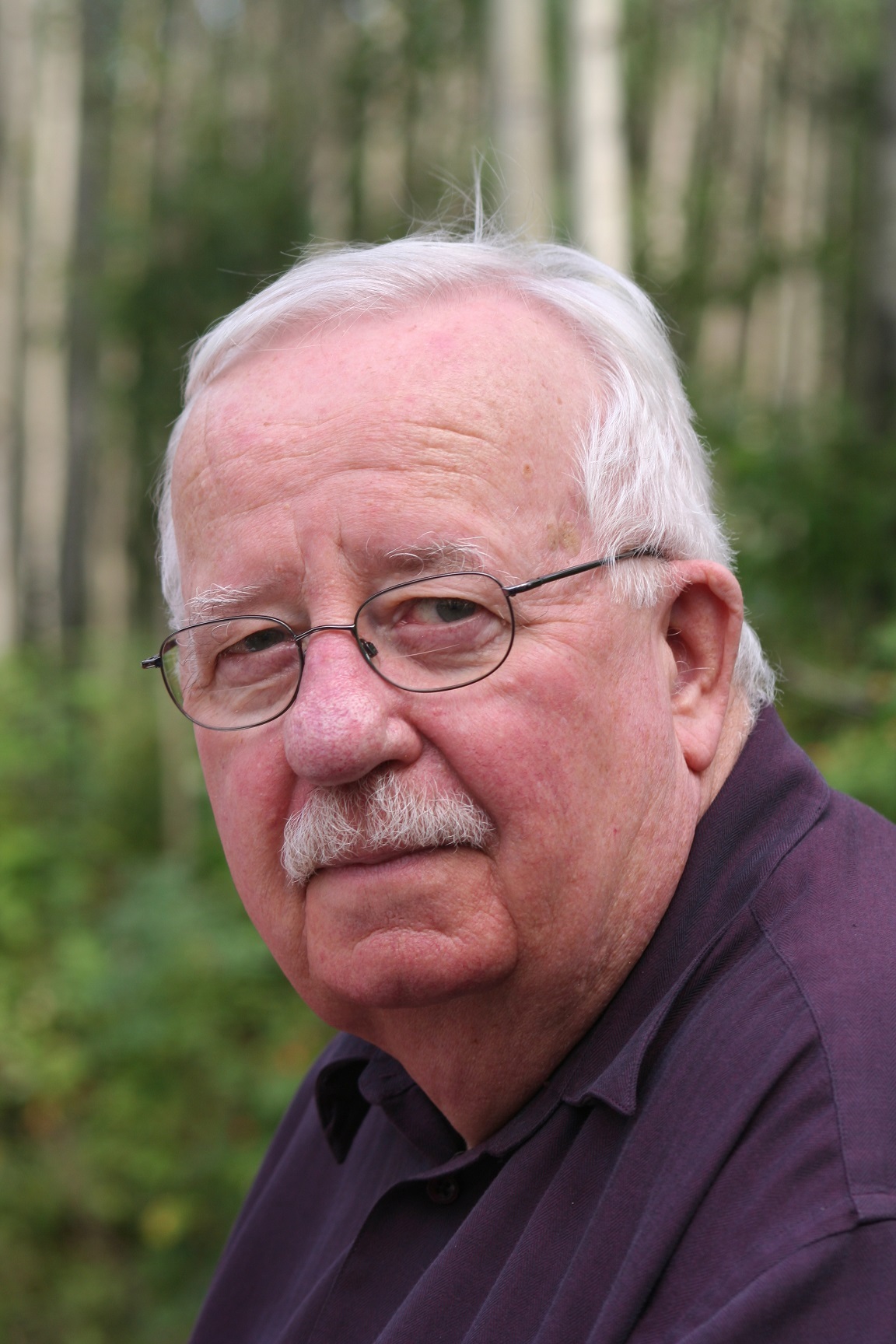 Glen Sorestad is a long-time poet from Saskatoon whose poems have been published in many countries and translated into eight languages. Two of his more than twenty books of poetry are bilingual volumes, the English/Italian Selected Poems from Dancing Birches (2020) and A Thief of Impeccable Taste (2011). He was Saskatchewan's first Poet Laureate – the first such provincial post in Canada.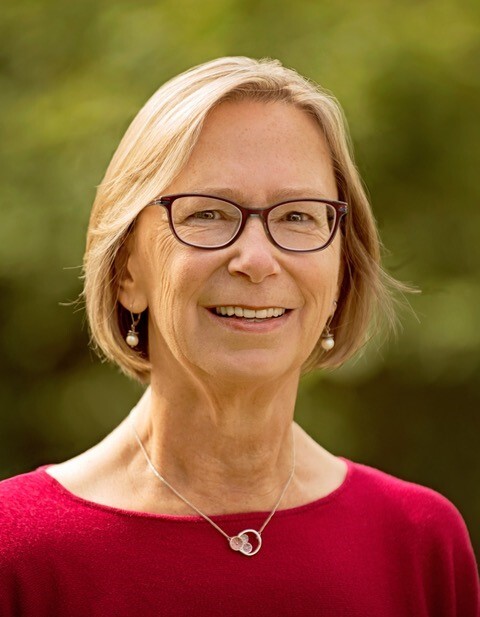 Saskatoon's Leona Theis writes novels, short stories and personal essays. She's the author of three books, most recently the novel-in-stories If Sylvie Had Nine Lives, winner of the John V. Hicks manuscript award. Her essays have won awards from the CBC, Prairie Fire magazine, and elsewhere. Her current dream is to do an extended walking tour somewhere on the Prairies.