Historical and traditional clothing honours First Nations heritage and is worn proudly.
Melissa Worme will share her story of the Ribbon Skirt as she shows how it is made during this empowering and healing online event. She will discuss the ribbon skirt and its meaning in conversation with host Joely BigEagle-Kequatooway.
This is a free public event, and all are welcome.
To register, please click here: https://us02web.zoom.us/webinar/register/WN_2YOzXnI3TDOmiVMwokWxpQ
Melissa Worme is a gifted performance artist from Kawacatoose First Nation in Saskatchewan. She is a respected Nehiyaw (Plains Cree) woman within her family and community. She has gained recognition for her talents as a storyteller, actress, singer, fancy shawl dancer, bead worker, quillwork, Regalia designer and seamstress.
I've offered different classes that include beadwork but I also talk about a brief history and teachings that I was given as I learned:
Quillwork. along with history and teachings
Ribbon skirts with woman teachings.
Mossbags with traditional parenting and teachings.
Powwow dance classes for beginner students, with teachings on the different dances.
Host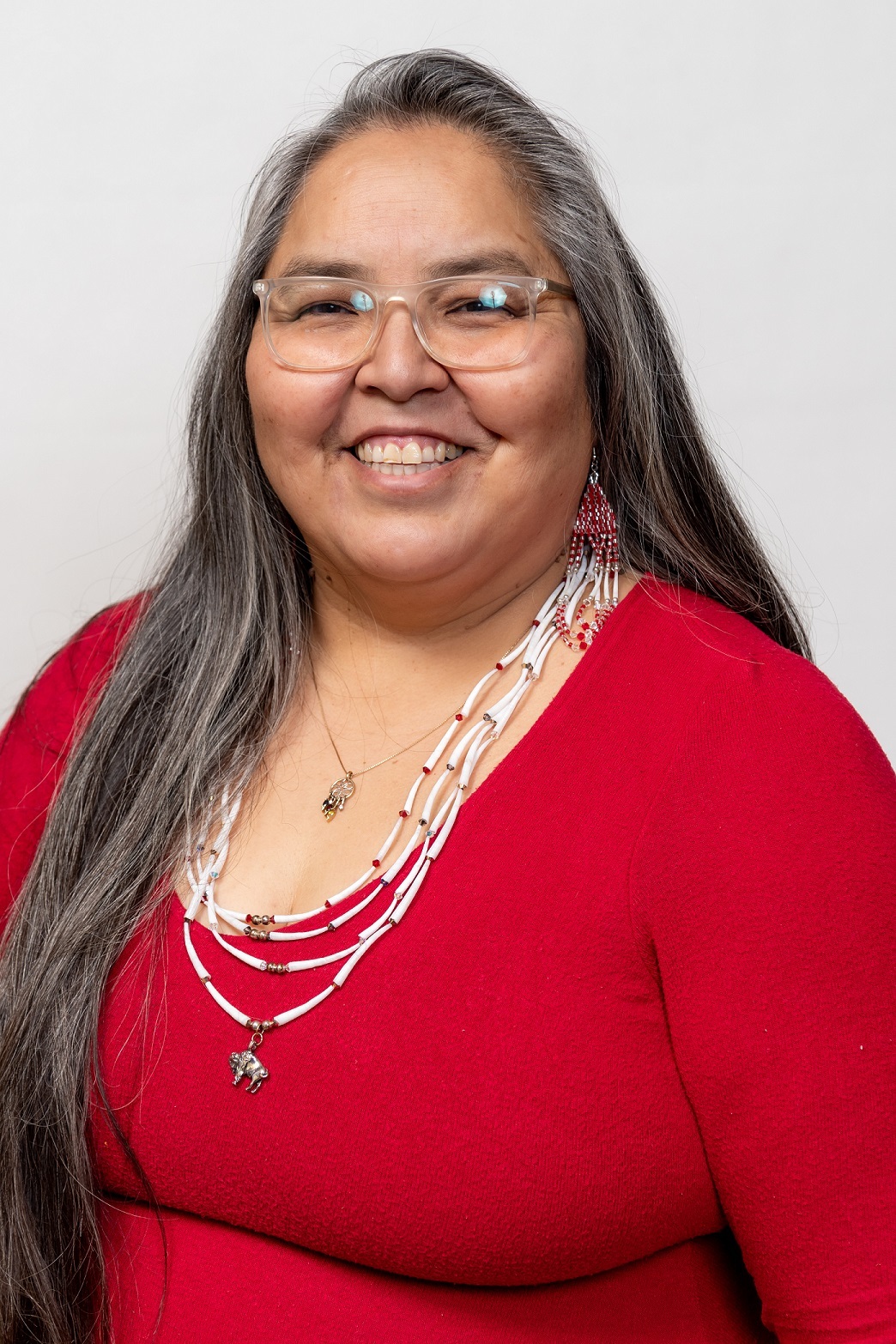 Joely BigEagle-Kequahtooway is an interdisciplinary artist whose main source of inspiration is Tatanga aka Buffalo. She is a fashion and textile designer, visual artist, beader, storyteller and co-founder of the Buffalo People Arts Institute. She comes from a long line of Buffalo hunters and is Nakota/Cree/Saulteaux from the White Bear First Nations - signatory to Treaty 4. She has degrees in Civil Engineering from the University of Calgary and Mathematics from the First Nations University of Canada. She loves to incorporate mathematics and geometry in her artwork and is inspired by the perfect symmetry in nature. Her mantra envelopes everything Buffalo as it connects her to ancestral memories, the land and is the manifestational glue that keeps her world together.
---
Funding provided by:



In proud partnership with: