Talking Fresh 2023 Presenter Bios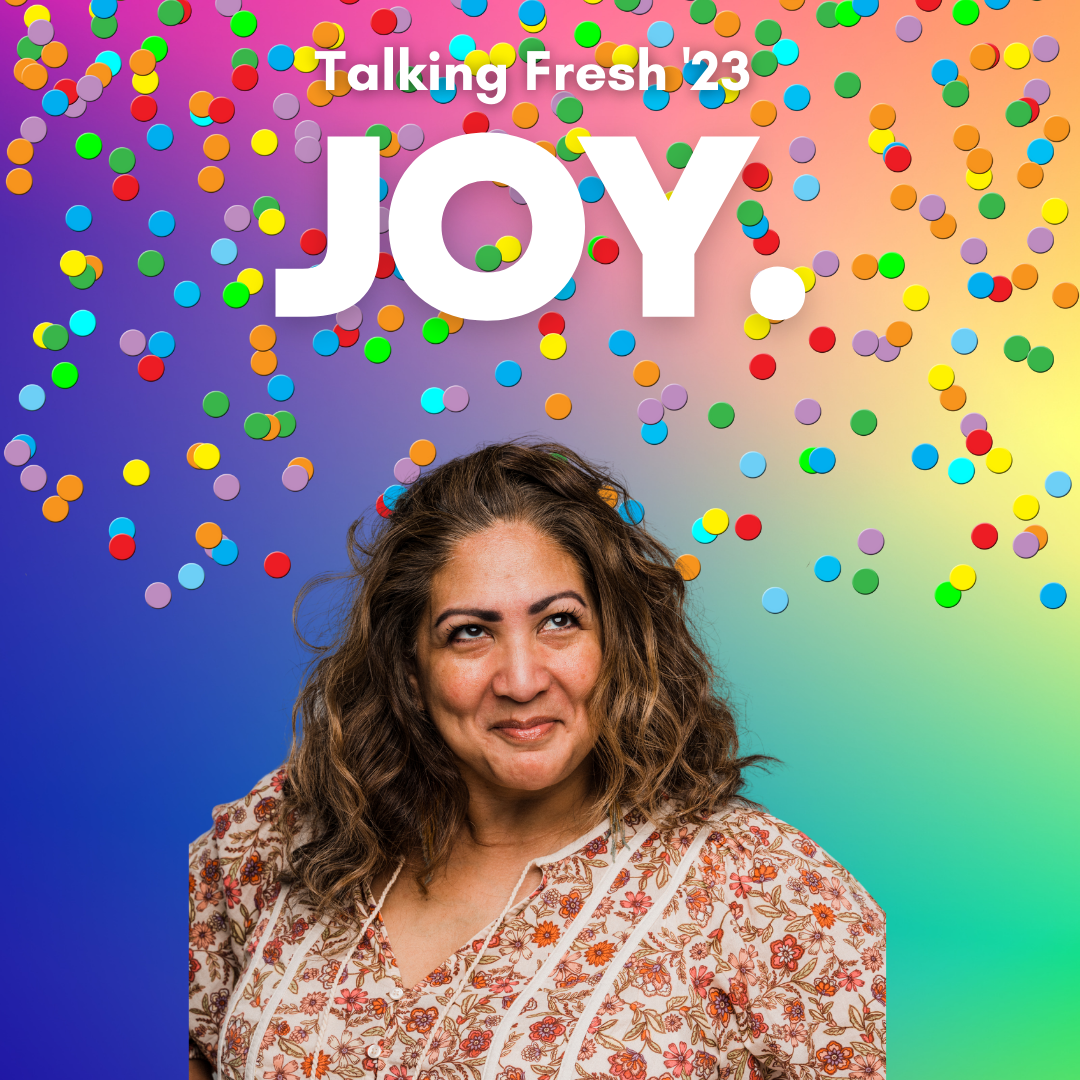 Kris Alvarez is a theatre artist privileged to make artful relationships (Curtain Razors, Fadadance, Artesian, Globe Theatre, RIWC, Common Weal). Kris performs in other people's work (Bad Blood, Carmen Angel), makes her own work (Golden Potluck, Burnt Sienna), and moments before the pandemic, was humbled by the work (Reasonable Doubt). Kris continues in film (Donkeyhead, KarmaFilms / Agam Darshi), in parks (2021 Other Side of the River, 2022 Wâhkôhtowin, Sum Theatre), on TV (ZARQA, CBC Gem), onstage (2021 & 2022 Making Spirits Bright, Globe Theatre) and in creation (Acknowledging). At the 2022 Regina Folk Festival, Kris happily debuted Burnt Sienna Boulevard, a reimagined version of her show for younger audiences which continues in 2023.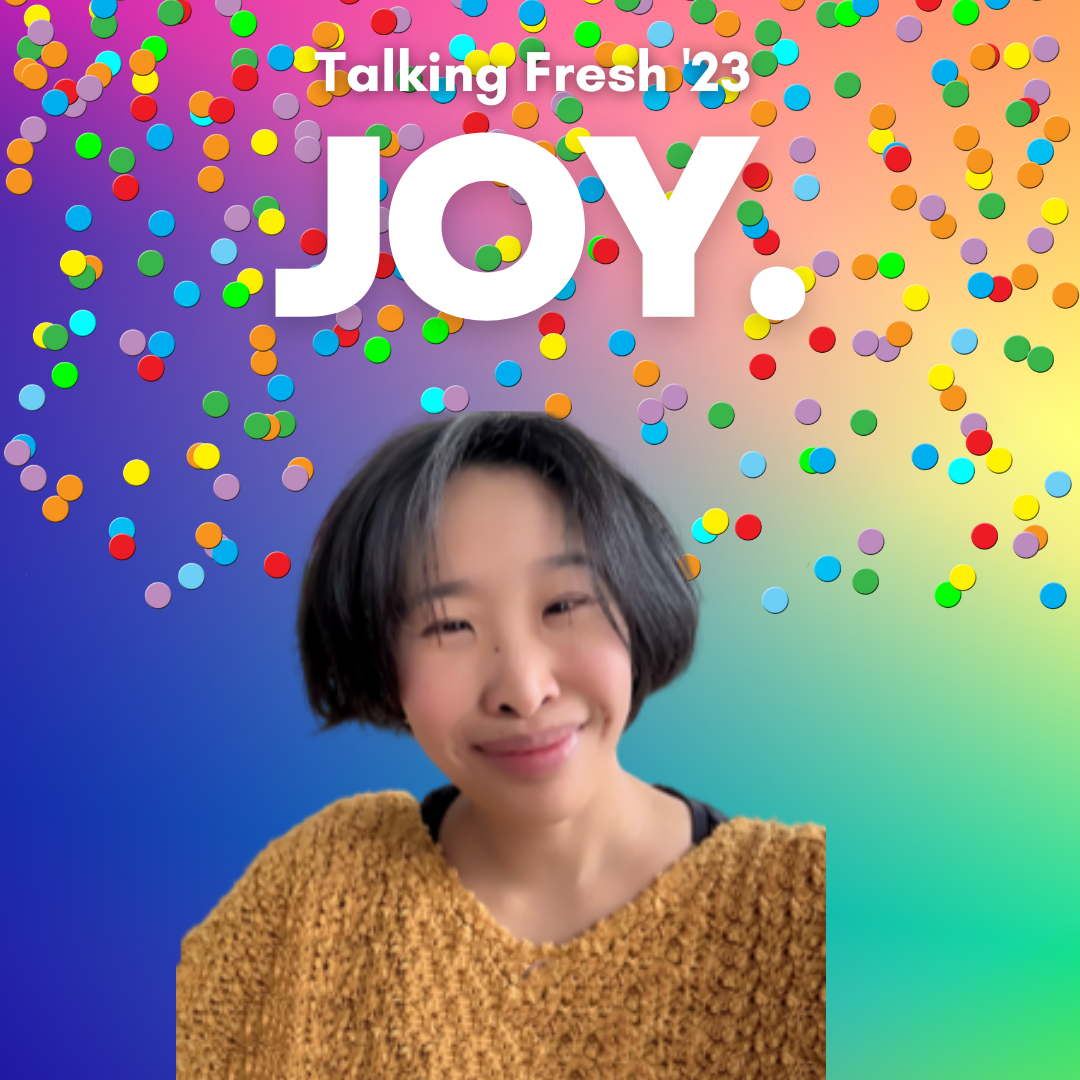 Born and raised under prairie skies, Helen Chang teaches in the Regina Campus at the College of Medicine, University of Saskatchewan. She hosts the Chinese Connection, a spoken word program on community radio, teaches Kung Fu, and plays in a bluegrass/folk band. She has been published in spring and Freelance, and finds joy in writing, especially poetry, songs and stories for the young at heart.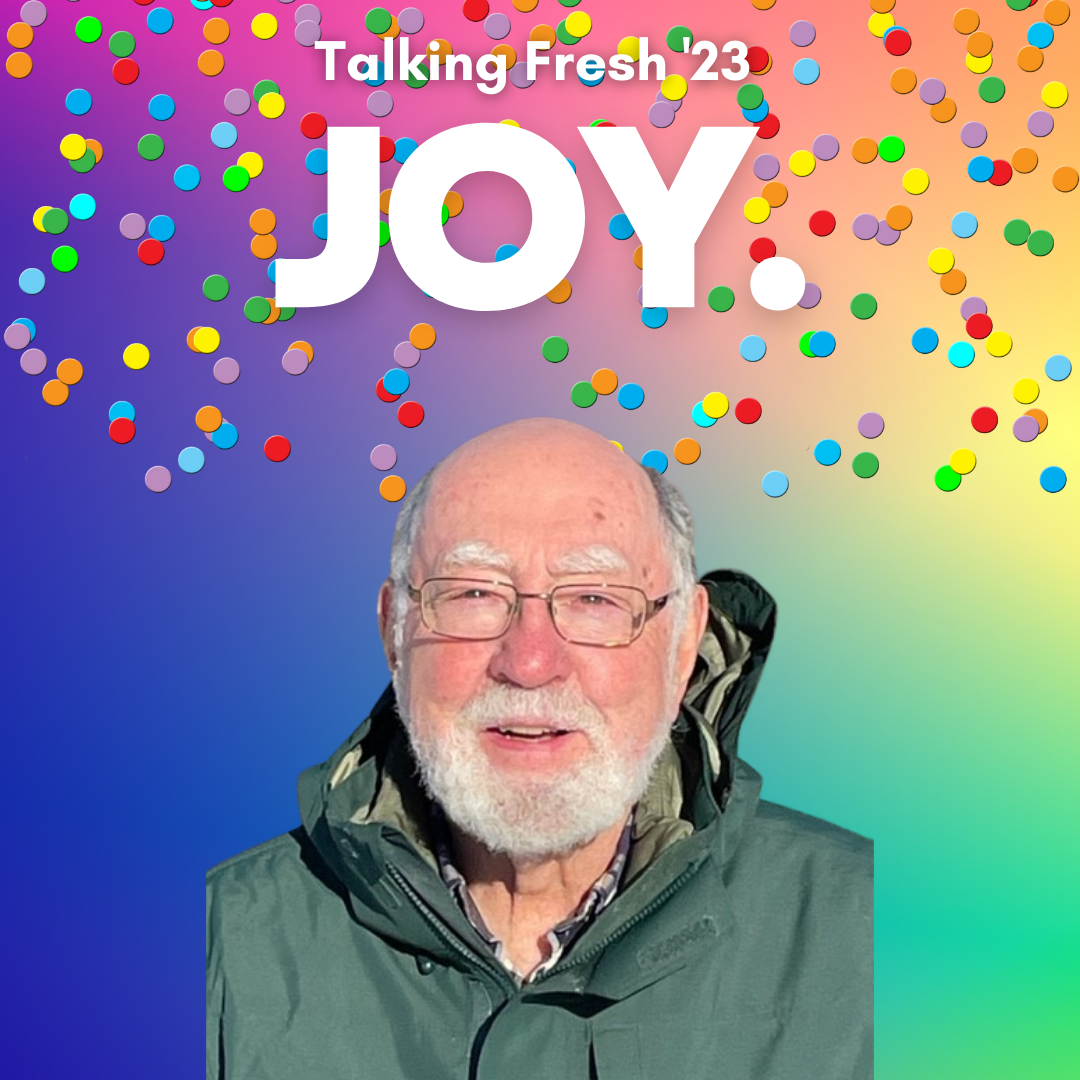 Robert Currie is the author of thirteen books, most recently Shimmers of Light: New and Selected Poems. Highlights of his career include receiving a Founder's Award from the Saskatchewan Writers' Guild, having a radio play win the 1977 Ohio State Award, winning third prize in the 1980 CBC Literary Competition, delivering the Anne Szumigalski Memorial Lecture for the League of Canadian Poets, and serving two terms as Saskatchewan Poet Laureate. Currie is a recipient of the Saskatchewan Lieutenant Governor's Award for Lifetime Achievement in the Arts.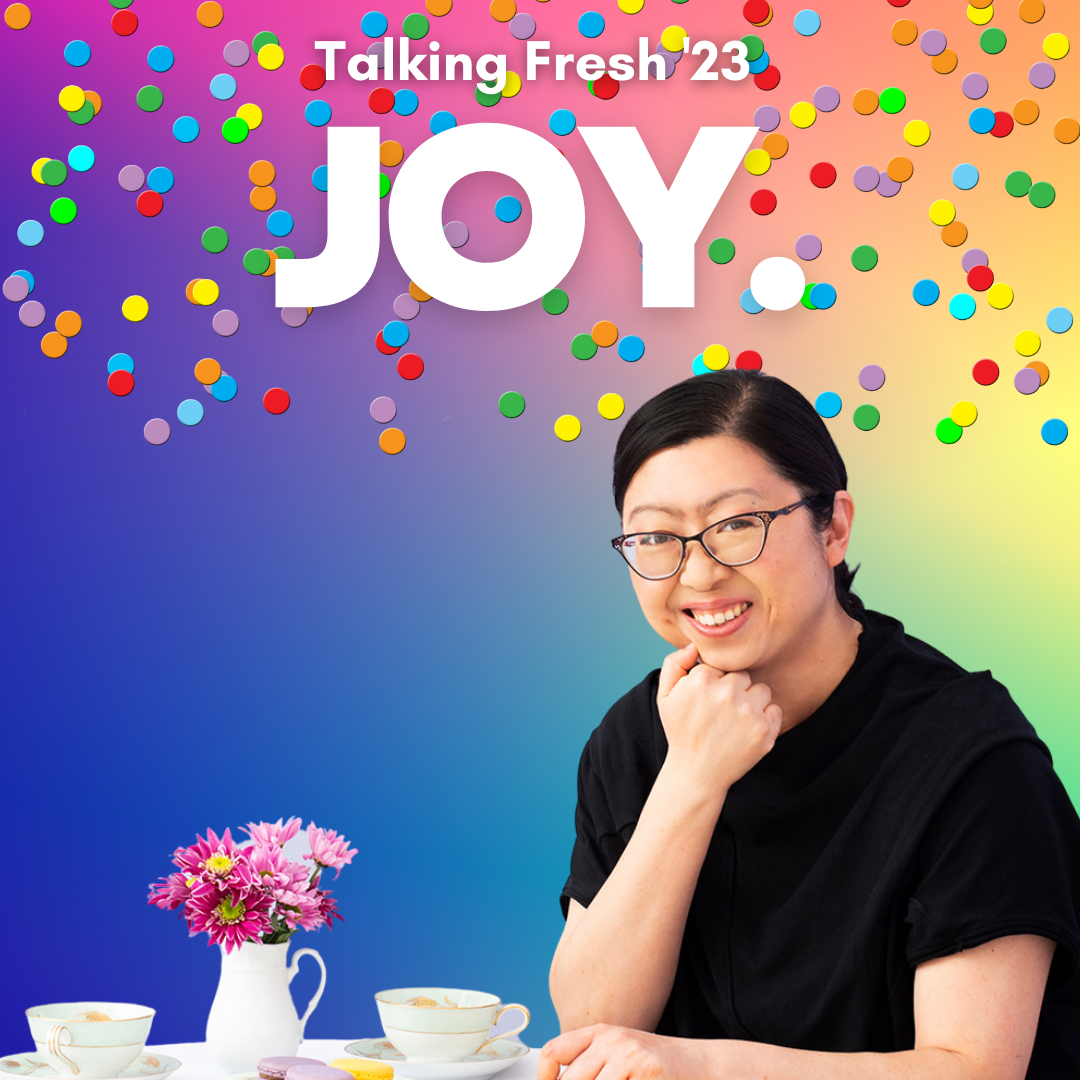 Ruby Lang writes rom-coms featuring emotionally complex multicultural characters and their rambunctious families. Ruby's books have been featured in NPR, Buzzfeed, and O, The Oprah Magazine, and her upcoming screwball comedy will be out from Carina Press in early 2024. Her non-fiction has appeared in The New York Times, The Walrus, and Bitch. Ruby and her family are recent transplants to Toronto, and despite the fact she doesn't yet know where anything is, people keep asking her for directions.
Holly Luhning is a poet and a novelist; she is the author of a collection of poetry, Sway (Thistledown Press), two chapbooks, Plush (JackPine Press) and Pharmacoi; A Mechanical Account of Poisons in Several Essays (Contraband Books UK), a novel, Quiver (HarperCollins Canada), and several non-fiction travel essays. She lives on a farm near Lumsden, Saskatchewan.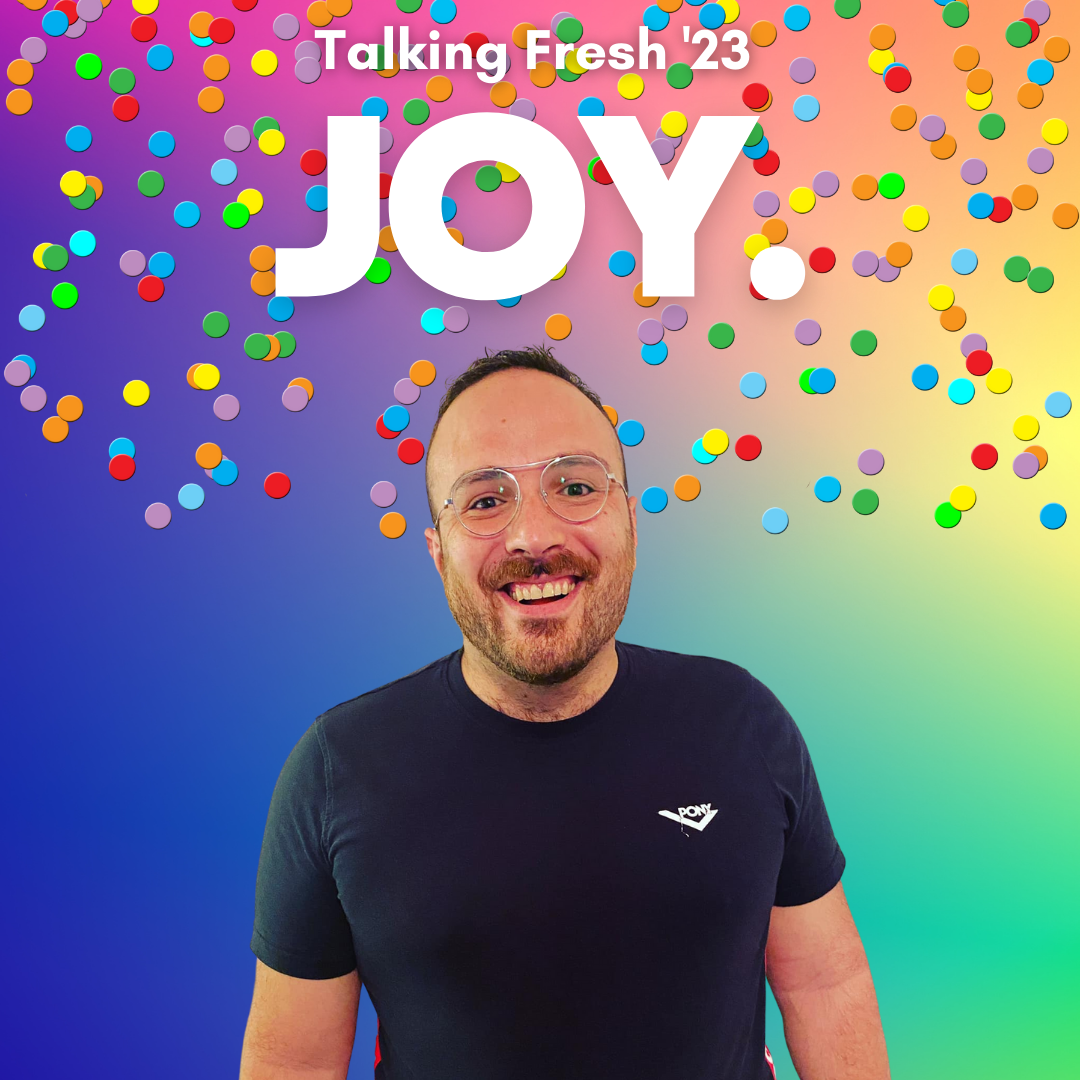 Iraqi-Canadian author Hasan Namir graduated from Simon Fraser University with a BA in English and received the Ying Chen Creative Writing Student Award. He is the author of God in Pink (2015), which won the Lambda Literary Award for Best Gay Fiction and was chosen as one of the Top 100 Books of 2015 by The Globe and Mail. His work has also been featured on Huffington Post, Shaw TV, Airbnb, in the film God in Pink: A Documentary, Breakfast Television Toronto, CTV Morning Live Saskatoon. He was recently named a writer to watch by CBC books. He is also the author of poetry book War/Torn (2019, Book*Hug Press), children's book The Name I Call Myself (2020, Arsenal Pulp Press) and Umbilical Cord (2021, Book*Hug Press). Hasan was the 2021 LGBTQ2s+ guest curator for Word Vancouver. He lives on the unceded territories of the Kwantlen, Katzie, Semiahmoo and Tsawwassen First Nations with his husband and their child.
Keith Sunchild is Plains Cree from Thunderchild First Nation, Saskatchewan. He has been beading for over 10+ years since it all started from a beading project in a cultural Cree class in high school and his passion for beading grew from there. Throughout the years Keith has created beaded products from earrings, barrettes, lanyards and card holders to fully beaded regalia accessory sets. He has now begun facilitating workshops, sharing the knowledge that he acquired over his years of beading. "Back in high school I was taught how to make a beaded lanyard, I haven't put down my beading needle since. Now here I am 16 years later still doing the thing that I love."