Please help support our Talking Fresh authors by purchasing their books from their publishers or from your favourite independent book store. This Virtual Book Table features the most recent publications by our Talking Fresh 2021 writers.
Did you know that SWG members can get a 10% discount at McNally Robinson in Saskatoon (3130 8 Street E - in store and online) or at The Penny University Bookstore in Regina (2127 Albert Street - in store only)? Please show valid SWG membership at point of purchase.
---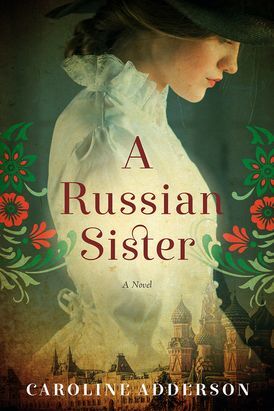 Caroline Adderson
A Russian Sister (HarperCollins, 2020)
In this witty and colourfully peopled novel, Caroline Adderson effortlessly plunges the reader into a nineteenth-century Russian tragicomedy. Aspiring painter Masha C. is blindly devoted to Antosha, her famous writer-brother. Through the years Antosha takes up with numerous women from Masha's circle of friends, yet none of these relationships threaten the siblings' close ties until the winter he falls into a depression. Then Masha invites into their Moscow home a young woman who teaches with her--the beautiful, vivacious and deeply vulnerable Lika Mizanova--with the express hope she might help Antosha recover.
---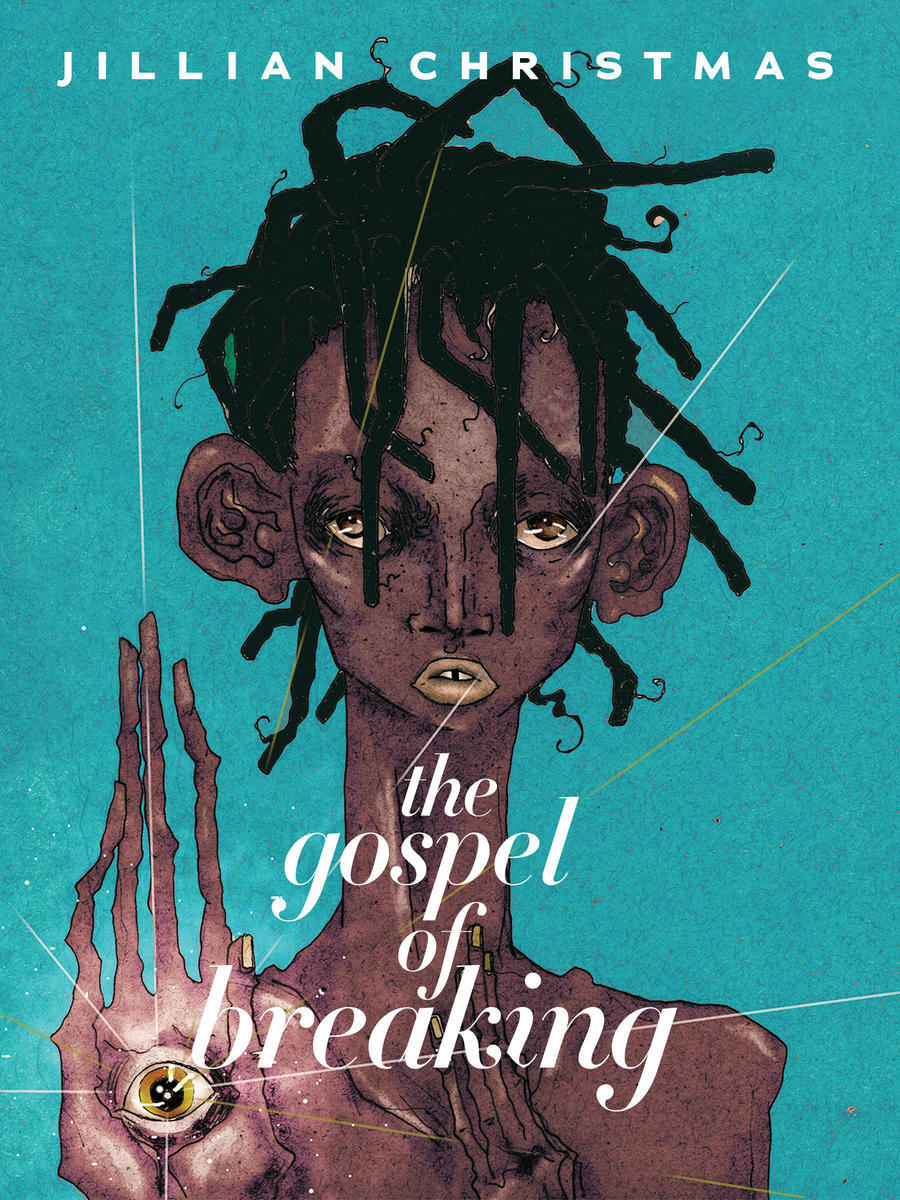 Jillian Christmas
The Gospel of Breaking (Arsenal Pulp Press, 2020)
In The Gospel of Breaking, Jillian Christmas confirms what followers of her performance and artistic curation have long known: there is magic in her words. Befitting someone who "speaks things into being," Christmas extracts from family history, queer lineage, and the political landscape of a racialized life to create a rich, softly defiant collection of poems.
---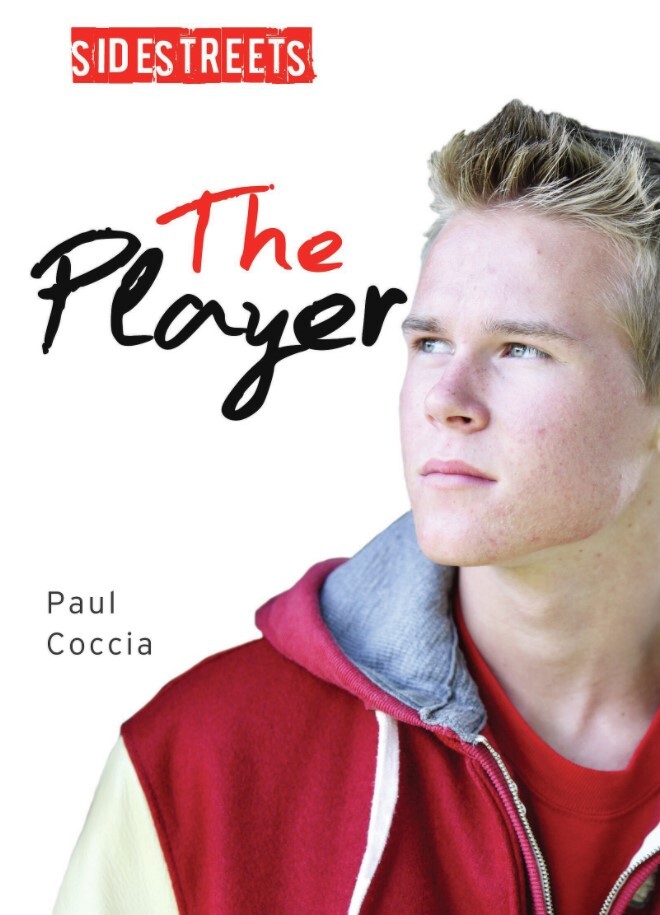 Paul Coccia
The Player (Lorimer, 2021)
Set in the traditionally homophobic world of amateur hockey, this book follows gay goalie Cooper in his struggle with his feelings for a teammate and coming out to his team. Cooper has been hooking up with teammate Pesh in secret, and has to play along when Pesh dates a girl and even tolerate locker-room homophobic talk. When Pesh outs Cooper online, trying to better his own chances at playing pro, Cooper chooses self-esteem and honesty over sex. With a strong and relatable main character, this book is a realistic, positive look at teen relationships — gay or straight.
---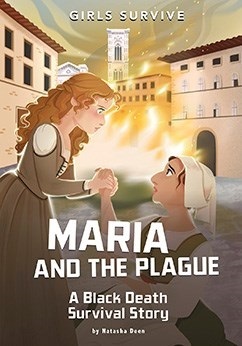 Natasha Deen
Maria and the Plague: A Black Death Survival Story (Capstone, 2021)
Years of bad weather and natural disasters have choked Italy's food supply, and the people of Florence are dying of starvation. Breadlines are battlegrounds, and young Maria has to fight for her family's every loaf. Adding to the misery, the Black Plague is rapidly spreading through the country, killing everyone in its path. Maria has already lost her mother and sister. Will she be strong enough to save the rest of her family before it's too late?
---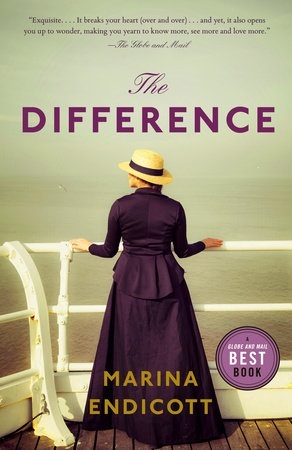 Marina Endicott
The Difference (Knopf Random Vintage Canada, 2020)
Kay and Thea are half-sisters, separated in age by almost twenty years, but deeply attached. When their stern father dies, Thea returns to Nova Scotia for her long-promised marriage to the captain of the Morning Light. But she cannot abandon her orphaned young sister, so Kay too embarks on a life-changing voyage to the other side of the world.
---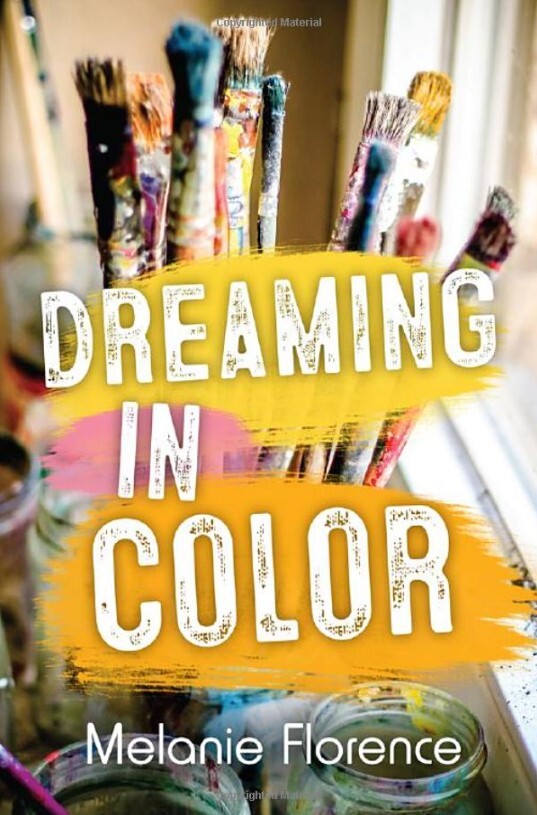 Melanie Florence
Dreaming in Colour (Orca Book Publishers, 2020).
Jennifer McCaffrey has been working hard on her art for years and is thrilled when she is accepted to a prestigious art school. The school is everything she always thought it would be, mostly. There is one group of kids who seem to resent her and say she only got in because of her skin color. Jen, who loves to create new pieces of artwork that incorporate her Indigenous heritage, finds herself a target when the group tells her to stop being "so Indian". The night before the big art show at school, Jen's beading art project is defaced. Jen has to find a way not to let the haters win.
---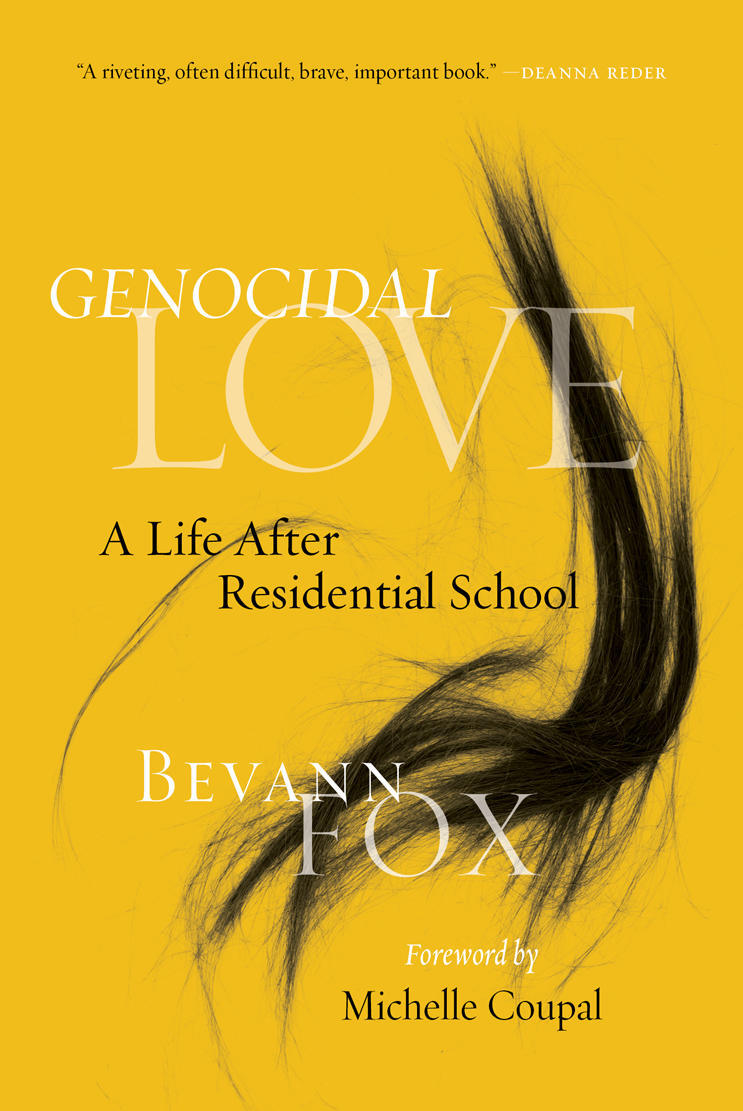 Bevann Fox
Genocidal Love: A Life After Residential School (U of R Press, 2020)
Presenting herself as "Myrtle," residential school survivor and Indigenous television personality Bevann Fox explores essential questions by recounting her life through fiction. She shares memories of an early childhood filled with love with her grandparents—until she is sent to residential school at the age of seven. Her horrific experiences of abuse there left her without a voice, timid and nervous, never sure, never trusting, affecting her romantic relationships and family bonds for years to come.
This is the story of Myrtle battling to recover her voice. Genocidal Love is a powerful confirmation of the long-lasting consequences of residential school violence —and a moving story of finding a path towards healing.
---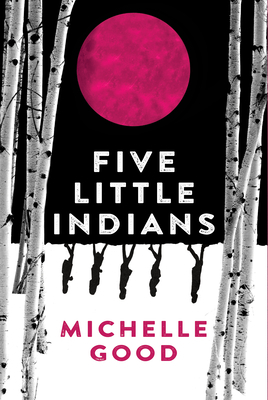 Michelle Good
Five Little Indians (HarperCollins, 2020)
Taken from their families when they are very small and sent to a remote, church-run residential school, Kenny, Lucy, Clara, Howie and Maisie are barely out of childhood when they are finally released after years of detention.
Alone and without any skills, support or families, the teens find their way to the seedy and foreign world of Downtown Eastside Vancouver, where they cling together, striving to find a place of safety and belonging in a world that doesn't want them. The paths of the five friends cross and crisscross over the decades as they struggle to overcome, or at least forget, the trauma they endured during their years at the Mission.
---
Jacqueline Guest
Death by Dinosaur (Coteau Books, 2018)
Meet Samantha Stellar. She's 14 and spending her summer in a work-study program at the Royal Tyrell Museum of Paleontology in Drumheller, Alberta with her cousin, Paige. You might think that's a pretty chill way to spend the summer. But where Sam's involved, trouble is bound to follow. That's because Sam sees herself as a detective in the making, and when a mysterious dinosaur bone goes missing, she's on it!
---
Alix Hawley
My Name is a Knife (Knopf Canada, 2018)
The truth of it is that Daniel Boone, captured by the Shawnee, now the adopted son of a chief he respects and husband to a Shawnee wife, does not want to come back to his settler life. But when he learns the Shawnee and the English plan to attack the fort he founded, where his white wife and children remain, he escapes in order to warn them. No arms open to greet him, however: Rebecca has taken all of their children save one--Jemima--back east. The other settlers view him with suspicion, and some of them want him hanged as a traitor. Yet even his enemies know that nobody but Boone can save them in the brutal siege of the fort that is soon upon them, led by Blackfish, Boone's Shawnee father.
---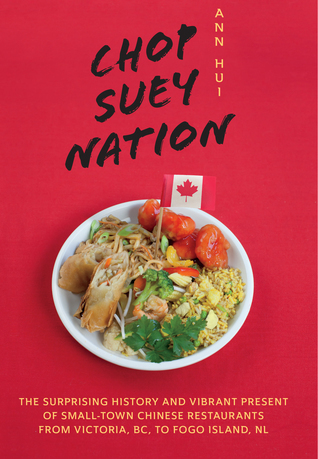 Ann Hui
Chop Suey Nation (Douglas and McIntyre, 2013)
In 2016, Globe and Mail reporter Ann Hui drove across Canada, from Victoria to Fogo Island, to write about small-town Chinese restaurants and the families who run them. It was only after the story was published that she discovered her own family could have been included--her parents had run their own Chinese restaurant, The Legion Cafe, before she was born. This discovery, and the realization that there was so much of her own history she didn't yet know, set her on a time-sensitive mission: to understand how, after generations living in a poverty-stricken area of Guangdong, China, her family had somehow wound up in Canada.
---
Arthur Milner
Getting to Room Temperature (iUniverse, 2016)
It is a personal story about love, letting go and aging, said Milner. He says it asks audiences to think and talk about something they may wish to avoid, namely, death.
It's a story told with humour and affection, but squarely focused on an important issue.
---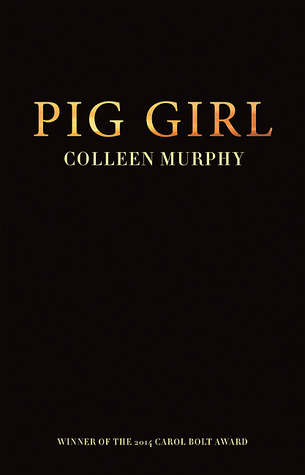 Colleen Murphy
Pig Girl (Playwrights Canada Press, 2015)
At four a.m. on a secluded farm, a woman fights to take her life back from a serial killer as her desperate sister and a haunted police officer reach across time and distance in an attempt to rescue her.
---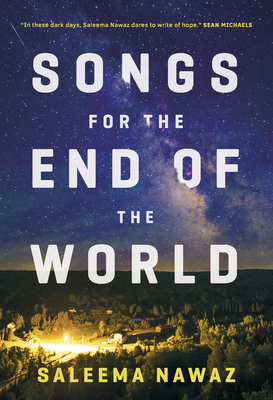 Saleema Nawaz
Songs for the End of the World (McClelland & Stewart, 2020)
This is the story of a handful of people who find themselves living through an unfolding catastrophe.
Elliot is a first responder in New York, a man running from past failures and struggling to do the right thing. Emma is a pregnant singer preparing to headline a benefit concert for victims of the outbreak--all while questioning what kind of world her child is coming into. Owen is the author of a bestselling plague novel with eerie similarities to the real-life pandemic. As fact and fiction begin to blur, he must decide whether his lifelong instinct for self-preservation has been worth the cost.
---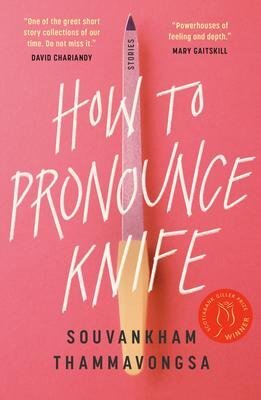 Souvankham Thammavongsa
How to Pronounce Knife (McClelland & Stewart, 2020)
A young man painting nails at the local salon. A woman plucking feathers at a chicken processing plant. A father who packs furniture to move into homes he'll never afford. A housewife learning English from daytime soap operas. In her stunning debut book of fiction, O. Henry Award winner Souvankham Thammavongsa focuses on characters struggling to make a living, illuminating their hopes, disappointments, love affairs, acts of defiance, and above all their pursuit of a place to belong. In spare, intimate prose charged with emotional power and a sly wit, she paints an indelible portrait of watchful children, wounded men, and restless women caught between cultures, languages, and values. As one of Thammavongsa's characters says, "All we wanted was to live." And in these stories, they do--brightly, ferociously, unforgettably.
---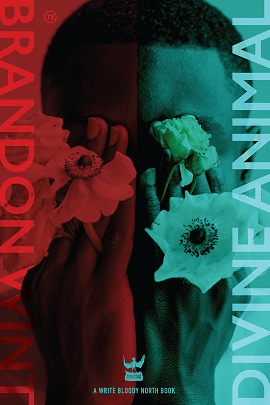 Brandon Wint
Divine Animal (Write Bloody North, 2020)
Divine Animal reckons with the ways the logic of colonialism has brought humankind into an era of ecological devastation, climate change catastrophe and eco-grief. In this way, Brandon Wint offers a thoughtful, empathetic poetics that seeks to re-connect the human world with the natural world. Above all, Divine Animal is a work that lives powerfully at the intersection of celebration and grief. These poems testify to the realities of beauty on Earth, while casting a necessary eye upon the human proclivity to invent sophisticated, resilient modes of violence and inequity.