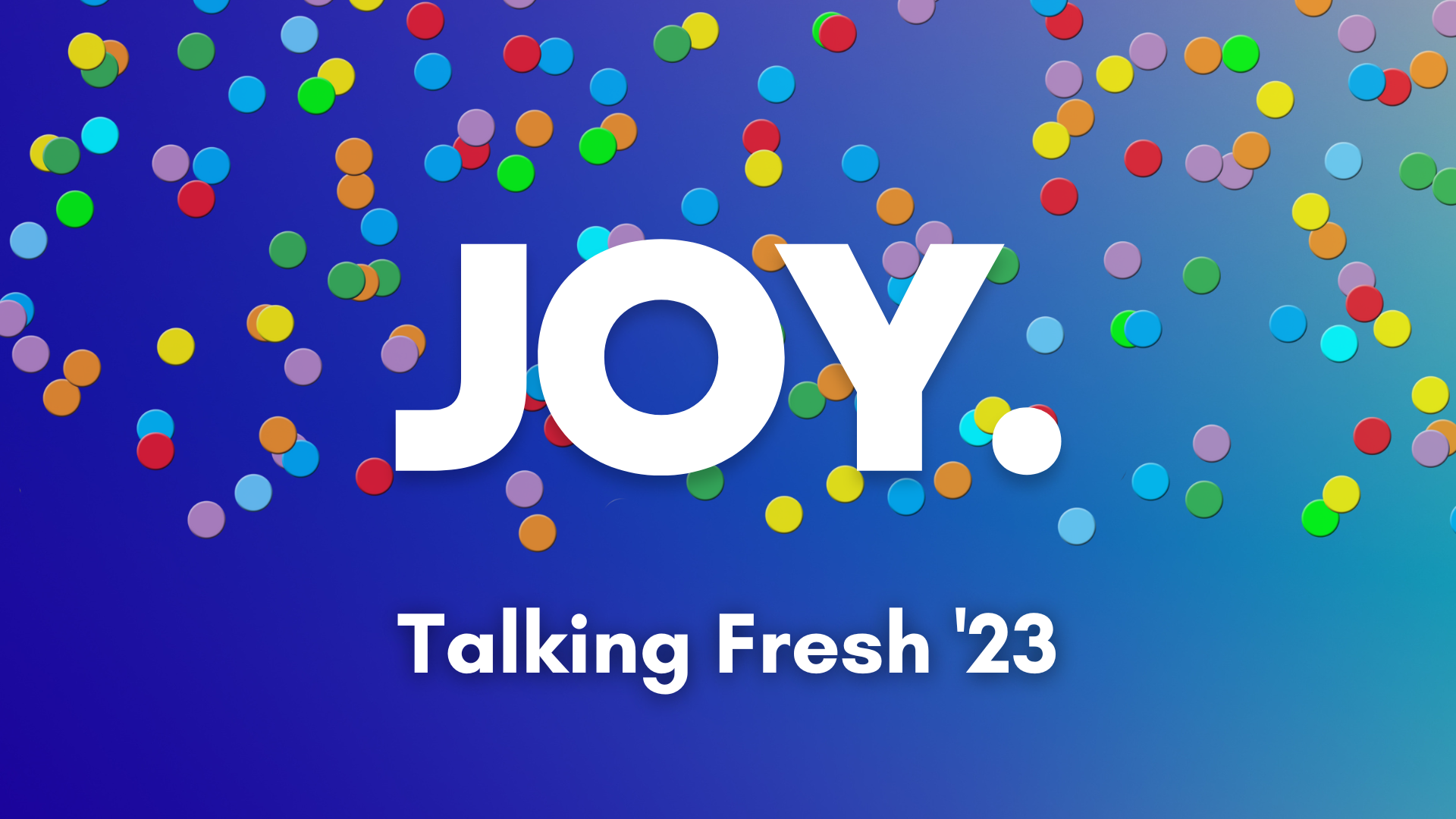 The Saskatchewan Writers' Guild is excited to present Talking Fresh 2023: JOY. The world in 2023 – the economy, current events, the climate crisis – seems to hold little space for joy these days. We'd love to illuminate a different point of view! Join the SWG as we explore the ideas and practice of writing joyfully in different genres, what joy means to diverse Canadian writers and share what brings joy to Saskatchewan writers. How do writers explore the idea and reality of joy in poetry and prose? How can we reclaim joy as resistance in our current moment? How can find we find joy in our writing lives?
Our program this year features an Indigenous Beading & Storytelling workshop, workshops on writing banter in fiction, and language and form in poetry, an interactive conversation about joy and resistance (live-streamed) and a talk on how you can find joy in your own writing (live-streamed).
This year's festival will be held in person in Regina at The Artesian (2627 13th Avenue), with some events also live-streamed to virtual audiences. All Saturday events are free and open to the public; registration not required. Our Friday Beading & Storytelling event requires paid registration; your fee covers the cost of provided materials and instruction (space is limited to 10 participants).
Please note that masking is required by The Artesian in their venue at all times; please see their COVID-19 safety policy for more details. The Artesian is a physically accessible space.
To watch our free virtual livestream of two Saturday events, please register here: https://events.zoom.us/e/view/93LXQx4OQGSzA4QhYnX8Ag . Please note events are listed in Saskatchewan time.
Schedule
Friday, March 3

Time

Registration

Indigenous Beading & Storytelling Workshop with Keith Sunchild

7:00 -

9:00 pm
Saturday, March 4

Time

Registration

Doors open

Book table opens

9:30 am

Interactive Fiction workshop - "Fresh Talk: A Workshop on Banter" with Ruby Lang

10:00 -

11:15 am

In-person only

Break
(Doors open back up at 12:00)

Interactive Conversation on Joy and Resistance with Hasan Namir, Ruby Lang, Helen Chang and host Kris Alvarez

12:30 -

1:30 pm

In-person and

live-streamed

Interactive Poetry workshop - "Languagelessness: The Joy of Reconciling Between Languages and Form in Poetry" with Hasan Namir

1:45 -

3:00 pm

In-person only

Sitting Down in Despair, Rising Up in Delight - Talk with Robert Currie

3:15 -

4:15 pm

In-person and

live-streamed