Please note all times listed are Saskatchewan time. Find your time zone here: https://dateful.com/time-zone-converter
This workshop will not be recorded.
This workshop is in partnership with the Regina Public Library for their Writes of Spring programming, a month-long celebration of writers and readers. You have a story, we can help you tell it.
This program is conducted through Zoom. Register through the RPL website to receive a reminder, the evaluation and any resource materials or just click the link to join:
https://us02web.zoom.us/j/81601142243
Please note: anyone in Saskatchewan with a valid library card (from all regional libraries) can register for these programs. The direct Zoom link is provided above in the event you do not have a valid SK library card and cannot register. Where possible, please register.
---
In partnership with the SWG, the Regina Public Library Film Theatre presents a series of films hand-picked by SK writers.
The Reader, selected by Anne Lazurko
Screening on Saturday, April 8, 7:00 p.m.
Anne Lazurko says, "The Reader's themes are interestingly similar to my book, What is Written on the Tongue, in that it is about making choices in impossible situations and how easy it is to let go our moral compass in times of peril or simply because we 'follow'. As Roger Ebert said of The Reader; 'I believe the movie may be demonstrating a fact of human nature: Most people, most of the time, all over the world, choose to go along. We vote with the tribe. What would we have done during the rise of Hitler? If we had been Jews, we would have fled or been killed. But if we were one of the rest of the Germans? . . . The Reader suggests that many people are like Michael and Hanna, and possess secrets that we would do shameful things to conceal.'"
---
Writing Characters into History
Characters and their motivations drive a fictional story forward, and this is no less true in writing Historical Fiction. In this interactive workshop, you'll learn how to immerse compelling characters into another time and place and make history come alive for the reader. We'll delve into the choices a writer must make between adherence to actual historical events, and the need to give characters the agency to move freely within the fictional story to satisfy the plot and theme.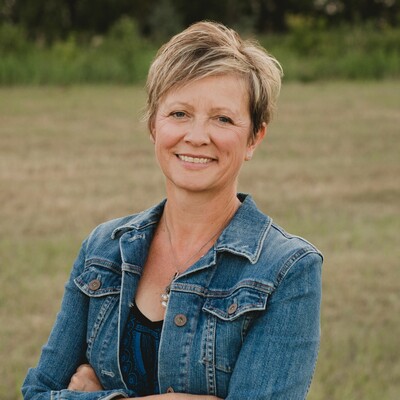 Anne Lazurko is the author of two novels, What Is Written on the Tongue, shortlisted for the 2022 Glengarry Book Award and Dollybird which received the Willa Award for historical fiction and was shortlisted for a Saskatchewan Book Award. Her short fiction and poetry are published in literary magazines and anthologies, and Anne is an active editor, teacher and mentor in the prairie writing community. A graduate of Humber Creative Writing Program, she also holds a Political Science degree from the U of S. An award-winning agricultural journalist, Anne writes from her farm near Weyburn, SK.
---
Funding provided by:



In proud partnership with: