Do you need a little time and space away from the pressures of everyday life to focus on your writing? Join us for our annual Facilitated Retreat; this retreat is perfect for beginner or emerging writers who have never been to a SWG retreat and would like to dive deeply into their writing for a few days.

We are hosting our annual Facilitated Retreat from November 11-14, 2021 at St. Peter's Abbey in Muenster, Saskatchewan. At the SWG Facilitated Retreat, our Writer-In-Residence will give an introductory talk on an aspect of writing, provide one hour of one-on-one discussion and feedback on your writing and/or answers to your writing-related questions, and participate in an informal discussion at mealtimes with the other participants. Retreatants will also enjoy undisturbed writing time, provided meals, the inspiration of St. Peter's Abbey and a reading of each others' work on November 13. The facilitated retreat is designed as a time for you to focus on the writing you would like to do and to gain encouragement and motivation by interacting with the Writer-In-Residence and your fellow participants.
View St. Peter's Abbey facilities here.
The cost is $325 per person and includes a private room with a bathroom and all meals, as well as access to the Writer-In-Residence as described above.
Please note that the SWG and St. Peter's Abbey are working hard to provide a safe and enjoyable Facilitated Retreat. This retreat will be held in Lower Severin Hall, which has private rooms and bathrooms for each retreatant, as well as communal space large enough to accommodate social distancing. All applicants must be prepared to follow any Covid-19 protocols in place, which may include a requirement of double vaccinations. We encourage participants to provide their own transportation to and from the retreat.
To apply, applicants 19 years and older should submit 10 pages of writing they would like to have evaluated by the Writer-in-Residence, a letter describing their writing experience and why they want to attend the SWG Facilitated Retreat and a completed application form. Please see our full application guidelines before submitting.
Application deadline is October 13, 2021 (midnight).
Preference will be given to SWG members who have not published a book and who have never attended any of the SWG retreats. This facilitated retreat is primarily a retreat for beginning and emerging writers and priority will be given to these writers. However, if there is space available, we will consider applications from established writers and non-SK residents. A maximum of ten participants will be accepted.
Payment is due upon acceptance to the Facilitated Retreat. A non-refundable late fee of $35 will apply to all applications received after the application deadline.
Please contact Program Manager Yolanda Hansen at programs@skwriter.com or 306-791-7743 with any questions.

---

Katherine Lawrence will be the Writer in Residence for the Nov 2021 Facilitated Retreat.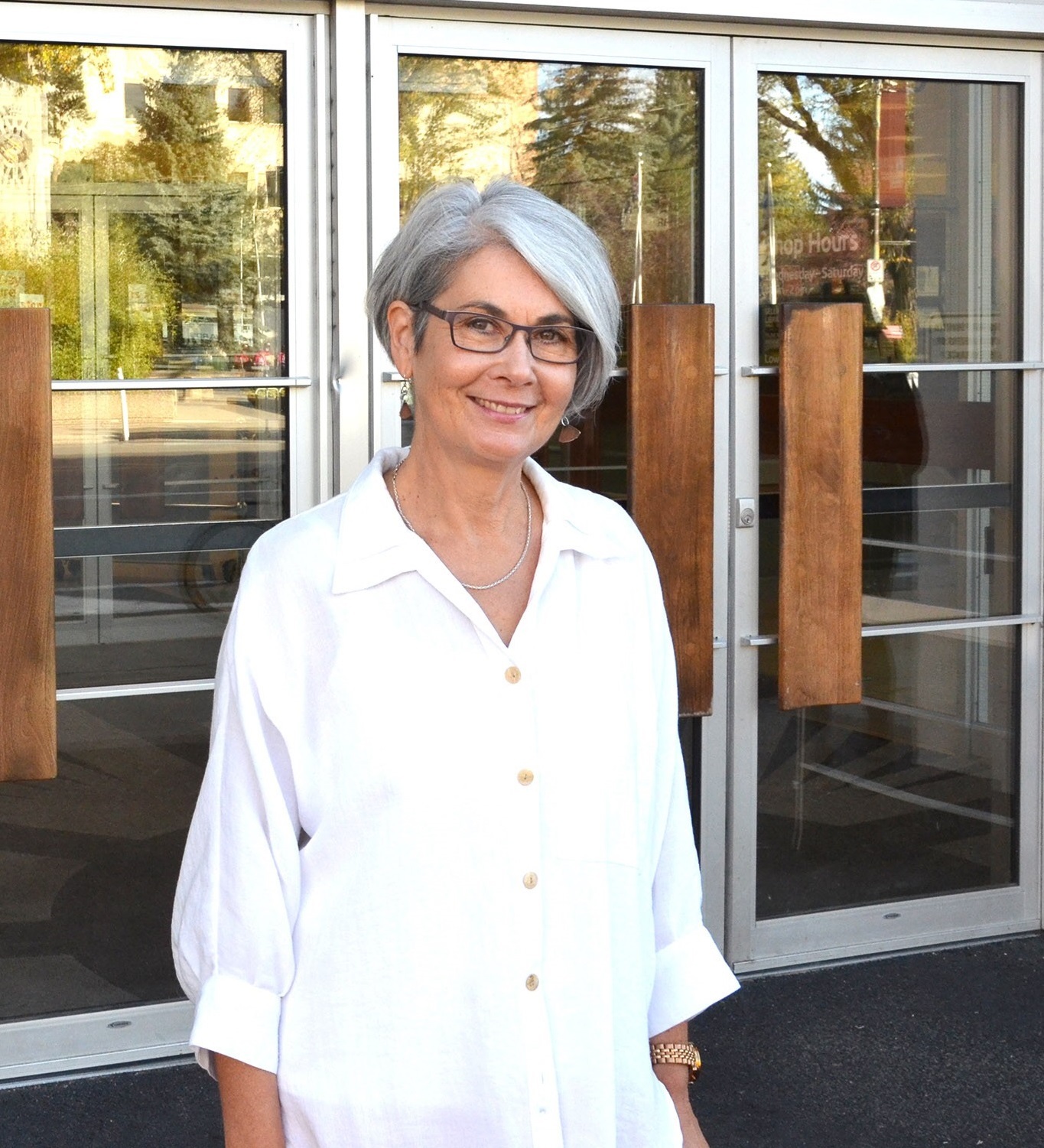 Katherine Lawrence is the author of four collections of poetry, including Never Mind (winner of the John V. Hicks Long Manuscript Award and nominated for Saskatchewan Book of the Year). She has also written a young adult novel in verse: Stay (winner of the North American Moonbeam Award for children's poetry). A new collection of poetry, Black Umbrella, is forthcoming with Turnstone Press.
Katherine's work has appeared in Best Canadian Poetry, The Windsor Review, Prairie Fire, Hamilton Arts & Letters, CV2, and Grain, among others. A recent piece was longlisted for the 2020 CBC Poetry Award. She holds an MFA in Writing from the University of Saskatchewan (2017) and is a former writer in residence with Saskatoon Public Library. www.katherinelawrence.net
Reaching for the Unknown – a craft talk on Thursday, Nov 11
Writers are crafters, makers, people who reach for the unknown by way of language. We produce something that previously did not exist. How does this happen? What is the impulse? What skills are required? Are there steps to follow? Is there a process? What does it mean to get out of our own way?
The facilitated retreat will begin with a craft talk titled "Reaching for the Unknown." Participants will enjoy a rich, supportive weekend of group discussion, writing time, and one-to-one feedback. A wrap-up session will consider the writer's courage.
---

Funding provided by: