Please join Carol GoldenEagle as she chats with Maria Campbell & Louise Halfe about their upcoming and soon to be published books! We will enjoy a sneak peek of reading selections from their upcoming books!
Maria Campbell – selection to be read is titled "Nohkom and the Mrs"
Louise Halfe – selection to be read is titled "Awasis, Kinky and Disheveled"
Register in advance for this webinar:
https://us02web.zoom.us/webinar/register/WN_om5PENHaSHKs-cdUFdSayQ
After registering, you will receive a confirmation email containing information about joining the webinar. Please note that this event will not be recorded; it is only available as a live event.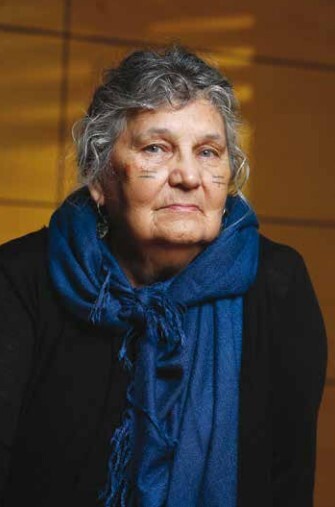 Writer, filmmaker, and playwright Maria Campbell has published seven books, including Halfbreed, which was first published in 1973 and was recently republished to include pages that were pulled (by the publisher) from the '73 edition. She is currently working on a new play with Yvette Nolan, Marilyn Poitras, and Cheryl Troupe. This play just performed a public reading in Toronto to a sold-out audience. It will open in Saskatoon in 2020. Maria is the Cultural Advisor at the College of Law/University of Saskatchewan where she also teaches a class on Indigenous Legal Traditions. She has received numerous honours and awards, among them the Gabriel Dumont Order of Merit; a three-year Trudeau Fellowship at the University of Ottawa; and six Honourary Doctorates. She is an officer of the Order of Canada.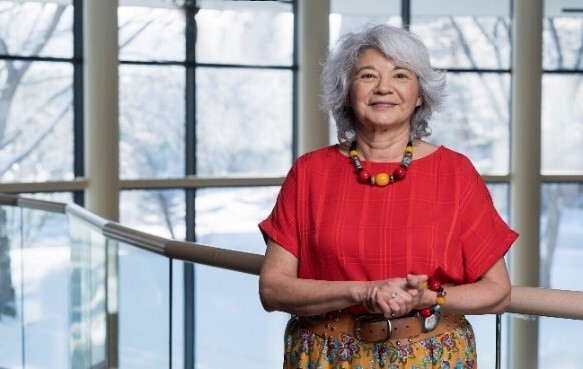 Louise Bernice Halfe – Sky Dancer was raised on Saddle Lake Reserve and attended Blue Quills Residential School. Louise is married and has two adult children and three grandsons. She graduated with a Bachelor of social work from the University of Regina. She also completed two years of Nechi Training in St. Albert's Nechi Institute where she also facilitated the program. She served as Saskatchewan's Poet Laureate for two years and has travelled extensively. She has served as a "keynote speaker" at numerous conferences. Her books, Bear Bones and Feathers, Blue Marrow, The Crooked Good, and Burning In This Midnight Dream published by Coteau Publishers have all received numerous accolades and awards. Louise was awarded an honorary degree from Wilfred Laurier University and the University of Saskatchewan.
Hosted by: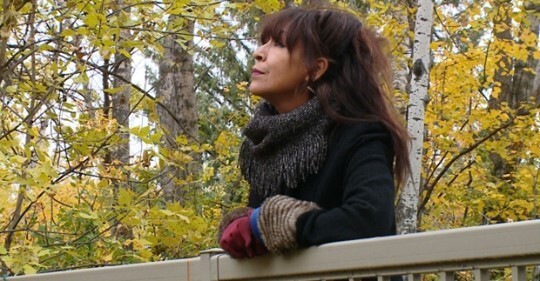 Carol Rose GoldenEagle is a Saskatchewan Author of the award-winning novel Bearskin Diary. It was chosen as the national Aboriginal Literature Title for 2017. It was also shortlisted for 3 Saskatchewan Book Awards. The French language translation of this novel, entitled Peau D'ours won a Saskatchewan Book Award in 2019.
Her first book of poetry – entitled Hiraeth was shortlisted for a Saskatchewan Book Award in 2019. Her second novel – Bone Black– was released in fall 2019.
---
Funding provided by:



In proud partnership with: