If this workshop is sold out, please email swgevents@skwriter.com to be placed on the waitlist.
Please make sure you are logged in as a member to ensure that you do not have to pay for the workshop.
If you are not a member of the Guild, please email info@skwriter.com to register as payments currently are not available.
It's a basic tool in a writer's toolbox, whether to deepen a wandering point-of-view, strengthen a sagging plot, draw atmosphere into a bland setting – or just cure temporary writer's block. What is it? Research. Join Marie Powell and explore the art of mining for details through examples, discussion, and hands-on exercises that prove useful across genres.
Marie Powell has been castle-hopping across northern Wales, escorted by armed guards through the Che Guevara memorial, and trapped by an elephant at Buckingham Palace (with the pictures to prove it!) -- all in the name of research. Marie is the author of more than 40 traditionally published children's books. In 2020, she launched two young adult historical fantasy novels set in 1282-83 Wales, Last of the Gifted: Spirit Sight and Water Sight (Participation made possible through Creative Saskatchewan's Book Publishing Production Grant Program.)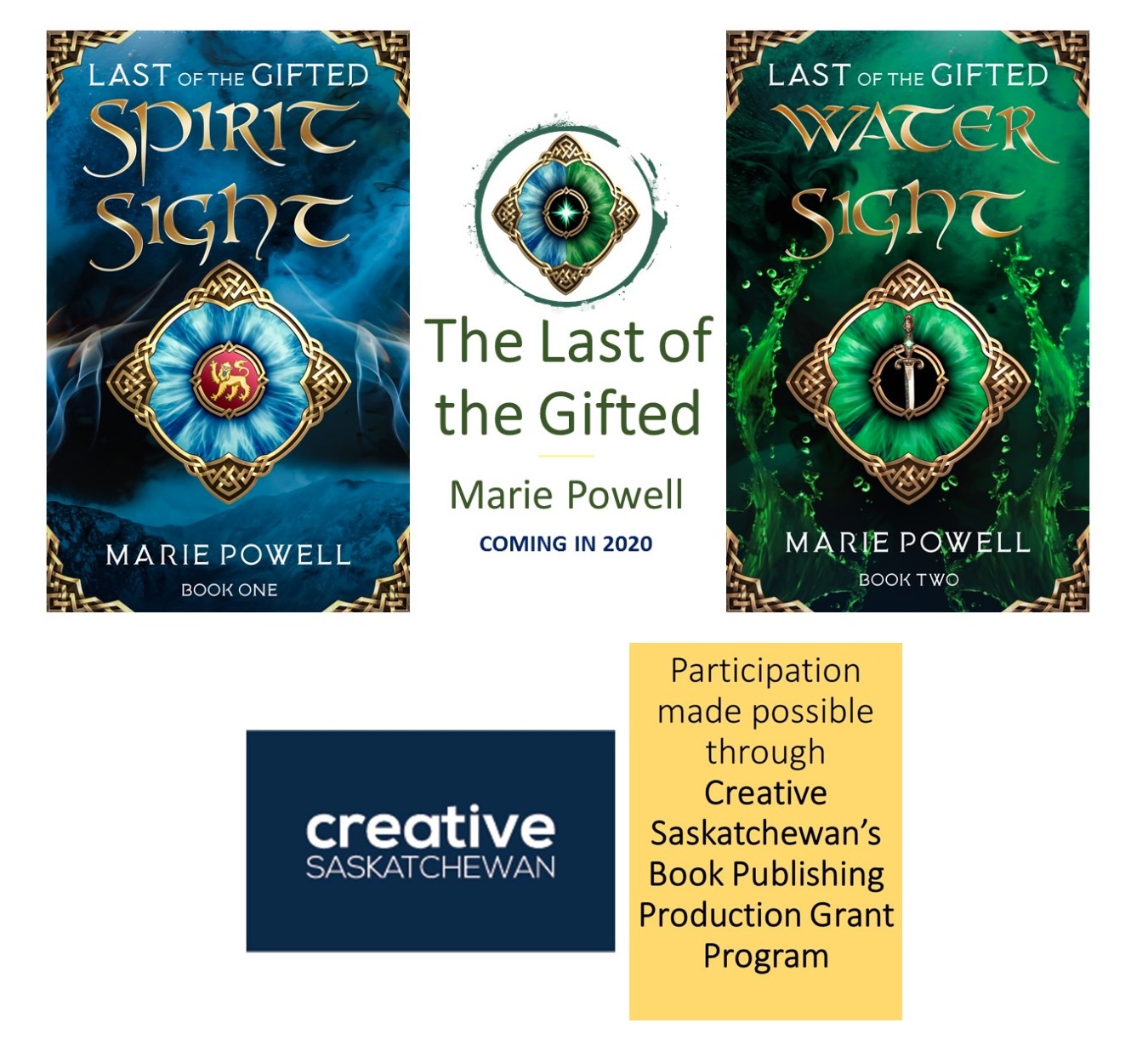 Her award-winning short stories and poetry appear in such literary magazines as Sunlight Press, subTerrain, and Room. She holds a Master of Fine Arts (MFA) in Creative Writing from the University of British Columbia, and a Bachelor of Journalism and Communications, among other degrees. Marie lives on Treaty 4 land in Regina, Saskatchewan, and gives popular writing workshops across the region. Find her at mariepowell.ca
---
Funding provided by: