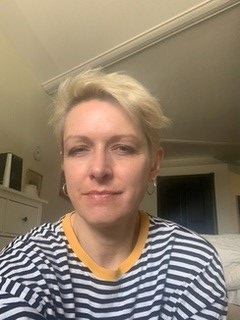 Congratulations Carla Barkman for winning the inaugural Guild Prize in flash fiction with her story "Four Children!"
About Barkman's piece, our judge Nicole Haldoupis said, "The author of "Four Children" has crafted a piece that incorporates several key elements of a good flash story—brevity, a strong image to anchor the piece, and a twist at the end—and explores the theme of "ancestors" in a unique and vivid way. The depth of character reverberates off the page through Audrey and the narrator, as well as through the sparse, carefully chosen repetition, and as a reader, you know that there's a lot more to these characters and their lives beyond the words on the page—you can feel the story behind the story. That, to me, makes for strong flash fiction."
Honourable Mention goes to Elizabeth Gardiner for her story "Tea with Moshom."
Thank you to everyone who submitted! Read Barkman's story in the 2022 Fall issue of Freelance, out in early October! And keep your eye out for the call for the Guild Prize in Poetry coming soon!