Jenn Ashton
People Like Frank and other Stories from the Edge of Normal
Tidewater Press, Publication Date: October 2020
In the tradition of The Curious Incident of the Dog in the Night-time, Room and If I Fall, If I Die, this uplifting collection explores the world through the eyes of protagonists whose perspectives are informed by their unique circumstances. Some are struggling with physical challenges while others seek to overcome psychological barriers. Far from being defined by their limitations, these characters revel in achievements others take for granted and find wonder in unexpected places. By celebrating the private triumphs of people who are all too often dismissed, Ashton reminds us all of our own humanity.
---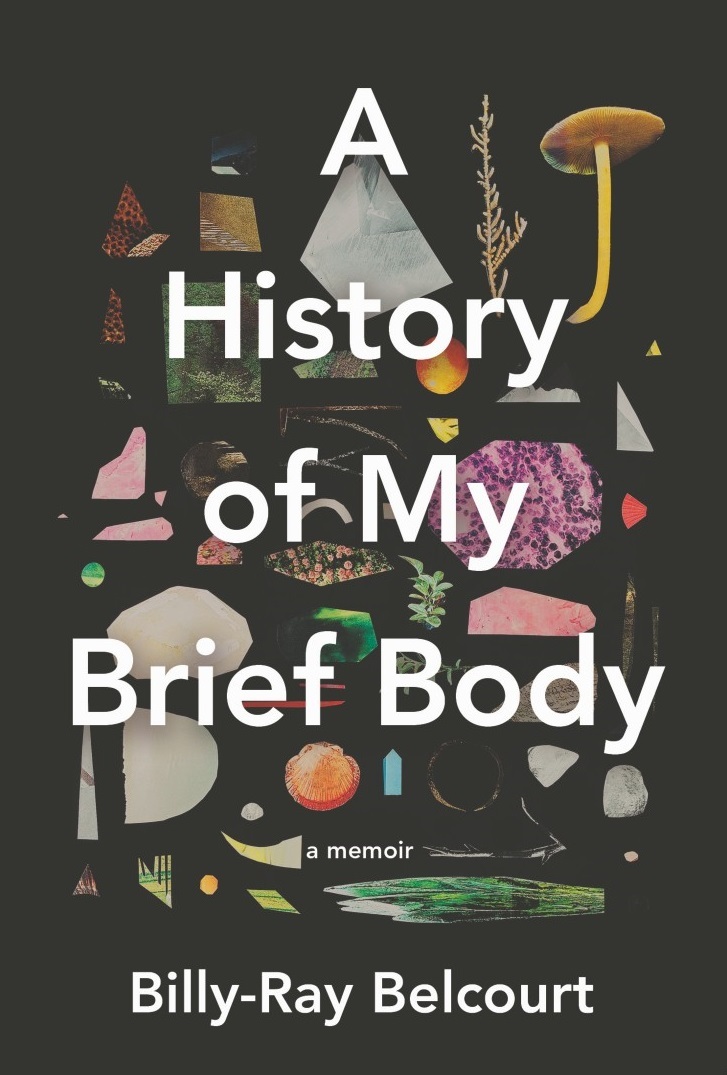 Billy-Ray Belcourt
A History of My Brief Body
Penguin Canada, Publication Date: August 25, 2020
"In sharp pieces infused with a yearning for decolonized love and freedom, Belcourt… ably balances poetic, philosophical, and political insights throughout this unique book... An urgently needed, unyielding book of theoretical and intimate strength." - Kirkus, STARRED REVIEW
---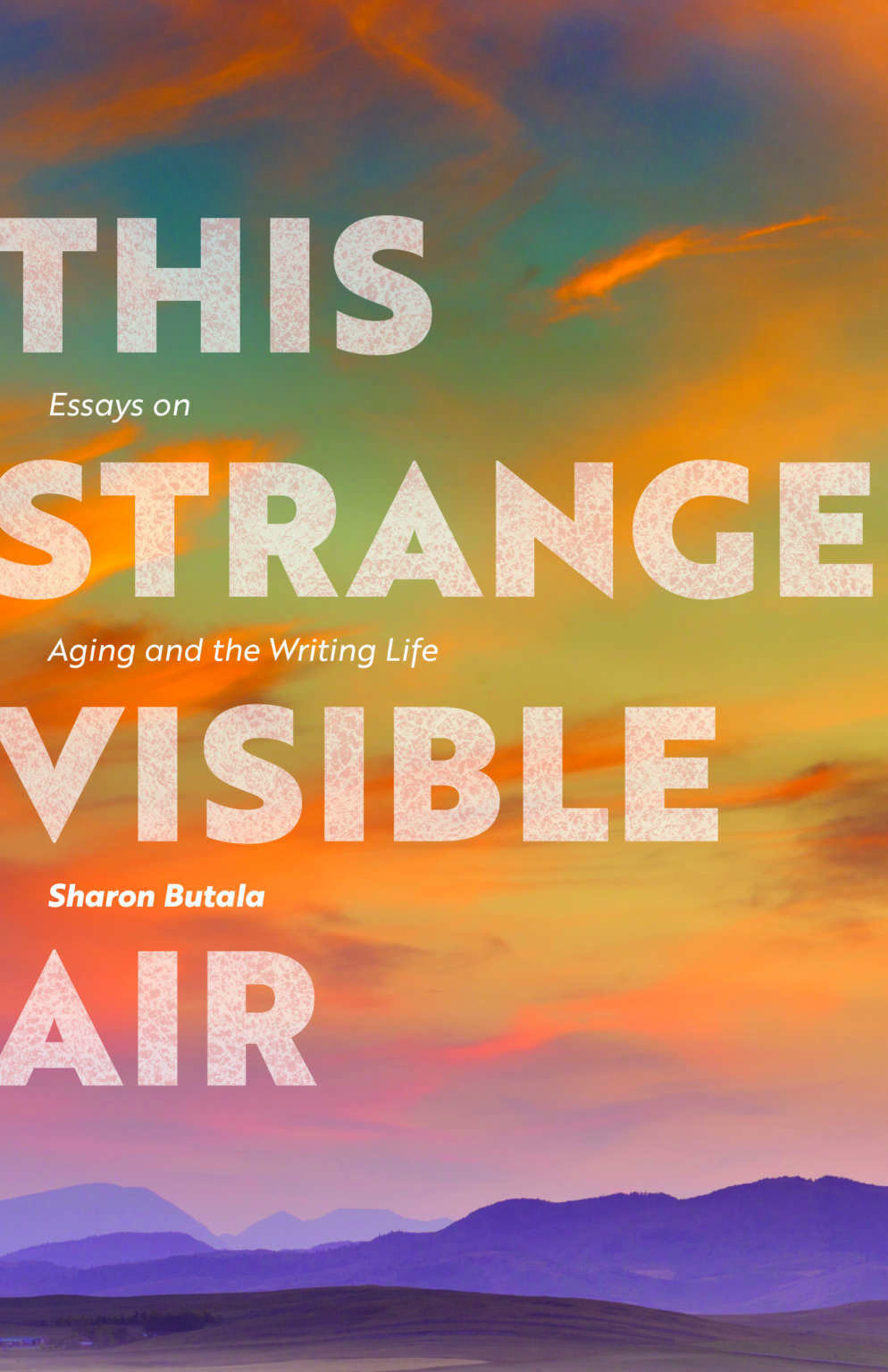 Sharon Butala
This Strange Visible Air
Freehand Books, Publication Date: September 13, 2021
In this incisive collection, Sharon Butala reflects on the ways her life has changed as she's grown old. She knows that society fails the elderly massively, and so she tackles ageism and loneliness, friendship and companionship. She writes with pointed wit and acerbic humour about dinner parties and health challenges and forgetfulness and complicated family relationships and the pandemic — and lettuce. And she tells her story with the tremendous skill and beauty of a writer who has masterfully honed her craft over the course of her storied four-decade career.
---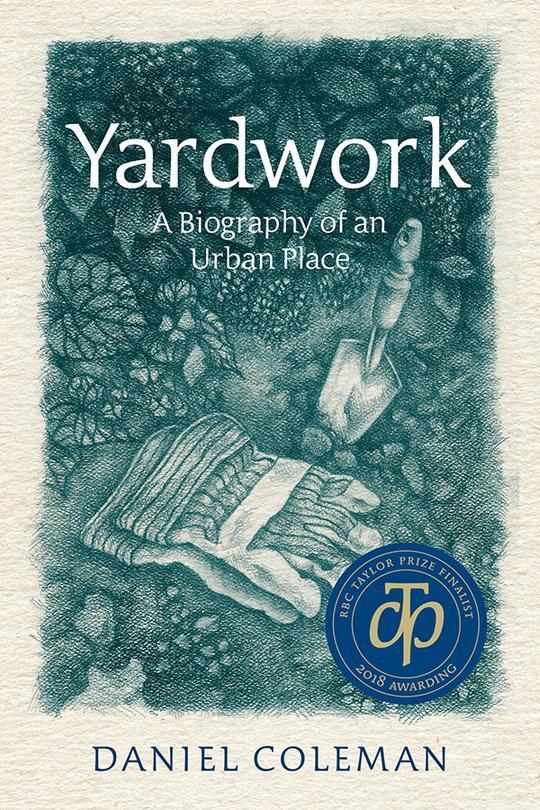 Daniel Coleman
Yardwork: A Biography of an Urban Place
Wolsak and Wynn, Publication Date: May 2017
In this exploration of his garden – which Coleman deftly situates in the complicated history of Cootes Paradise, off of Hamilton Harbour – the author pays close attention to his small plot of land sheltered by the Niagara Escarpment. Coleman chronicles enchanting omnivorous deer, the secret life of water and the ongoing tension between human needs and the environment. These, along with his careful attention to the perspectives and history of the Six Nations, create a beguiling portrait of a beloved space.
---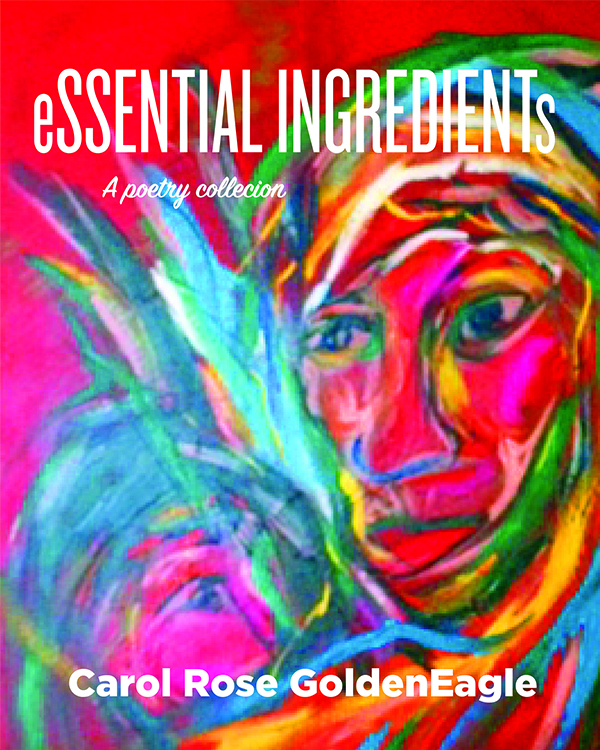 Carol GoldeanEagle
Essential Ingredients - A Poetry Collection
Inanna Publications, Publication Date: November 2021
In her new collection of poetry, Essential Ingredients, Carol Rose GoldenEagle recalls when Creator's blessings have truly been bestowed in a parent's shared life with their children. Poems examine hardship and struggle, triumph of spirit and joy, and serve as a reminder to all parents that childhood is fleeting. This beautiful volume is a celebration of parenthood, in the form of love letters to the poet's children. It is ultimately a tribute to the memories of those many magic moments which define love, purpose, and pride.
---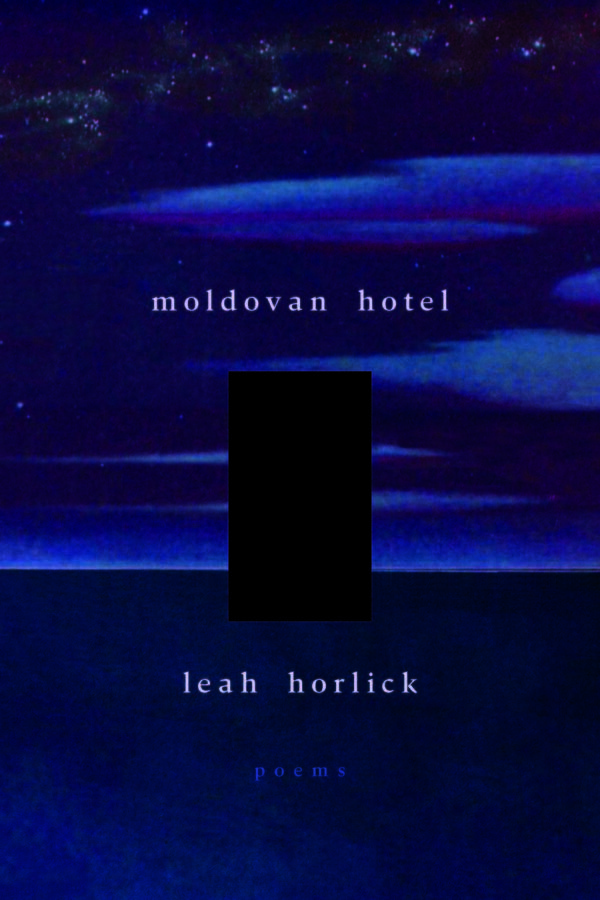 Leah Horlick
Moldovan Hotel
Brick Books, Publication Date: 2021
"Every poem in Moldovan Hotel is a room thick with ghosts. Here, Horlick takes the language of the past—used to dehumanize and unmoor—and crystalizes it around revelation after revelation. A graceful, striking collection." — Carmen Maria Machado

---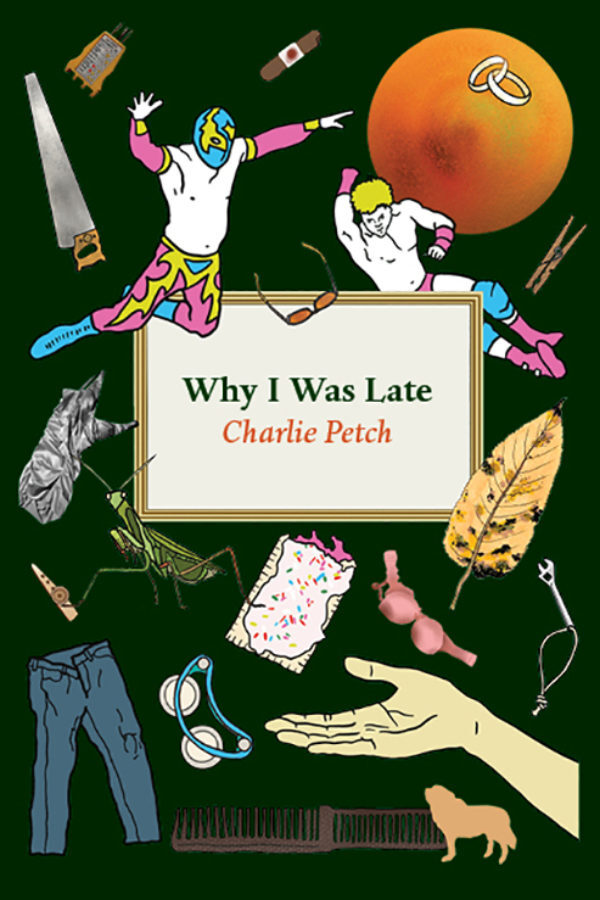 Charlie Petch
Why I Was Late
Brick Books, Release date: Sep 1, 2021
Why I Was Late fuses text with performance, brings a transmasculine wisdom, humour, and experience to bear upon tailgates, spaceships, and wrestling rings. Fierce, tender, convention re-inventing—Petch works hard. And whether it's as a film union lighting technician, a hospital bed allocator, a Toronto hot dog vendor, or a performer/player of the musical saw, the work is survival. Heroes are found in unexpected places, elevated by both large and small gestures of kindness, accountability and acceptance. No subject—grief, disability, kink, sexuality, gender politics, violence—is off limits.
---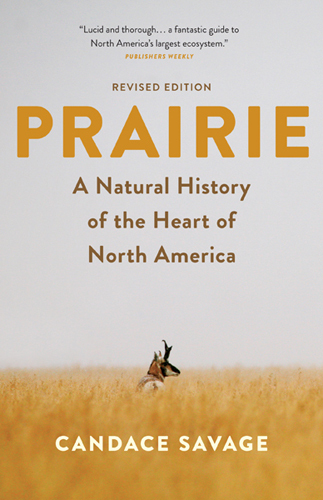 Candace Savage
Prairie a Natural History of the Heart of North America
Greystone Books, Publication Date: April 14, 2020
This revised edition of Prairie features a new preface along with updated research on the effects of climate change on an increasingly vulnerable landscape. Illustrated with elegant black-and-white line drawings and maps, this award-winning tome continues to be a highly readable guide to understanding the ecology, geological history, biodiversity, and resilience of the prairies.
---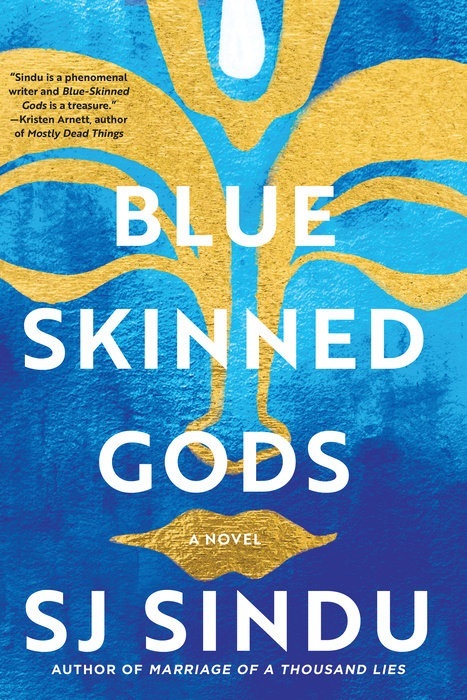 SJ Sindu
Blue-Skinned Gods
Soho Press, Release date: November 2, 2021
Description: Traveling from the ashrams of India to the underground rock scene of New York City, Blue-Skinned Gods explores ethnic, gender, and sexual identities, and examines the need for belief in a fractured world.

---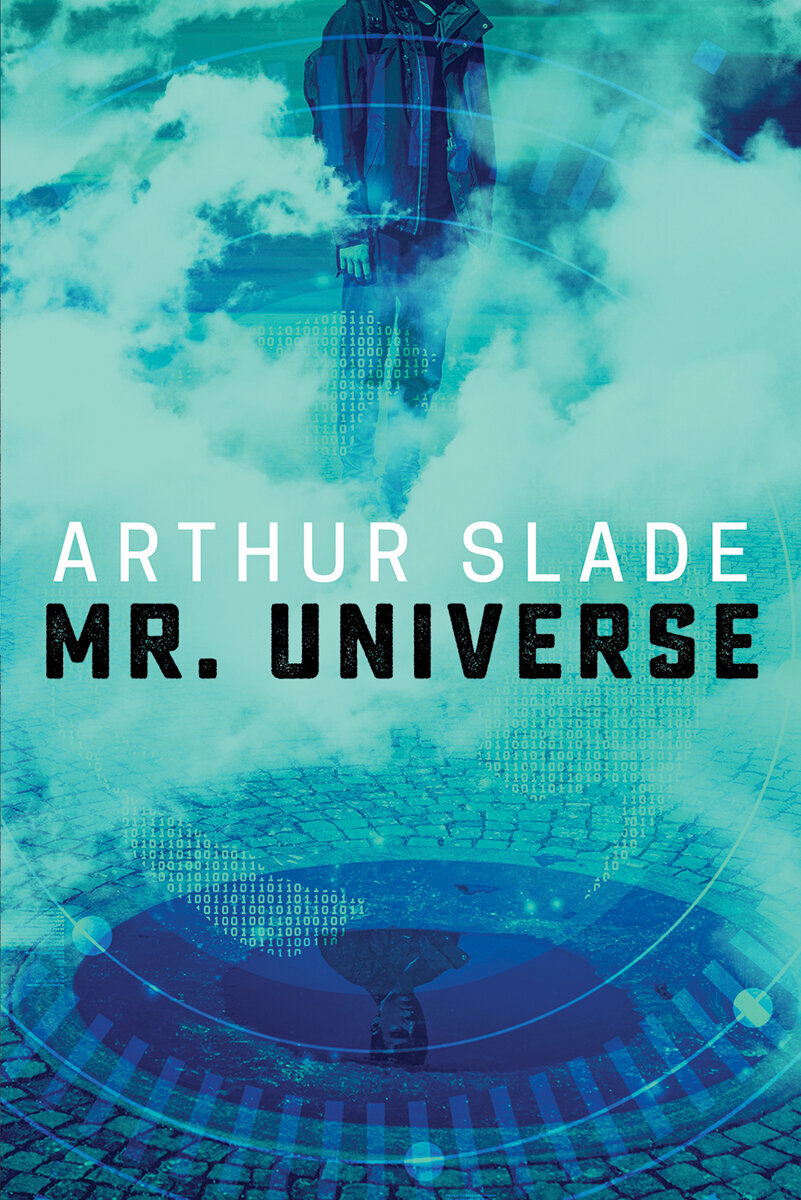 Arthur Slade
Mr. Universe
Orca Book Publishers, Publication Date: January, 1, 2019
Seventeen-year-old Michael goes to visit his eccentric mad-scientist uncle who, busy working on yet another time-travel experiment in his cluttered lab, barely notices him. He keeps muttering things like "quantum multiverse transporter" and Michael has to entertain himself. Which is how Michael accidentally ends up in an alternate universe. Everything looks remarkably similar to his own world but with a few key differences, like lizard men dressed in
---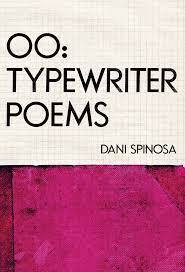 Dani Spinosa
OO: Typewriter Poems
Invisible Publishing, Publication Date: April 1, 2020
"This collection is both Spinosa's personal study in the history of visual and concrete poetry as well as a collection of original works… She's clearly done her research, and if one were even to put together an anthology of or essay on the history of concrete and visual poetries, this would be the list of names included. Or, given Spinosa's deliberate inclusion of these multiple women practitioners, this is the list of names that should be included; and hopefully, in part through Spinosa's work, a list of names that will no longer be overlooked." - Rob McLennan
---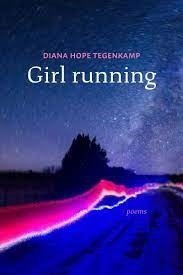 Diana Hope Tegenkamp
Girl Running
Thistledown Press, Release Date: September 30, 2021
In Girl running, we find solace and outrage, grief and tenderness, bewilderment and beauty, all "entangled in hope and dreaming." The poet's love of the natural world is both earthy and adamantine, and her passion for literature and art is just as rich a source for her questioning eye. On the edge of Saskatoon, a woman opens a car door and flees. A child runs away from residential school after a beating. A Métis man's ghost gallops on a ghost horse across the prairies.
---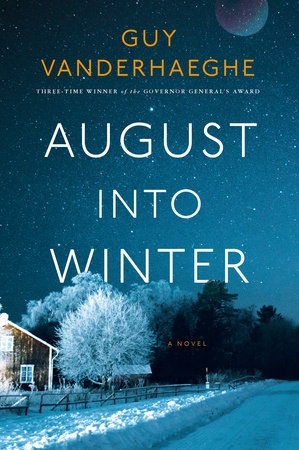 Guy Vanderhaeghe
August into Winter
Penguin Random House Canada, Publication Date: September 14, 2021
August Into Winter is an epic story of crime and retribution, of war and its long shadow, and of the redemptive possibilities of love.