Small Talks is a series organized for our conference that features Canadian writers of different genres discussing various elements of writing. Each talk offers a quick dive into an aspect of the craft of writing, and will include audience Q&A.
Small Talks will be recorded and are available to re-watch for thirty days to registered non-SWG member participants, and 90 days for registered SWG members. Registered conference goers will receive an electronic workbook of writing exercises or prompts provided by our presenters to help viewers practice their skills and think more about the topic presented.
Learn quickly. Think deeply. Write prolifically. 
Please see our registration page to sign up for the Small Talks Series.
"Place-Based Non-Fiction" with Daniel Coleman
Monday October 18 from 12:00-1:00 pm
Hosted by Candace Savage
A common device of literary non-fiction tries to create compelling scenes from lived experience that readers will find compelling and memorable. Another way to say this is that literary non-fiction trusts the physical details of present and remembered places or sites to be revealing and powerful for readers who may never have visited these places. This Small Talk will focus on place as a palimpsest of geological, environmental, and human stories. It will consider how writing can be an exercise in attending to place and its multiple layers of story--and that this form of attention is increasingly urgent if we are to find ways to live in sync with rather than in conflict with the places where we live.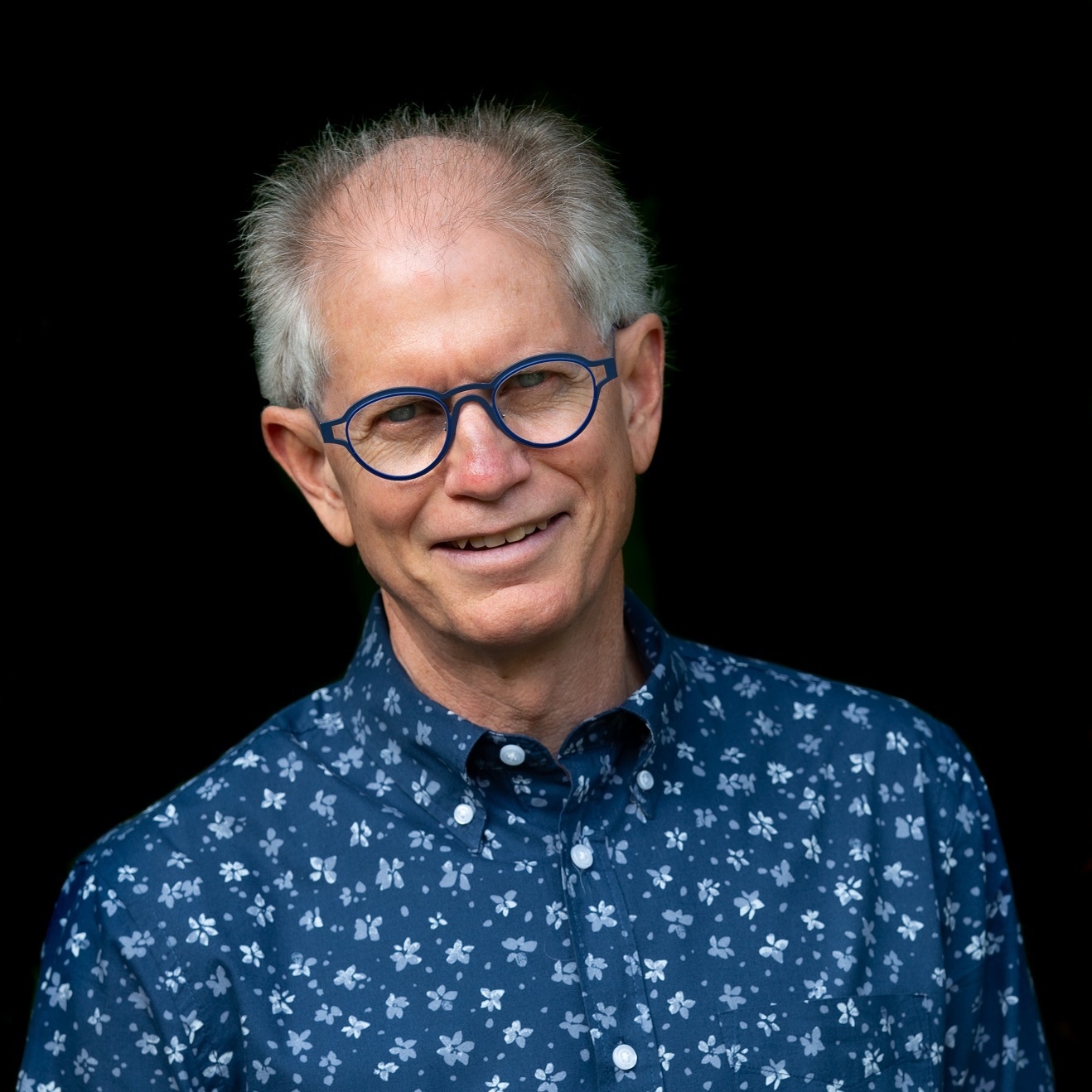 Daniel Coleman has long been fascinated by the poetic power of narrative arts to generate a sense of place and community, critical social engagement and mindfulness, and especially wonder. Although he has committed considerable effort to learning in and from the natural world, he is still a bookish person who loves the learning that is essential to writing. His publications include Masculine Migrations (1998), The Scent of Eucalyptus (2003), White Civility (2006; winner of the Raymond Klibansky prize), In Bed With the Word (2009), and Yardwork: A Biography of an Urban Place (2018, shortlisted for the RBC Taylor Prize).
"Strength in Words" with Charlie Petch
Tuesday October 19 from 12:00-1:00 pm
Hosted by Danielle Richardson
Charlie will take you through some of the history of spoken word and how it has become a vehicle for resistance and authentic living. He will discuss performance skills and share tips and tricks for any public performance.
"I was born with a severe lateral lisp and was a little transmasc kid who was always told how I looked and sounded were wrong. So many of us are told to be quieter, because of what we say, or how we say it. Resisting that, speaking up, is resistance. Unabashedly speaking our minds is how we change the world."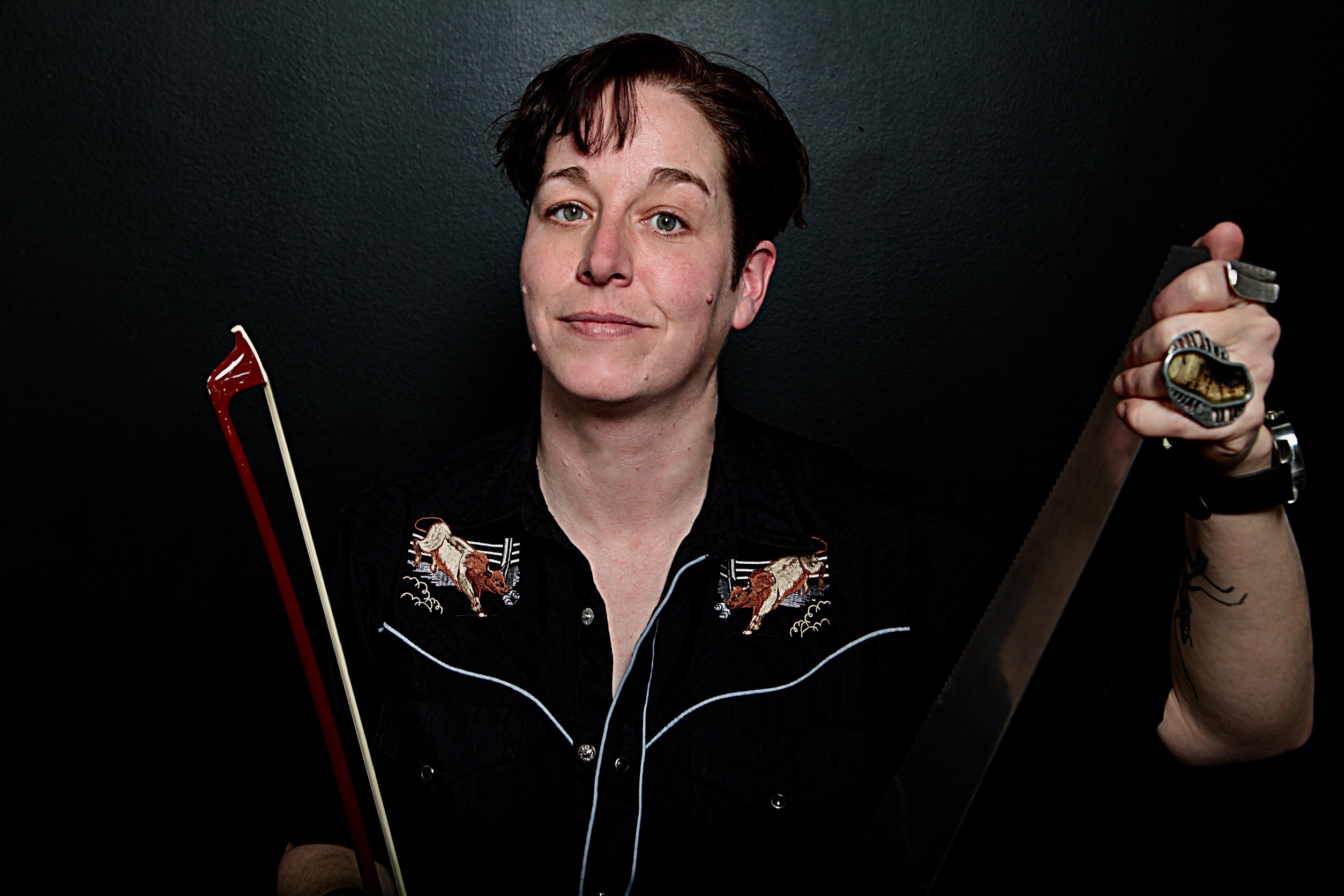 Charlie Petch (they/them, he/him) is a disabled/queer/transmasculine multidisciplinary artist who resides in Tkaronto/Toronto. A poet, playwright, librettist, musician, lighting designer, and host, Petch was the 2017 Poet of Honour for SpeakNorth national festival, winner of the Golden Beret lifetime achievement in spoken word with The League of Canadian Poets (2020), and founder of Hot Damn it's a Queer Slam. charliecpetch.com/
"Manipulating Time in Prose" with SJ Sindu
Wednesday October 20 from 12:00-1:00 pm
Hosted by Iryn Tushabe
In this interactive lecture, we will explore how time and chronology function in narrative prose, and how time can be manipulated through order, stretching, and condensing, to manipulate tone, characterization, plot, focus, energy, and more.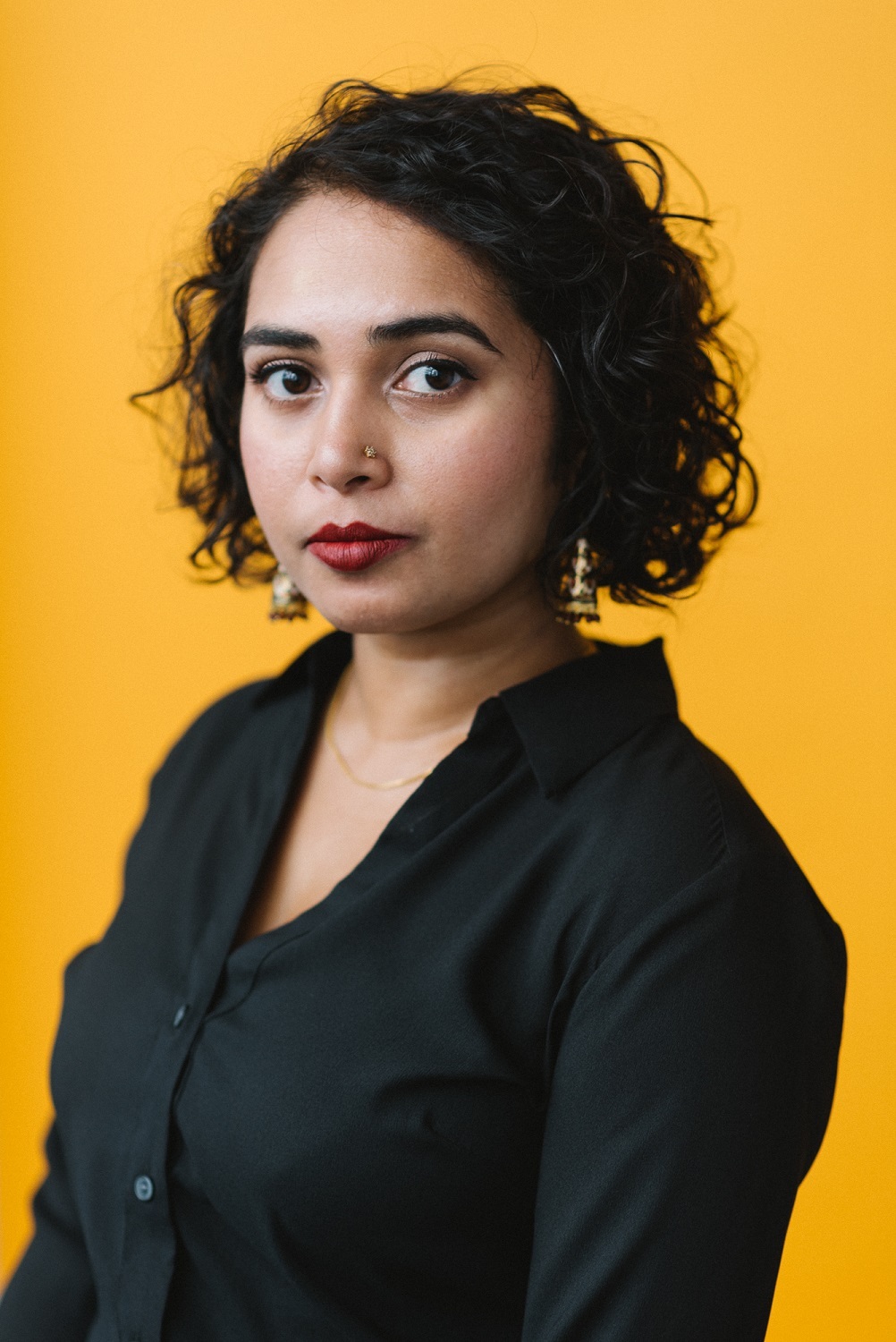 SJ Sindu is a Tamil diaspora author of two literary novels, two hybrid chapbooks, and two forthcoming graphic novels. Her first novel, Marriage of a Thousand Lies, won the Publishing Triangle Edmund White Award and her second novel, Blue-Skinned Gods, will be published in November 2021. A 2013 Lambda Literary Fellow, Sindu holds a PhD in English and Creative Writing from Florida State University. Sindu teaches at the University of Toronto Scarborough. sjsindu.com/
"Digital Poems, Digital Pictures" with Dani Spinosa
Thursday October 21 from 12:00-1:00 pm
Hosted by Diana Hope Tegenkamp
This talk will focus on using images to create visual poetry. Using the many digital tools at our disposal, we will create visual poetry that expands language's meaning-making potentials and opens up what we might think counts as a "poem." This craft talk will begin by surveying the long history of visual poetry (including concrete poetry and other types of vispo) and digital poetry in general. We will then learn about, explore, and play with digital tools and some scanned/typed analogue materials provided by the instructor to create visual poems that push against the boundaries of genre and language.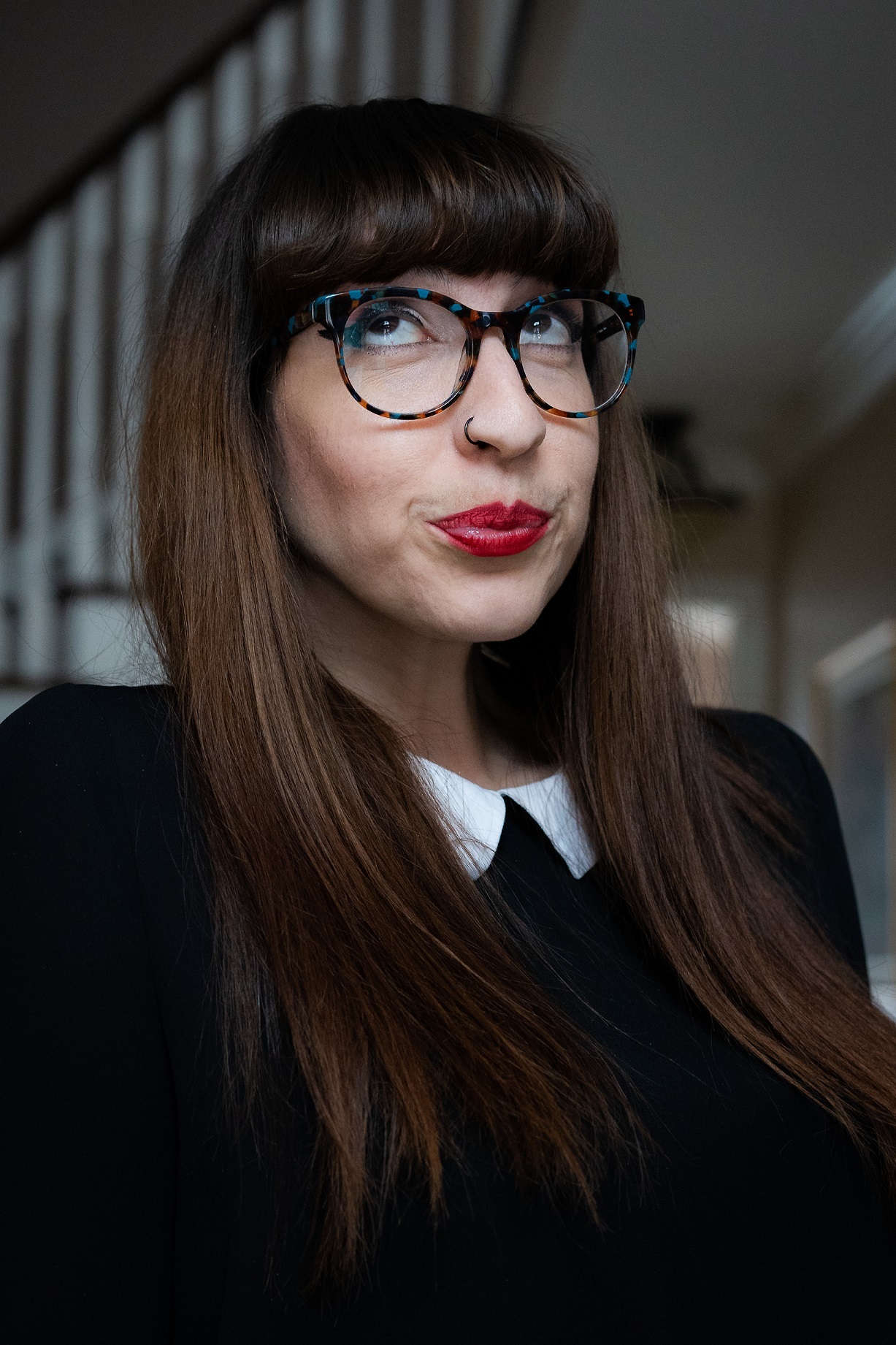 Dani Spinosa (she/her) is a poet of digital and print media, an on-again-off-again precarious professor, and the Managing Editor of the Electronic Literature Directory. She has published several chapbooks of poetry, several more peer-reviewed journal articles on poetry, one long scholarly book, and one pink poetry book. She can be found online at www.genericpronoun.com and in person in Tkaronto.
"The Short, Short Story: Encapsulating Perfection in Flash and Micro-Flash Formats" with Jenn Ashton
Friday October 22 from 12:00-1:00 pm
Host: Elena Bentley
Just how short can a story be? Delve into the intricacies of these two short story formats – flash and micro-flash fiction - with award-winning author Jenn Ashton, as she peels back the mystery of the short, short story genre.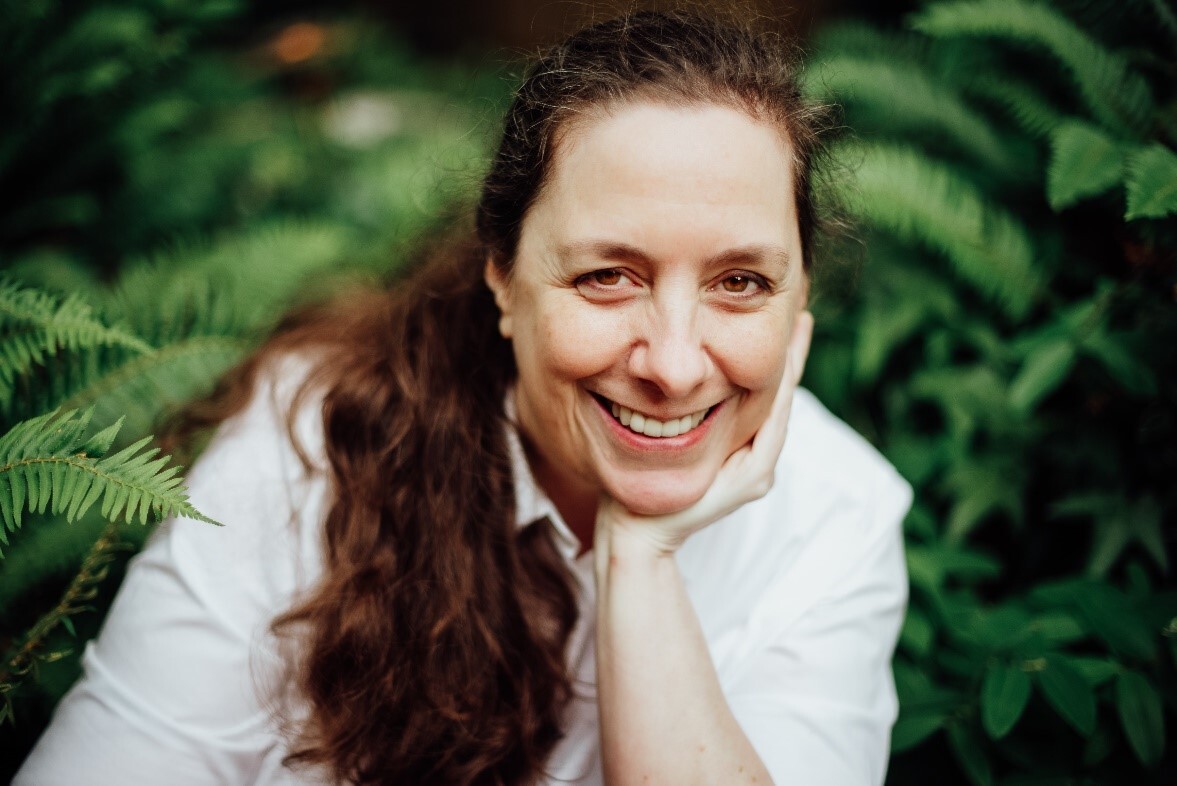 Jenn Ashton is an award-winning author and visual artist living in North Vancouver, B.C. She is the author of the prize-winning "Siamelaht" in British Columbia History in 2019 Her book of short stories People Like Frank and other stories from the edge of normal (Tidewater 2020) was shortlisted for the Indigenous Voices Award 2021. Jenn has also just completed a year as a Teaching Assistant in the Simon Fraser University's Writer's Studio and is now studying at the Harvard Graduate School of Education, Professional Education. Jenn is the current Writer in Residence at the BC History Magazine for the year 2021 and 2022. jenniferashton.ca/