The Saskatchewan Writers' Guild is excited to present our virtual 2021 Talking Fresh festival: Reimagine. How can writing spark the imagination? How can writers reimagine our reality, well-known stories or characters? How can we explore the familiar in unfamiliar ways?
This year's festival will be between March 2 – 7, 2021. All events will be held virtually via Zoom and free of charge. Events will be recorded and shared on the SWG's Youtube channel, and live text captioning is available in all events through otter.ai.
Our program includes the following exciting events; registration links are included in each section. Please note that all times noted are SK time (CST).
The recorded videos of our events for Talking Fresh are available until April 9, 2021, with the exception of Unearthing Poetry: A Writing Session with Jillian Christmas and "On Winning" Keynote address by Souvankham Thammavongsa, which are available until March 19, 2021.
March 2 - First Draft: Conversations on Writing with Brandon Wint and Brad Morden
Tuesday, March 2
12:15 pm – 1:00 pm
First Draft: Conversations on Writing is an online talk series that dives into themes that affect our writing lives. Writing helps us to understand things and to communicate these findings to our audience, even if our audience is ourselves. Sometimes we are driven by these themes, other times they're the things that hold us back – what we learn through the process can be revolutionary. The quest to be understood unifies all writers.
This event features a 15-minute talk presented by Brandon Wint on our Talking Fresh festival theme Reimagine. Following the talk is an interview conversation to dig deeper into the theme, hosted and moderated by Brad Morden.
The poetics of the re-imagined self: beauty and risk in aspirational poetry
Brandon Wint will take us on a personal exploration of the ways in which poetry has participated in his own re-imagining and honouring of himself. He will examine the gaps and the virtues that exist between the self he's imagined/situated in poems, and the self he perceives himself to be outside of his poems. He will complicate the "I" of his poetics, such that he can speak honestly about how poetry is functioning as a way of conjuring an ideal version of himself, or clarifying the self he is growing towards becoming.
Participants are welcome to submit questions in advance of the event to swgevents@skwriter.com.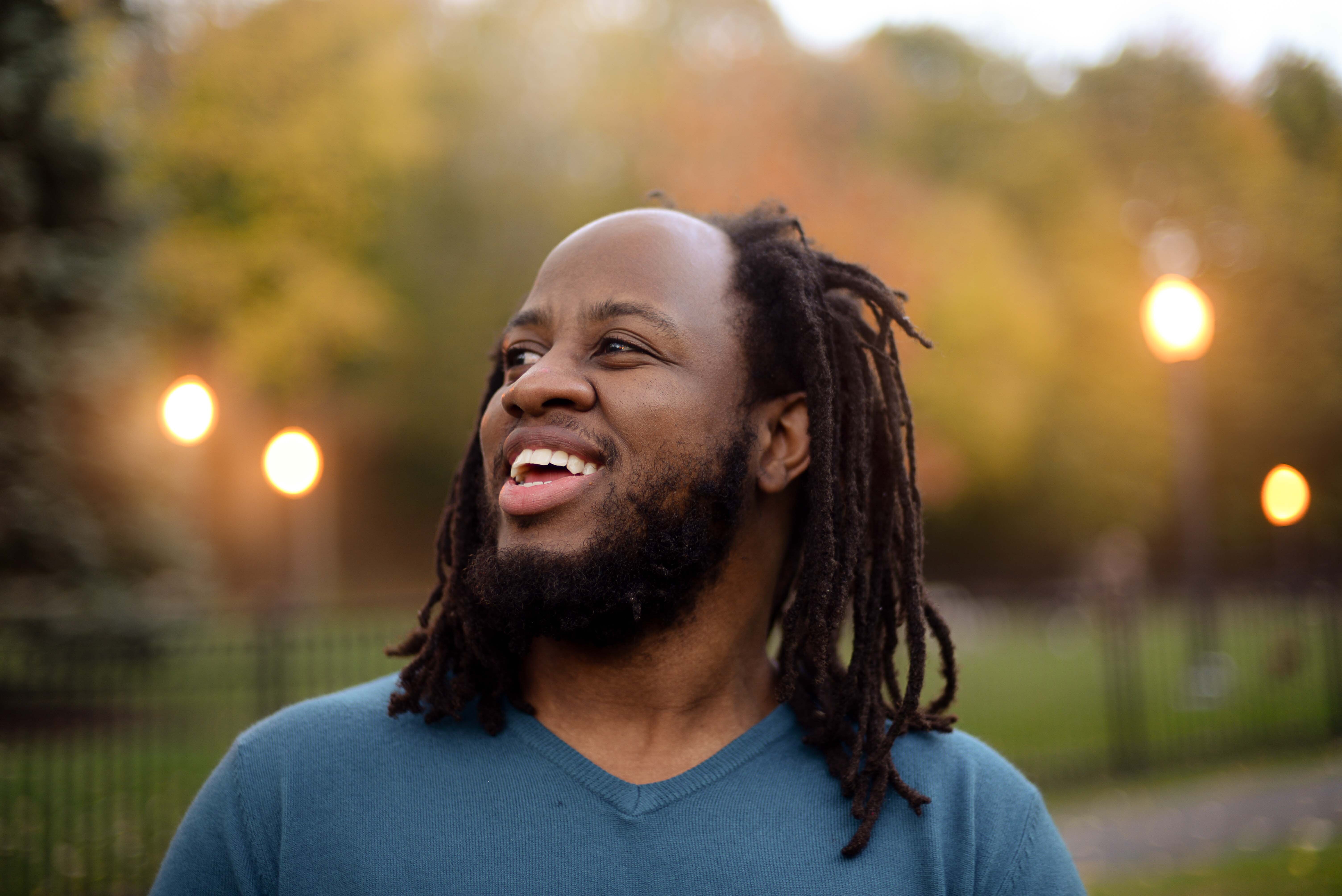 Brandon Wint is a poet, spoken word artist and multi-disciplinary collaborator based in western Canada. Brandon is trying to use his heart, artistry and mind to contribute to the broad re-imagining of the systems that govern the human word. He understands poetry and collaboration to be part of summoning the courage and sensitivity to make a revolutionary contribution. He is presently the artistic director of Tree Reading Series, and is the author of Divine Animal, a collection of poems that contemplate the complexities of Black experience as well as eco-grief related to climate change. https://www.brandonwint.com/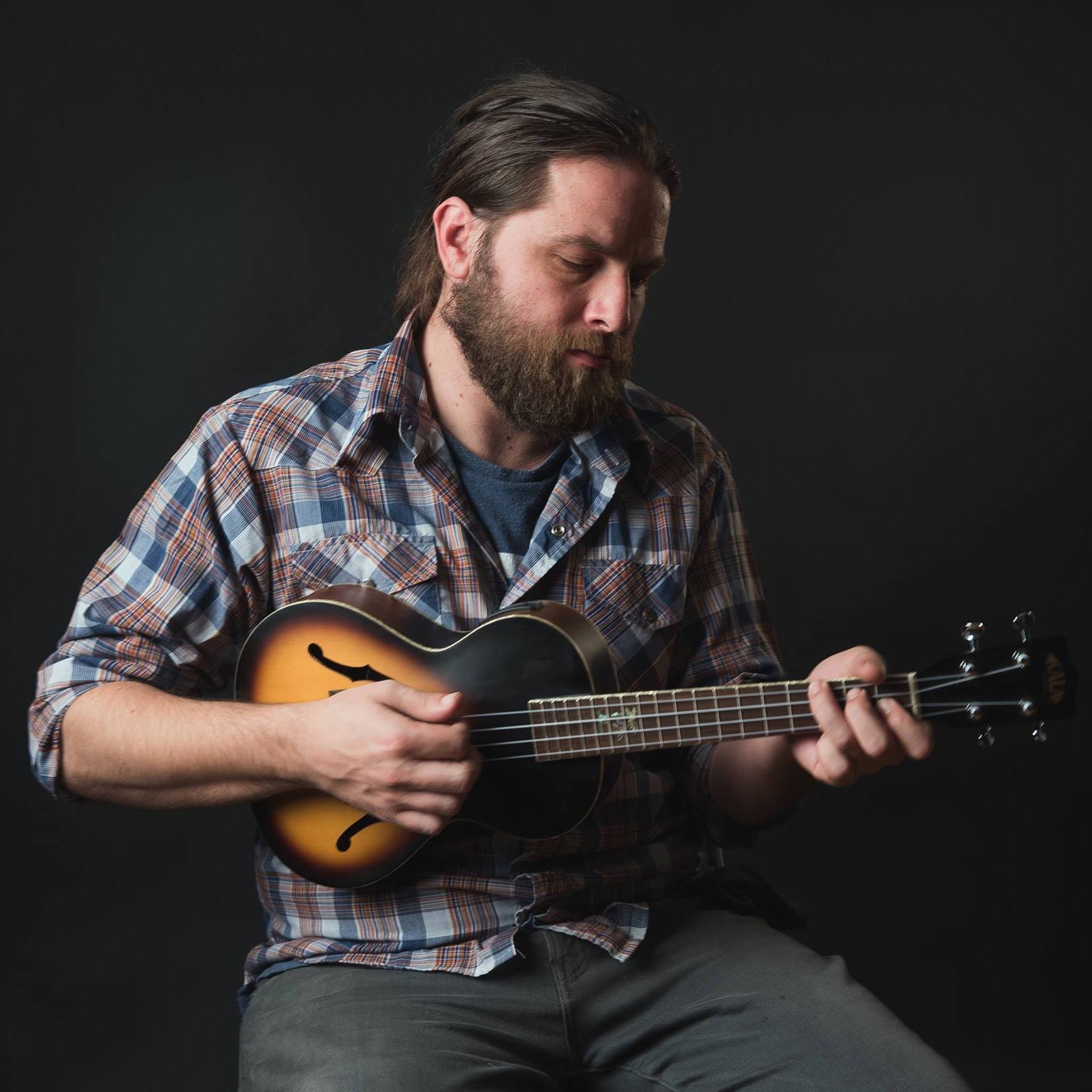 Hosted by Brad Morden, who is a ukulele playing poet and poetry organizer from Norfolk County, Ontario. He is one half of the folk-hop-poetry sensation Atomic Wednesday and the founder of Write Bloody North, Canada's only publishing house dedicated to supporting the work of spoken word artists. https://writebloodynorth.ca/
To view the recording of this event, please click here.
March 3 - Our New Heroes: Diversity in Canadian Young Adult Fiction panel discussion
Wednesday March 3
12:00 – 1:00 pm
Today's Young Adult (YA) fiction includes stories and characters who are increasingly diverse. Who are these new heroes, and the writers behind them? Why is it important to share these stories? Join Young Adult (YA) fiction writers Paul Coccia, Natasha Deen and Melanie Florence, along with host Jacqueline Guest, as they discuss their work, the heroes and characters explored in their work, and why increasing diversity in YA fiction benefits all readers.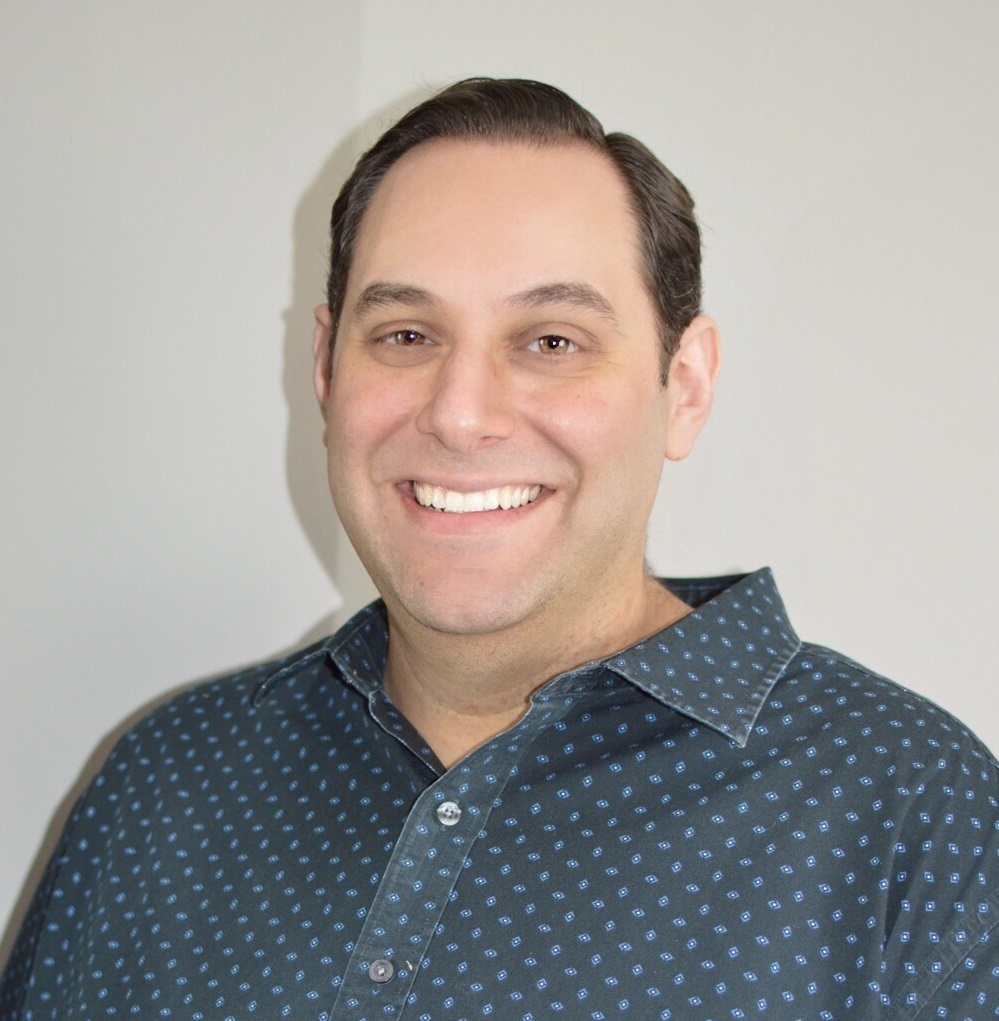 Paul Coccia is the author of Cub, The Player and an upcoming novel co-authored with Eric Walters (March 2022.) Paul has a specialist in English Literature from the University of Toronto and a MFA in Creative Writing from the University of British Columbia. Despite two 'sports' books, he is no good at hockey or basketball but he can bake! He lives in Toronto with three dogs and a parrot.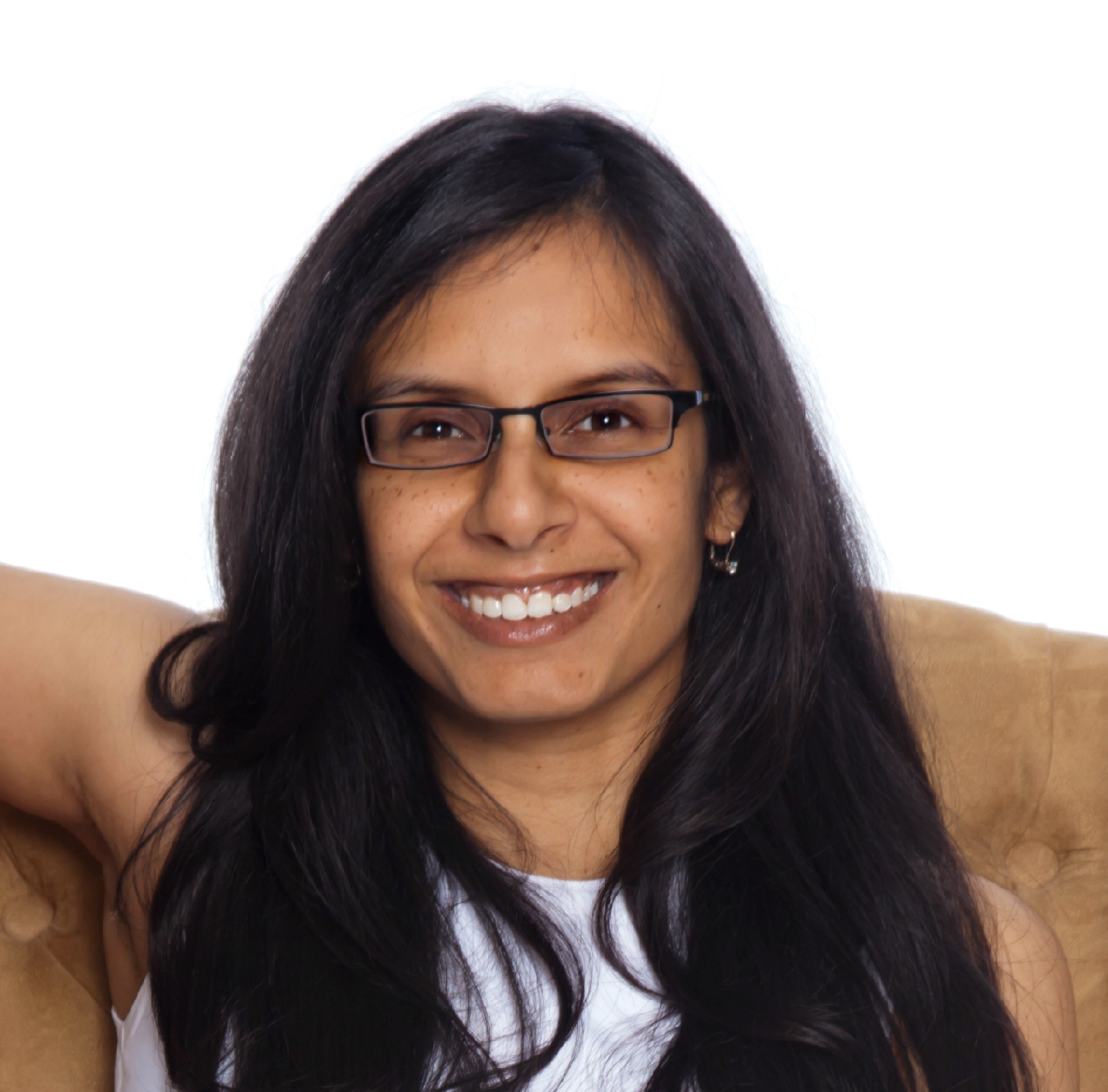 Guyanese-Canadian author Natasha Deen writes for kids, teens, and adults. Her books have been CCBC Best Picks and JLG selections. Natasha's YA novel, In the Key of Nira Ghani was a Red Maple Honour Book and the winner of the 2020 Amy Mathers Teen Book Award. When she's not writing, she spends a lot of time trying to convince her pets that she's the boss of the house. Visit her at www.natashadeen.com, Twitter (@natasha_deen), and Instagram (@natasha_deen).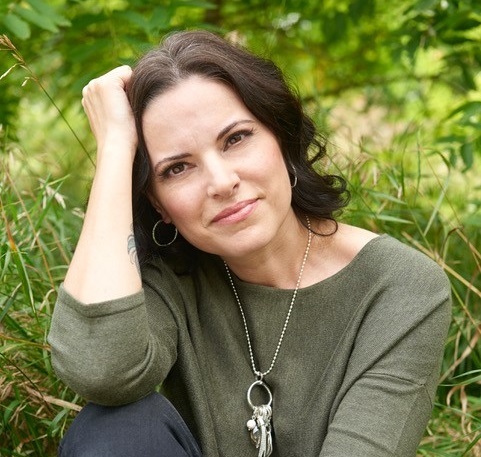 Melanie Florence is an award-winning writer of Cree and Scottish heritage based in Toronto. She was close to her grandfather as a child, a relationship that sparked her interest in writing about Indigenous themes and characters. She is the author of Missing Nimama, which won the 2016 TD Canadian Children's Literature Award, the 2017 Forest of Reading Golden Oak Award and was a finalist for the 2017 First Nation Communities READ award. Her most recent picture book, Stolen Words, won the 2018 Ruth and Sylvia Schwartz Children's Book Award, was a 2018 Marilyn Baillie Picture Book Award finalist and was given a starred review by Kirkus, who listed it as one of the best picture books of 2017 to give readers strength. Her other books include the teen novels Just Lucky, He Who Dreams, Dreaming in Color and The Missing. https://www.melanieflorence.com/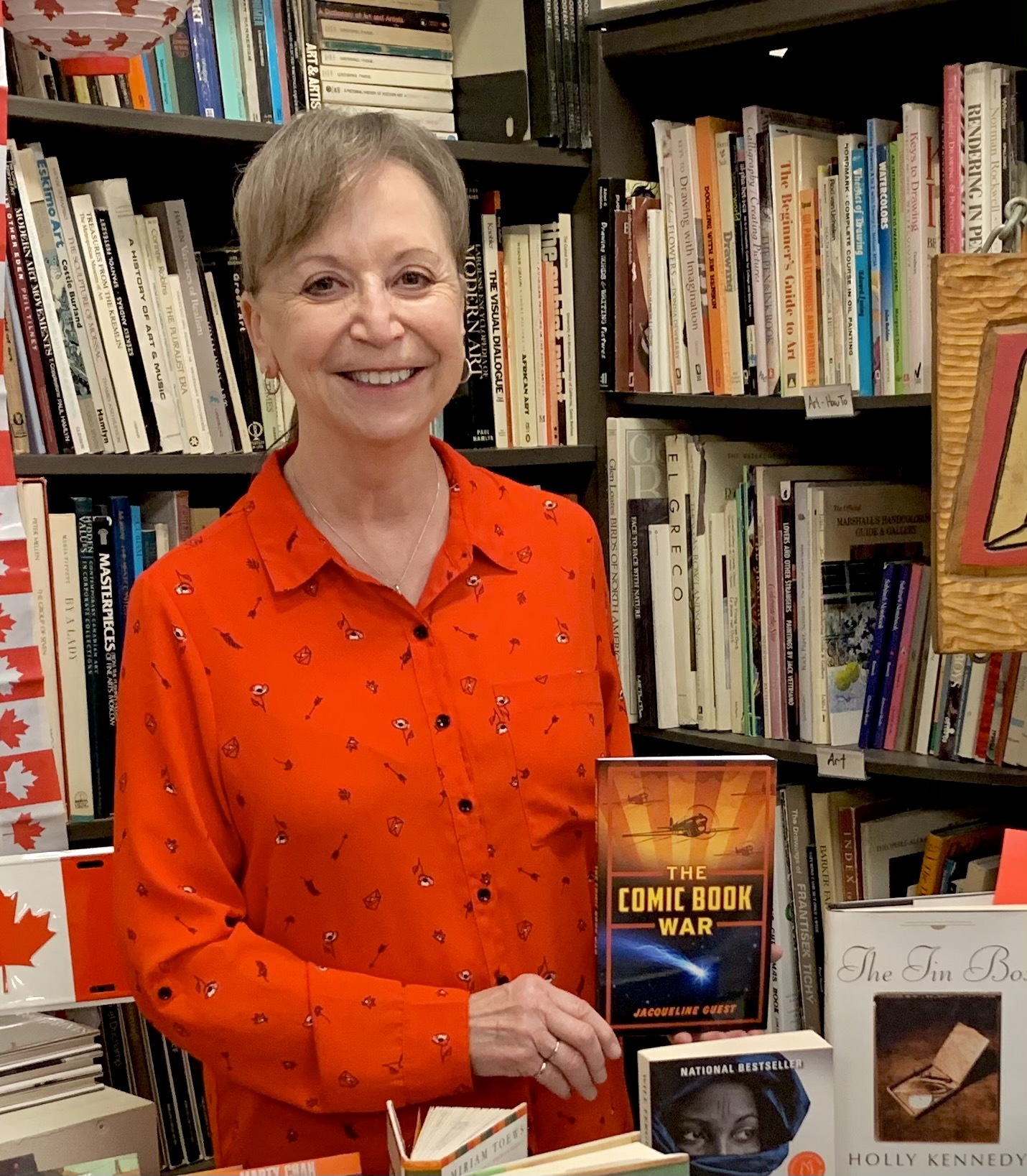 Hosted by Jacqueline Guest, who is an award-winning author with twenty professionally published novels including The Comic Book War, Belle of Batoche and Death by Dinosaur. She has presented across Canada, the United States, Tanzania and Ghana. During her career, she has been writer-in-residence for numerous organisations and schools, mentored writers at all stages of their career, and worked with youth to encourage future Canadian literary stars. Her curriculum-based school presentations have even reluctant students reading – and that's a fact!
Jacqueline is the proud recipient of the Indspire Award for the Arts. In 2017, Jacqueline was awarded the Order of Canada for her work in the literary arts. www.JacquelineGuest.com.
To view the recording of this event, please click here.
March 3 - "On Winning" Keynote address by Souvankham Thammavongsa
Wednesday March 3
7:00 pm – 8:15 pm
Souvankham Thammavongsa will talk about what it means to win and how some of the most important moments in a writer's life is when there are no prizes. She will present a twenty-minute PowerPoint presentation, read from her short story collection How to Pronounce Knife, and do a live Q&A with the audience.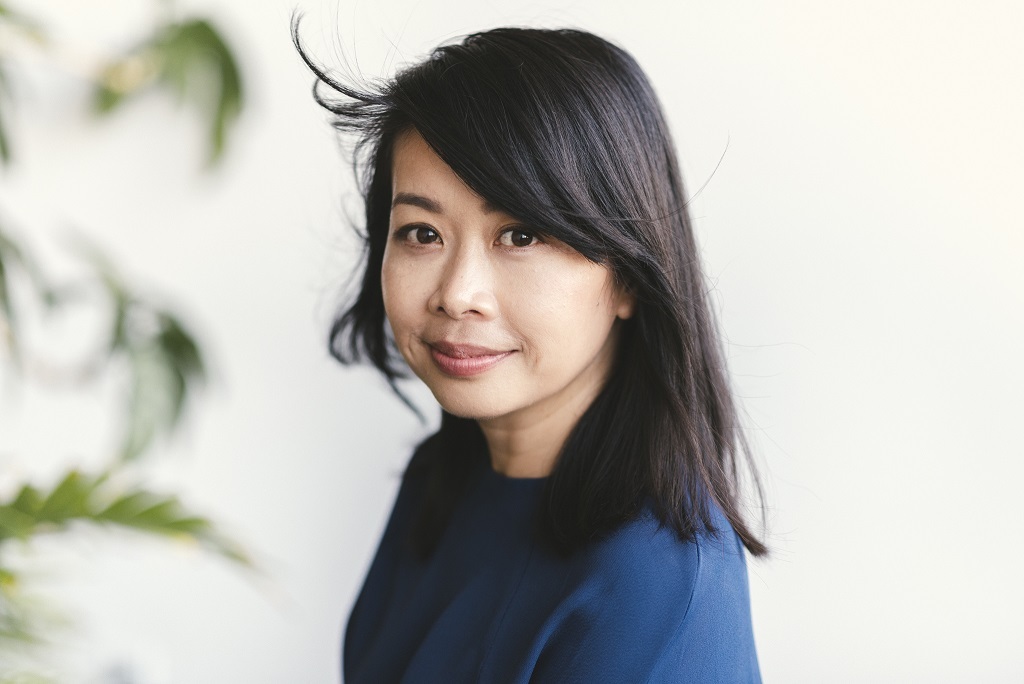 Souvankham Thammavongsa is the author of four acclaimed poetry books and the short story collection, How to Pronounce Knife, winner of the 2020 Scotiabank Giller Prize, finalist for the National Book Critics Circle Award, a New York Times Editors' Choice, and Time's 100 Must-Read Books of 2020. Her stories have won an O. Henry Award and appeared in The New Yorker, Harper's Magazine, The Paris Review, The Atlantic, Granta, and NOON. Thammavongsa is a judge for the 2021 Griffin Poetry Prize. She was born in the Lao refugee camp in Nong Khai, Thailand and was raised and educated in Toronto. https://souvankham-thammavongsa.com/
To view the recording of this event, please click here.
March 4 - All the World is a Stage: A Conversation about Playwriting
Thursday March 4
12:00 pm - 1:00 pm
Join Canadian playwrights Arthur Milner and Colleen Murphy, along with host Mary Blackstone, as they discuss their work, the role of playwrights and the importance of playwriting. What are the politics of reimagining society in theatre? How do plays and the role of writing help us explore and reimaging society? Find out during this conversation!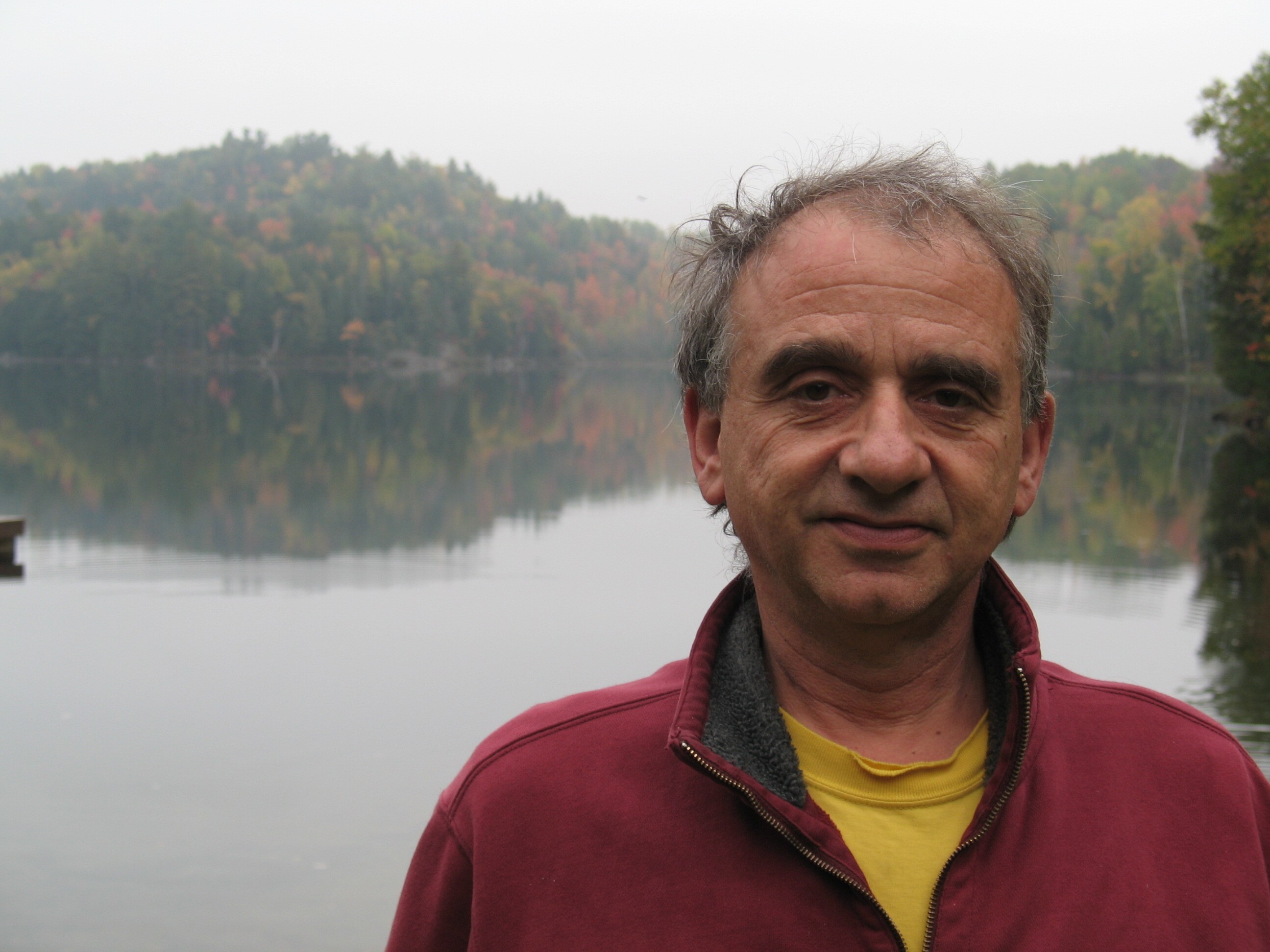 Arthur Milner is a playwright and theatre director. His most recent plays are Getting to Room Temperature ("a hard-hitting, sentimental and funny one-person play about death") and Facts (a murder mystery set in Palestine, produced in Canada, London (U.K.), Israel/Palestine and Turkey). He was Artistic Director of Ottawa's Great Canadian Theatre Company and has worked as a dramaturge across the country. He's taught at Concordia and Carleton universities, University of Ottawa and University of Calgary. He writes on politics and culture for Inroads Journal.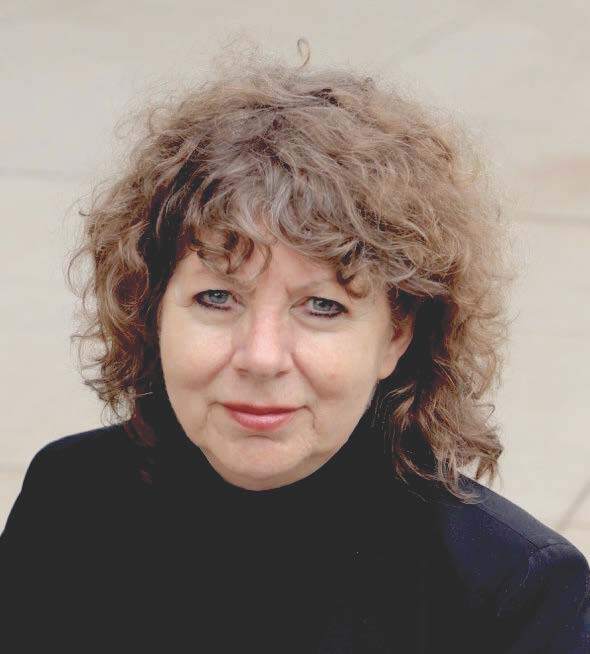 Born in Quebec and raised in Northern Ontario, Colleen Murphy won the 2016 and 2007 Governor General's Literary Award for English Language Drama for her plays Pig Girl and The December Man / L'homme de décembre respectively. Both plays were awarded a Carol Bolt Award. Other plays include The Society For The Destitute Presents Titus Bouffonius, The Breathing Hole, Armstrong's War, The Goodnight Bird, The Piper and Beating Heart Cadaver (nominated for a GG). She is a librettist, an award-winning filmmaker. She was Writer-in-Residence at four Canadian universities, Playright-in-Residence at University of Alberta and at University of Regina, and Canadian Playwright-in-Residence at Finborough Theatre in London UK.
Hosted by Mary Blackstone, who is a freelance dramaturg and Director of the Centre for the Study of Script Development at the University of Regina. Through the Centre she supports the development of dramatic writers and new dramatic work in stage, screen, audio and other new media formats. As Professor Emerita in Theatre, she is also actively engaged in research relating to the provincial arts ecosystem through the Saskatchewan Partnership for Arts Research.
To view the recording of this event, please click here.
March 4 - Fiction from Start to Finish with Saleema Nawaz
Thursday March 4
7:00 pm – 8:15 pm
This session will be a hands-on workshop on the fundamentals of creative writing, from inspiration and finding the heart of your story to craft essentials like dialogue and characterization. The workshop will also address one of the most critical problems faced by aspiring writers: not writing. In this workshop, we will take a start-to-finish approach to fiction by examining concrete ways to trigger ideas, generate pages, and edit existing drafts, with the goal of developing habits to make us into better and more productive writers.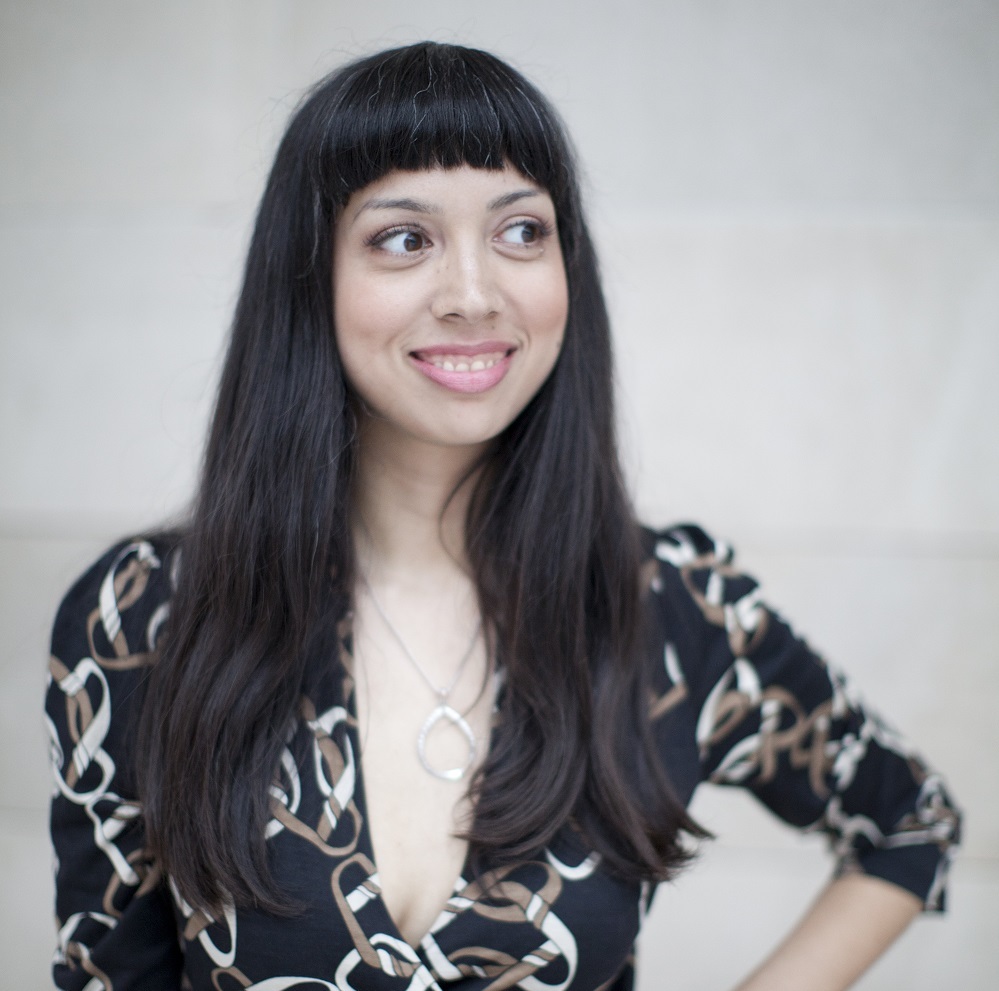 Saleema Nawaz is the author of two novels, most recently, Songs for the End of the World. She is also the author of Bone and Bread, Mother Superior, and a winner of the Writers' Trust of Canada/McClelland & Stewart Journey Prize. Saleema has been an artist-in-residence at Yaddo and has previously taught creative writing at the Banff Centre and McGill University. https://www.saleemanawaz.com/
To view the recording of this event, please click here.
March 5 - Voices to be Heard: A Conversation with Bevann Fox and Michelle Good
Friday March 5
12:00 pm – 1:00 pm
This unique event will feature a residential school survivor and an intergenerational survivor conversing and sharing some of their stories and reading selections from their books. Bevann Fox is a residential school survivor and Michelle Good is an intergenerational survivor.
These two ladies have written books about their experiences and the effects of residential schools on survivors and generations of their families.
Bevann's book "Genocidal Love – A Life After Residential School" talks about herself and remembers the love given and shown by her grandparents. That is until age of 7, when she was sent to residential school where she experienced the abuse that affected her family bonding and romantic relationships for years after.
Michelle's book "Five Little Indians" is a story of 5 children taken and raised in residential school. After leaving, they entered the world with no skills, no support, and struggled with the traumatic impact of abuse. They each struggle to live with addictions, prison and dangerous lifestyles.
Bevann Fox is a member of Pasqua First Nation, originally from Piapot First Nation. A mother and grandmother of four. In 2012, she received her Bachelor of Arts in Arts and Culture and in 2018, her Master in Business Administration, Leadership from the University of Regina. In 2014, she was honoured with the YWCA Women of Distinction Award—Arts, Culture and Heritage. She is the founder, producer, and co-host of Access TV's The Four. She is a certified yoga teacher and an artist in sculpture and acrylics.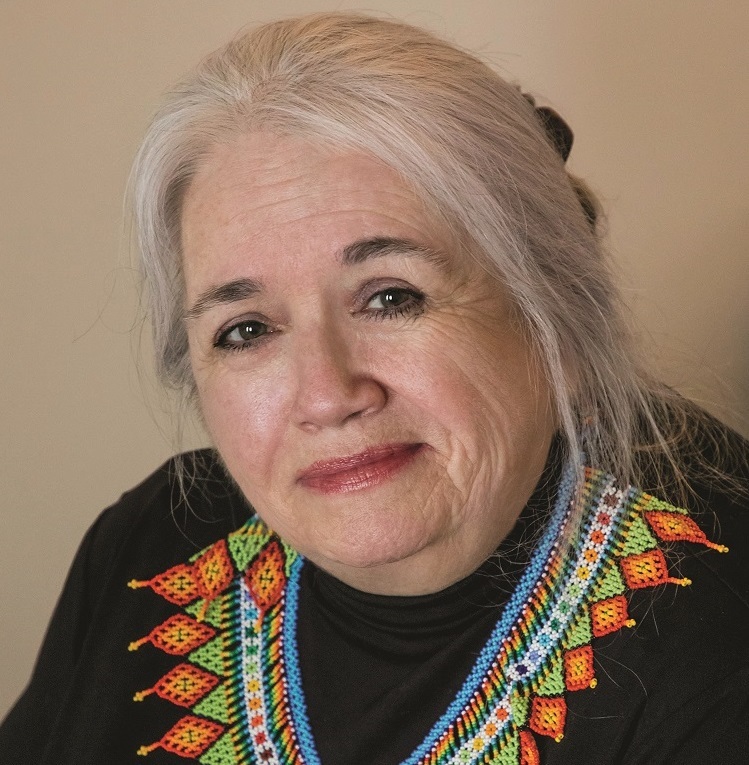 Michelle Good is a Cree writer and a member of the Red Pheasant Cree Nation in Saskatchewan. After working for Indigenous organizations for twenty-five years and advocating for residential school survivors, she obtained a law degree. She earned her MFA in creative writing at UBC while still practicing law. Her novel Five Little Indians was nominated for the Giller Prize and a finalist for the Writer's Trust Prize. Her poems, short stories and essays have been published in magazines and anthologies across Canada. Michelle Good now lives in the BC Interior. https://www.michellegood.ca/
Hosted by Julianna McLean, who is a nehiyaw Hungarian writer from James Smith Cree Nation. With the support of the Arts and Science Indigenous Masters Students Scholarship, Julianna obtained her MFA in Writing from the University of Saskatchewan; she also has a background in Indigenous Education and Kinesiology. Julianna's MFA thesis is a compilation of short stories and poetry that focus on her grandparents' and mother's residential/day school experiences, and Julianna's intergenerational survivor story. Julianna has poetry published in the anthology Where I'm From 2014. Julianna obtained her Indigenous yoga teachers certification through the Saskatchewan Indigenous Yoga Association. She is also a Jingle Dress dancer.
To view the recording of this event, please click here.
March 6 - The Case for Empathy: Writing Non-fiction with Ann Hui
Saturday March 6
11:00 am – 12:15 pm
The case for empathy: "Every journalist who is not too stupid or too full of himself to notice what is going on knows that what he does is morally indefensible," writes Janet Malcolm in The Journalist and the Murderer. Aside from the goals of balance and objectivity, what is a journalist's (and non-fiction writer's) obligation in ensuring fairness - and simple decency - in their work? And what is their responsibility when working with especially vulnerable communities?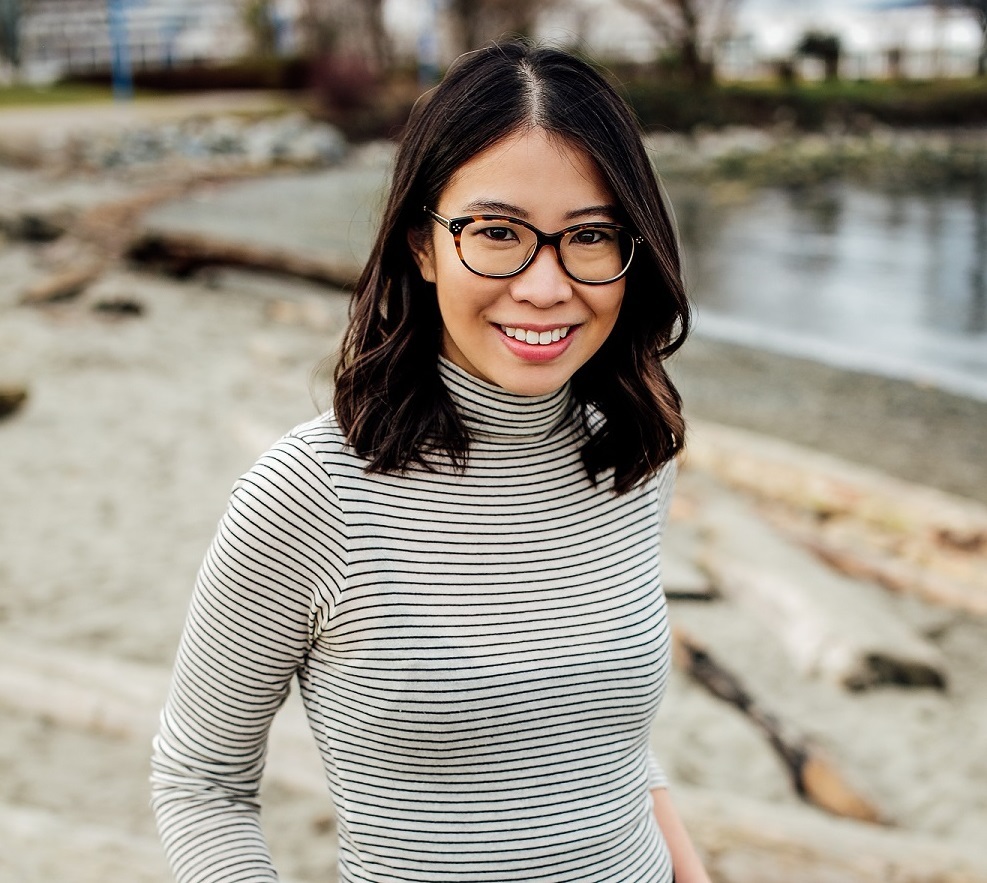 Ann Hui is the Globe and Mail's national food reporter, using food as a lens to explore public policy, health, the environment, and agriculture. Twice been nominated for National Newspaper Award, her book Chop Suey Nation is a travelogue, culinary investigation, family memoir and cultural commentary. It won a 2019 Gourmand World Cookbook Awards, 2020 Taste Canada Gold for Culinary Narratives, and Dr. Edgar Wickberg Book Prize for Best Book on Chinese Canadian History.
To view the recording of this event, please click here.
March 6 - Reimagining History: A Conversation with Historical Fiction Writers Caroline Adderson and Alix Hawley
Saturday March 6
1:00 pm – 2:00 pm
Historical fiction can help "bring history to life", but how do writers work with real events or people in a fictional story? What are the perils – and joys – of reimagining history? Join award-winning Canadian writers Caroline Adderson, Alix Hawley and host Marina Endicott in an interactive conversation about how fiction can reimagine history.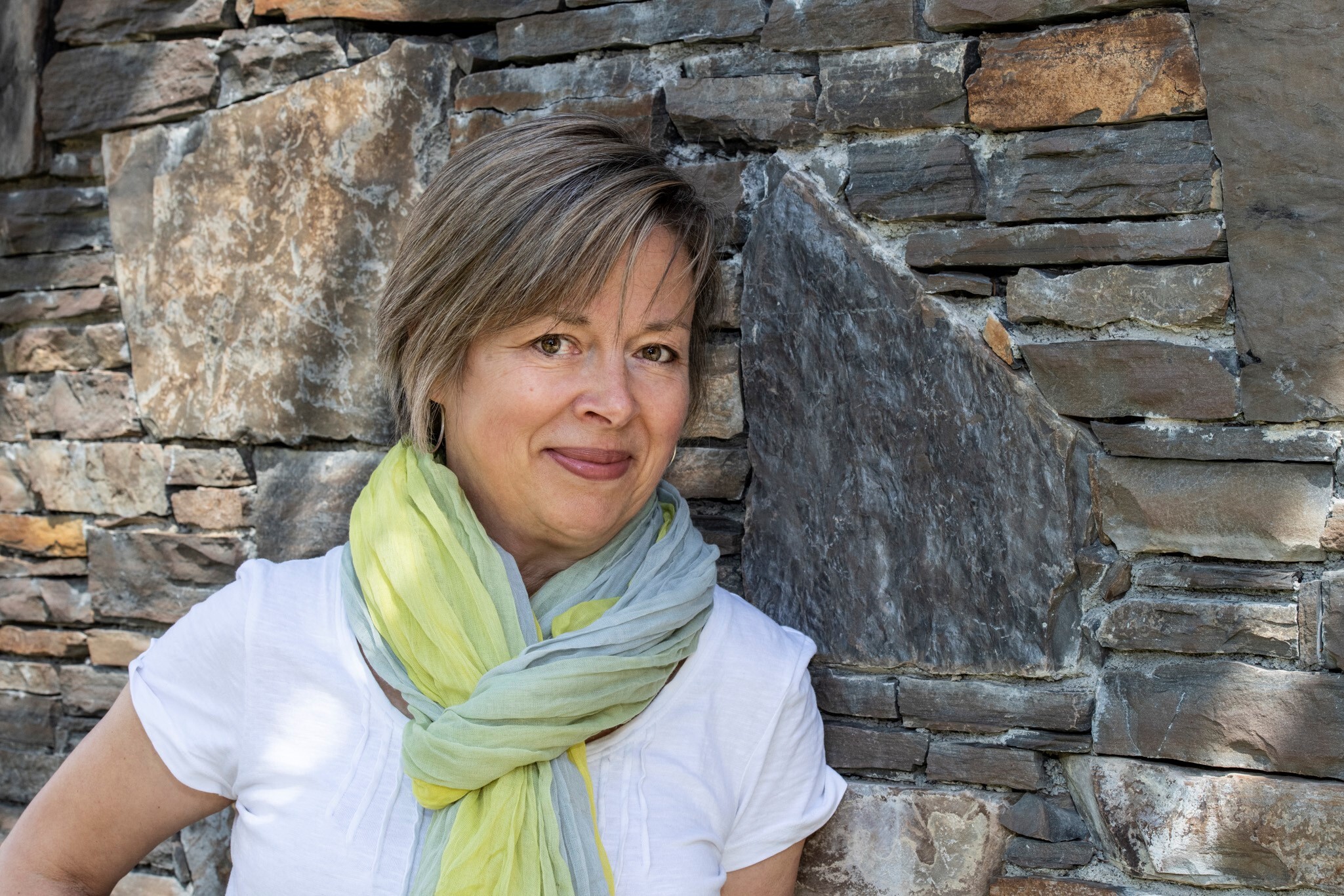 Caroline Adderson is the author of five novels, two collections of short stories, as well as many books for young readers. Her work has received numerous award nominations including the IMPAC Dublin Literary Award, two Commonwealth Writers' Prizes, the Governor General's Literary Award, the Rogers' Trust Fiction Prize, and the Scotiabank Giller Prize longlist. Winner of three BC Book Prizes and three CBC Literary Awards, Caroline is also the recipient of the Marian Engel Award for mid-career achievement. www.carolineadderson.com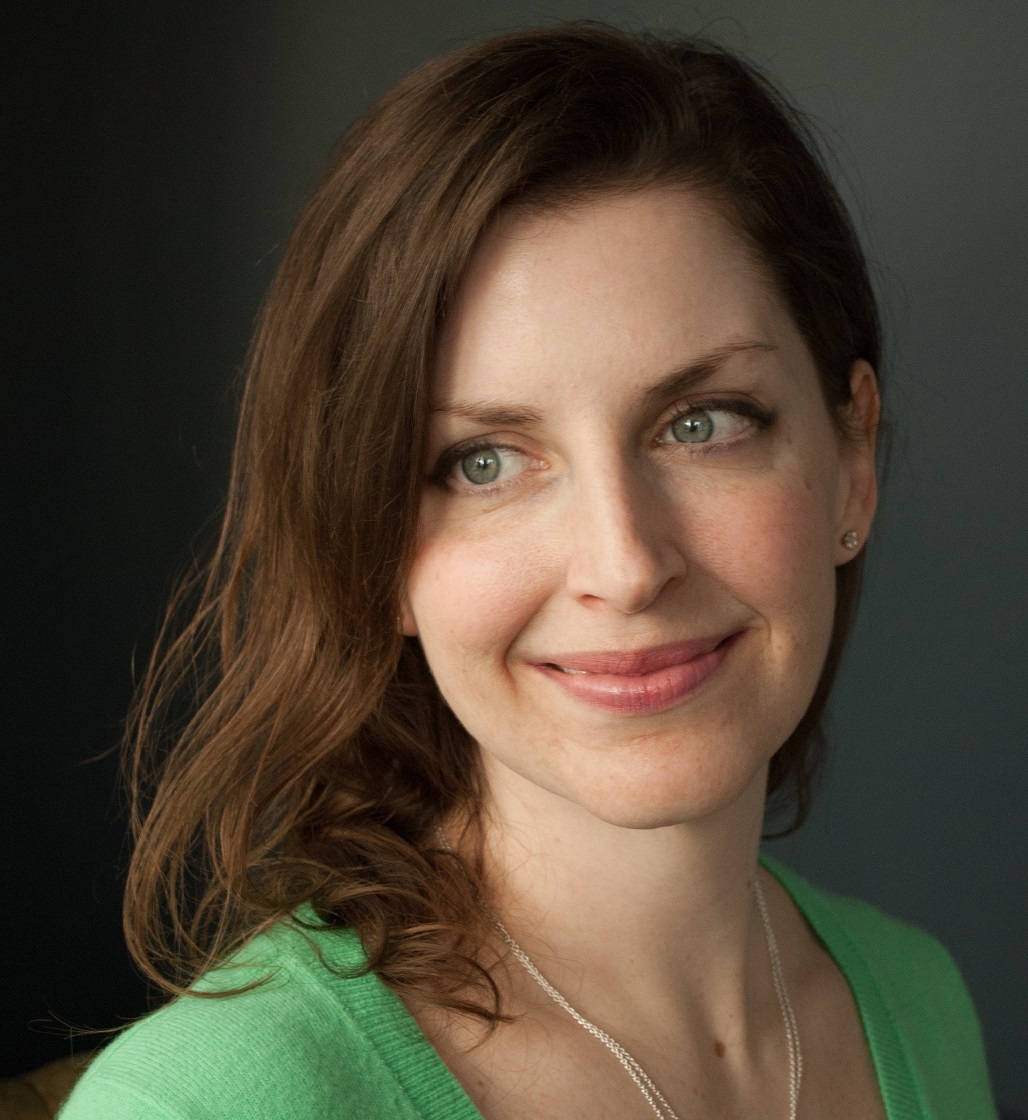 Alix Hawley's first novel, All True Not a Lie in It, was published by Knopf as its New Face of Fiction pick for 2015, was longlisted for the Scotiabank Giller Prize, and won the Amazon.ca / Walrus First Novel Award and BC Book Prize for Fiction. A follow-up, My Name is a Knife, was one of Esi Edugyan's picks for the best of 2018. Alix's short story "Witching" won the 2017 CBC Literary Awards Short Story Prize, while "Tentcity" and "Jumbo" were runners-up in 2012 and 2014, and "Pig (For Oma)" won the 2014 Bloodlines memoir contest. Alix lives in British Columbia. https://www.alixhawley.com/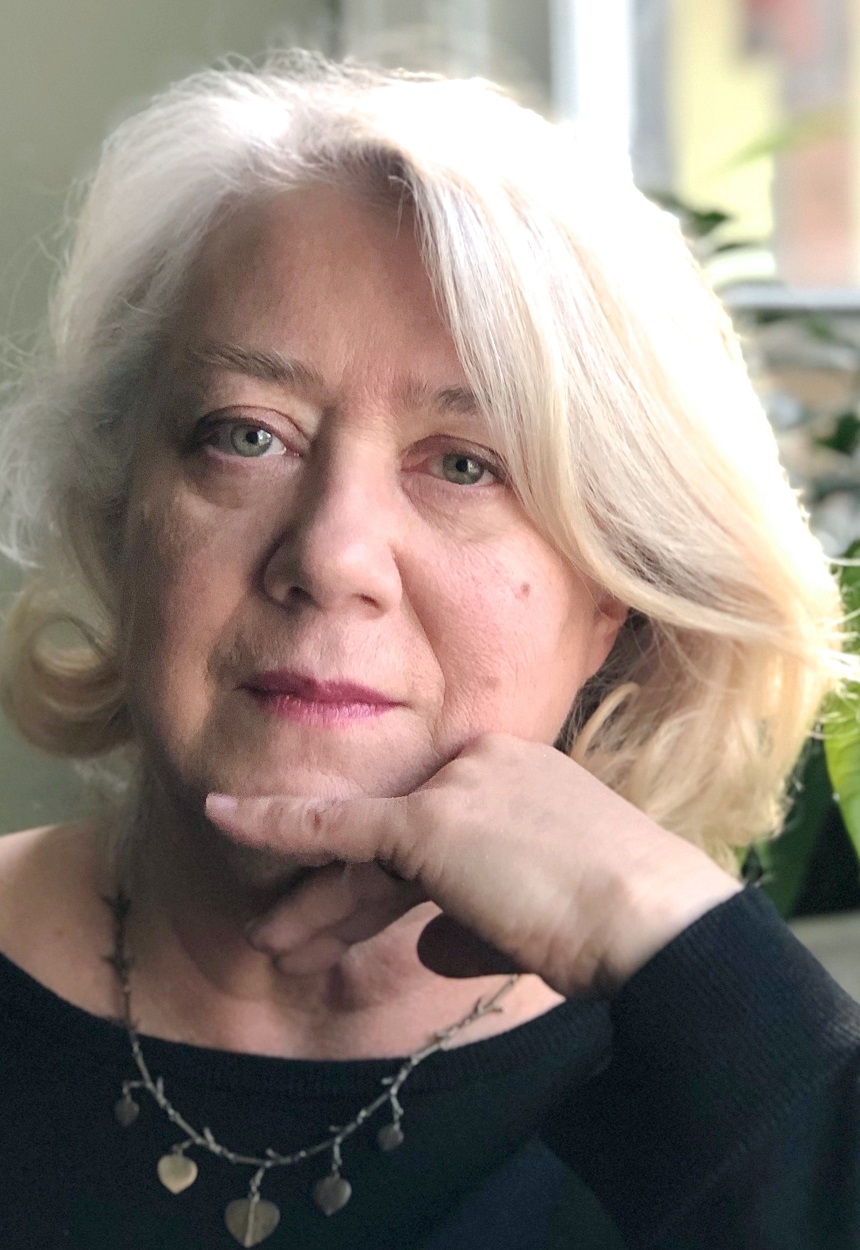 Hosted by Marina Endicott, whose novel Good to a Fault won the Commonwealth Writers' Prize for Best Book, Canada/Caribbean, and was a finalist for the Giller Prize and Canada Reads. The Little Shadows was short-listed for the GG and also nominated for the Giller, as was Close to Hugh. The Difference, published in the US as The Voyage of the Morning Light, won the Edmonton and Dartmouth fiction prizes. She has returned to Saskatoon after too long away. http://marinaendicott.com/
To view the recording of this event, please click here.
March 6 – Unearthing Poetry: A Writing Session with Jillian Christmas
Saturday March 6
3:00 pm – 4:15 pm
What is the root of your writing process? Step into a process-based space of meditation, discussion, writing, reflection, and communal creativity, where taking care of the heart of the writer creates room for new stories to bloom. This session is designed to be a gentle unearthing for experienced and new writers alike.
Things you will need: Please arrive with something to write with, water or any refreshments you need, a cozy space for embodied practice and your own unique voice.
Things you won't need: Be prepared to leave narrow ideas of what poetry is and isn't far behind!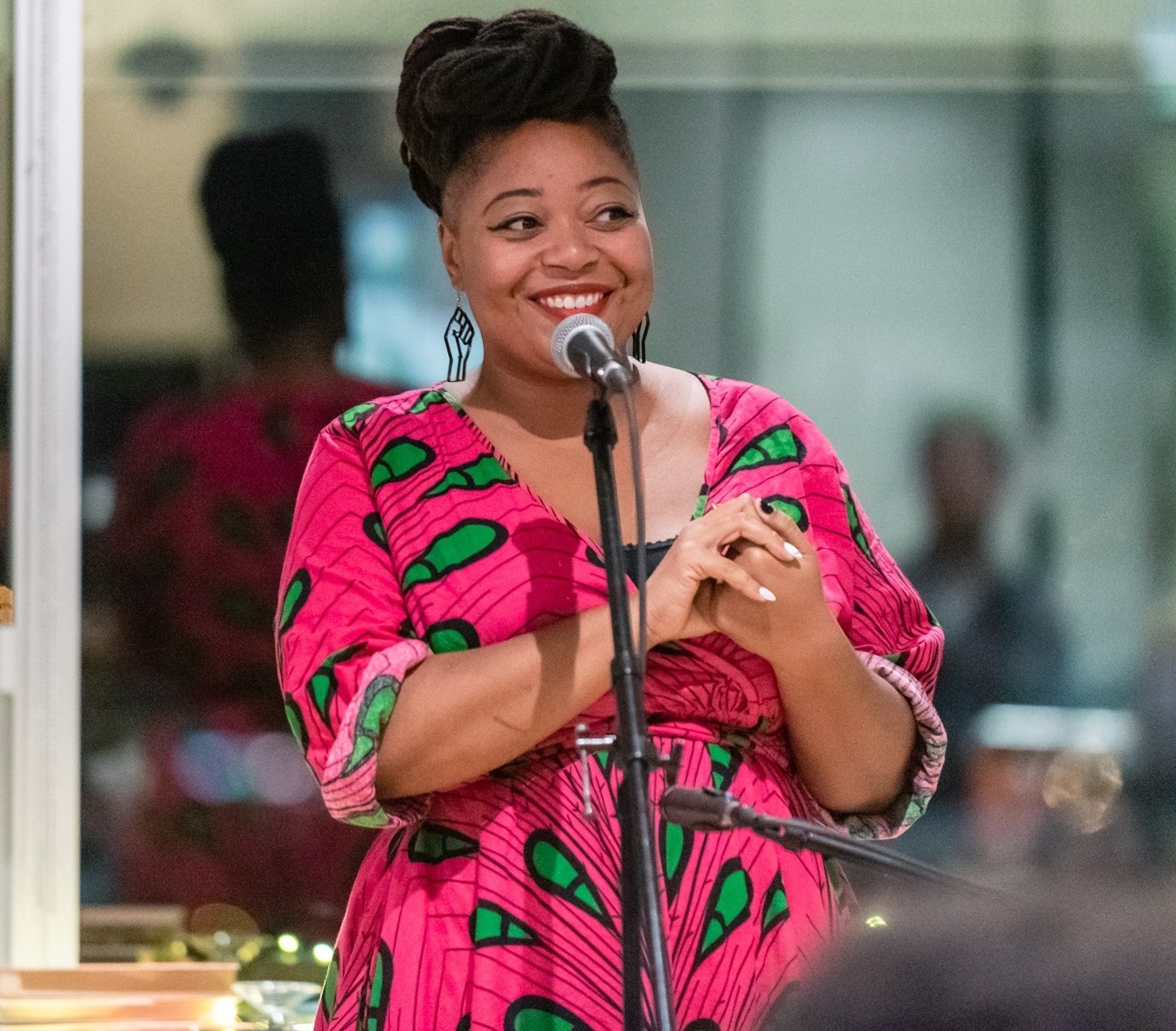 Jillian Christmas is a queer, afro-caribbean writer living on the unceded territories of the Squamish, Tsleil-Waututh, and Musqueam people. Jillian works as an artist, educator, curator, consultant, and community builder. She has presented poetry and theory in a multitude of venues and contributed to numerous panels focused on the intersections of critical race theory and contemporary art. She is the author of The Gospel of Breaking (Arsenal Pulp Press 2020), and the forthcoming children's book The Magic Shell (Flamingo Rampant Press 2021).
To view the recording of this event, please click here.
March 7 - From the Petals: A Crafting Workshop with Tea Gerbeza
Sunday March 7
1:30 pm – 3:30 pm

Reimagine your poetry into paper roses in this workshop with Tea Gerbeza. During the workshop, participants will learn how to make a simple paper rose and use the process as a method to reimagine their poems into something new. Participants will be encouraged to use printed sheets of their poem(s) in progress (or book pages) to create a paper rose from. At the end, participants will write a new poem from words on the petals.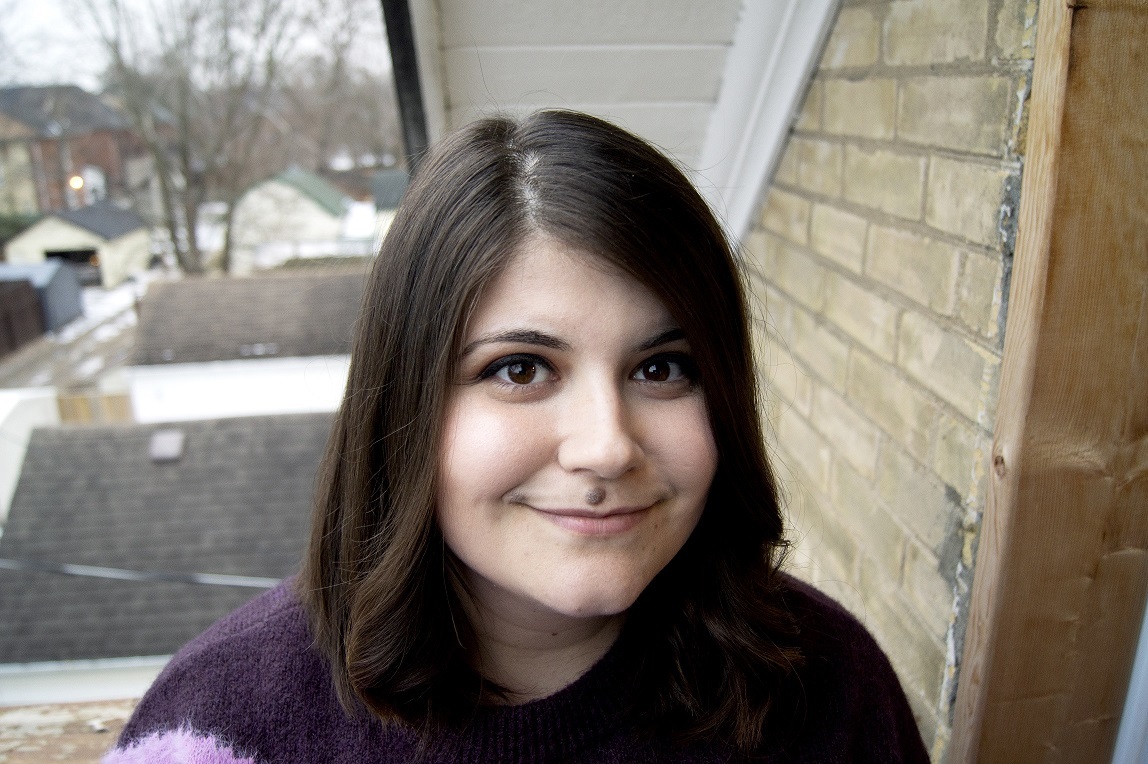 Tea Gerbeza (she/her) is a disabled poet and paper quilling artist based in Treaty 6 territory (Saskatoon, SK). She is a current MFA in Writing candidate at the University of Saskatchewan and holds a MA in English & Creative Writing from the University of Regina. Tea's poetry has most recently appeared in Spring, antilang., and We Are One: Poems From the Pandemic. Her poems have won an Honourable Mention in the 2019 Short Grain Contest. Tea's paper art can be found at @teaandpaperdesigns.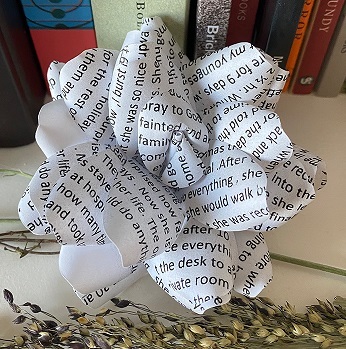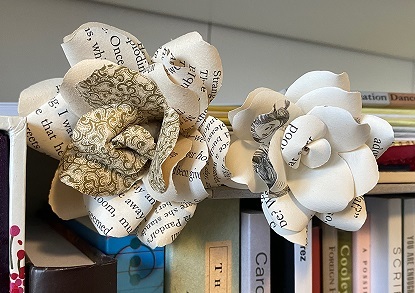 Please note that space will be limited to 15 participants on a first-come, first-served basis. You will receive a confirmation email from SWG staff after we receive your registration form.
This workshop is full, please email communications@skwriter.com to be placed on a waitlist.