Writing North 11: Sheltering in Place, Dwelling in Words recognizes how important home and words/books have become during this time in our lives. The following events will be held virtually via Zoom and free of charge. Please register by clicking on the registration link in each event.
All events will be recorded and shared on the SWG's Youtube channel after the live events. Text captioning available for the sessions and panel presentation.
For more information about our Writing North Virtual Writers-in-Residence, please click here.
Proudly brought to you by the Saskatchewan Writers' Guild and the MFA in Writing Program, Dept of English, at the University of Saskatchewan.
Keynote Address by Anne Michaels on January 20
Join Anne Michaels for our Writing North 11 keynote address on Wednesday January 20 @ 7:00 pm (SK time):
Mortal Soul, Moral Soul: A meditation on the moral tenacity of art, what art makes of death, and the hope inherent in language.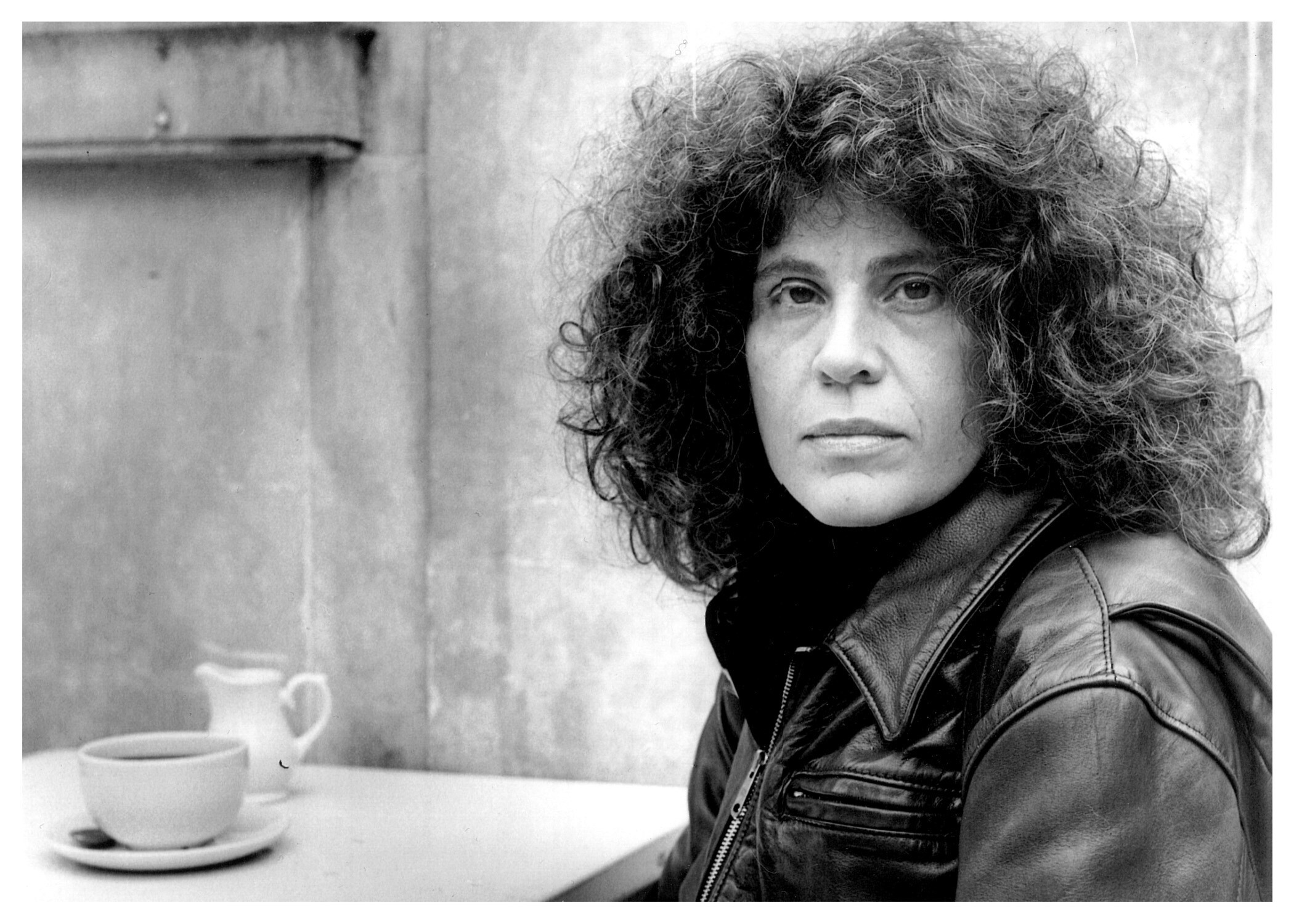 Anne Michaels is a novelist and poet. Her books are translated into more than fifty languages and have won dozens of international awards, including the Orange Prize, the Guardian Fiction Prize, and the Lannan Award for Fiction. Among many other honours she is a Guggenheim Fellow and has served as Toronto's Poet Laureate. She has been shortlisted for the Giller Prize (twice), the Governor-General's Award, the Griffin Poetry Prize, and longlisted for the IMPAC Award (twice). Her novel FUGITIVE PIECES was adapted as a feature film. Her most recent books include ALL WE SAW, and INFINITE GRADATION.
A video of this lecture is now available here.
Interactive Session with Barbara Langhorst on January 21
Join Barbara Langhorst for an interactive session on the craft of writing fiction Thursday January 21 from 7:00 – 8:15 pm:
Sly as a Hermit Crab: Sheltered Revelations
When a story reveals its ending in the first few pages and yet readers can't stop until the finale, that is a triumph of structure. But how much structure is too much? This session will explore a variety of long and short fiction techniques for sheltered revelations: braided, and buttressed, and spilled like silk. We'll look for ways to house tales that are perfectly constructed but read as if they were entirely natural, inevitable.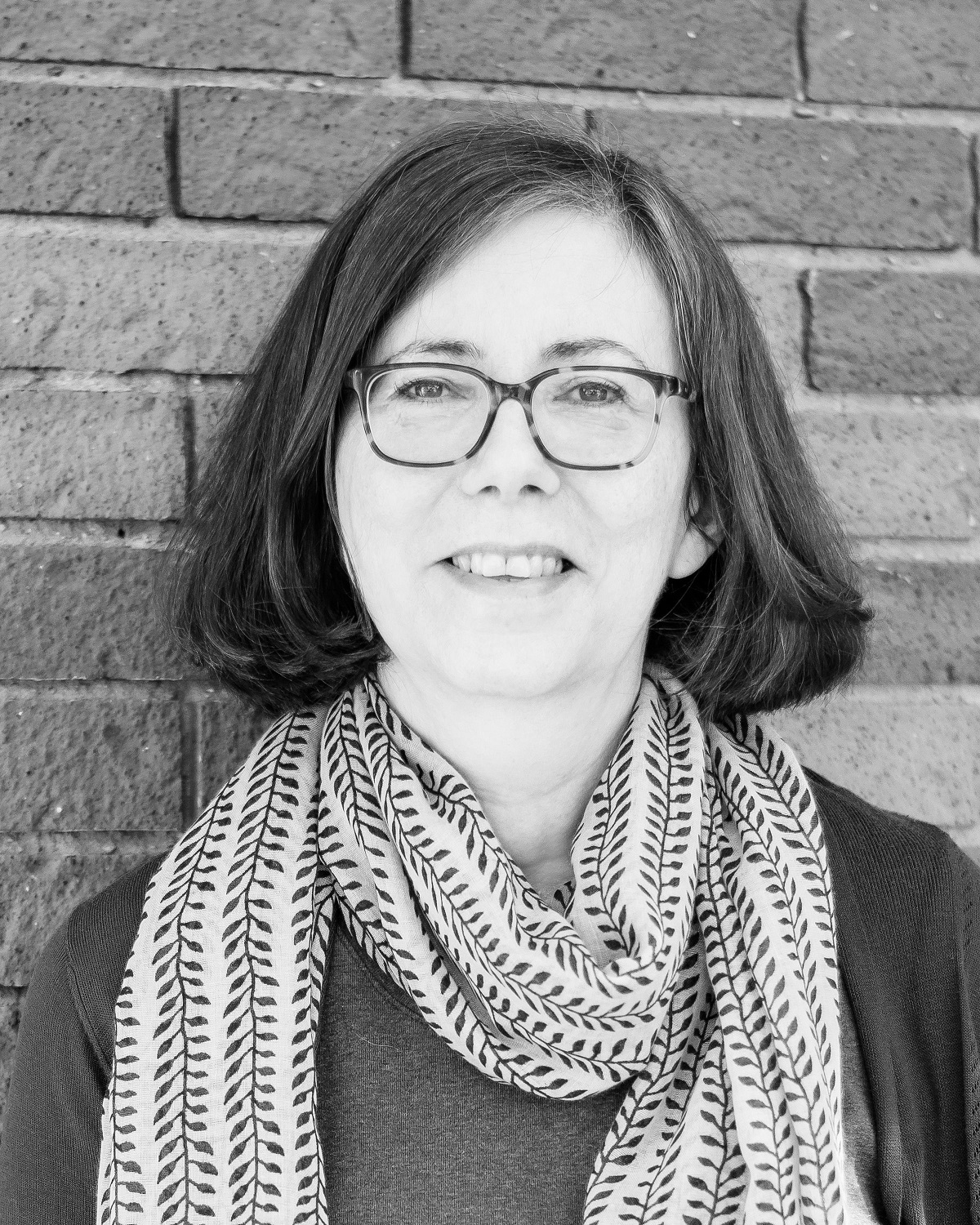 Barbara Langhorst teaches English and Creative Writing. Her first book, restless white fields, won book awards for poetry in Saskatchewan and Alberta. In 2019, her first novel, WANT, was shortlisted for the Regina Public Library's Book of the Year Award. Her second novel, The Winter-Blooming Tree, will be released in fall 2021. She shares an acreage with her husband, their many pets, and a lively assortment of wildlife.
A video of this session is now available here.
Writing North Book Club: Read the North Panel presentation on January 22
Join MFA alumnas Sarah Ens, Meaghan Hackinen, Nicole Haldoupis, Shannon McConnell, and Allie McFarland, for a mini-reading of their debut books and a conversation about their influences as writers and how they approach their craft. Hosted by Tea Gerbeza on Friday January 22 from 12:00 – 1:00 pm.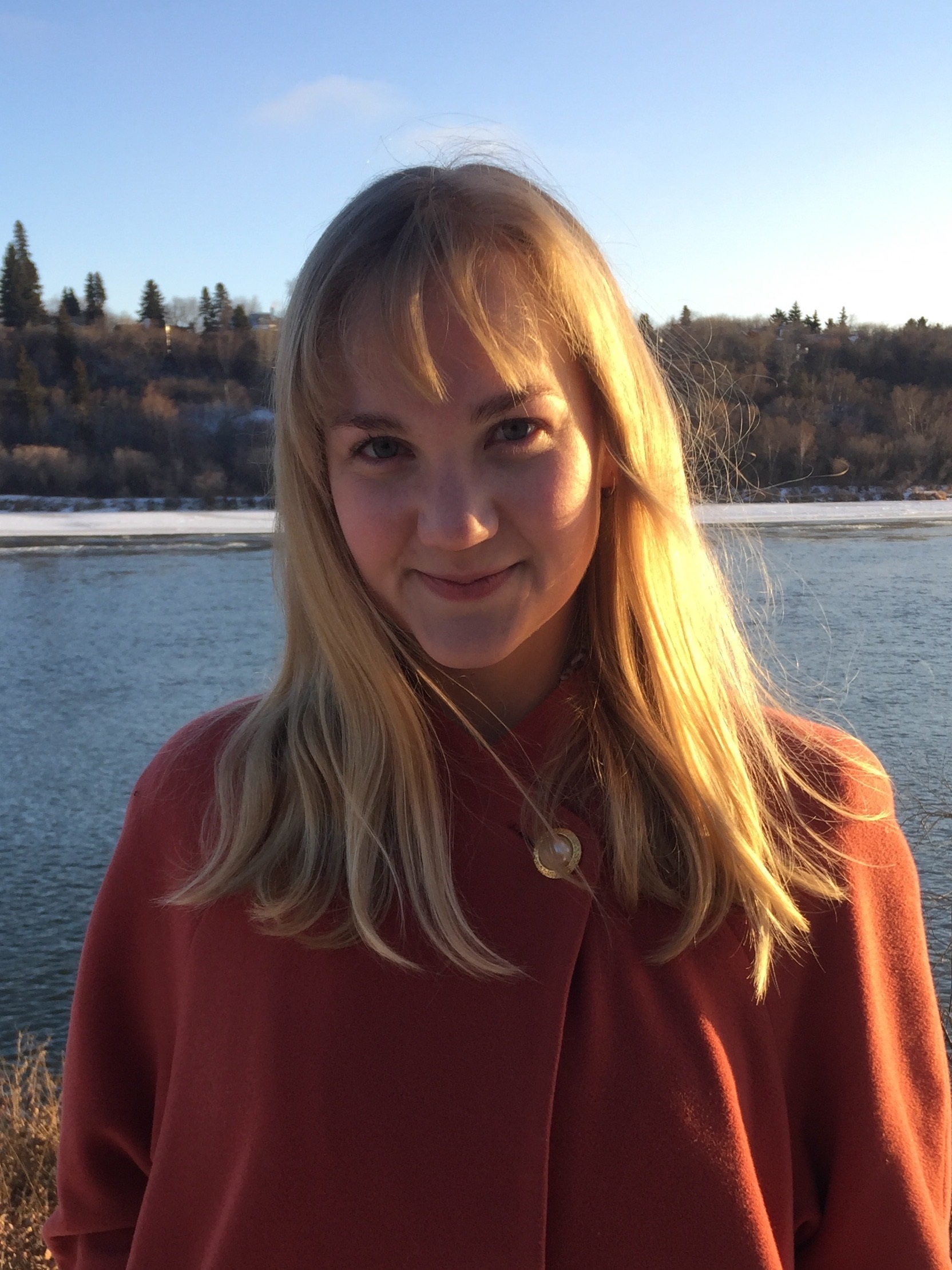 Sarah Ens is a writer and editor based in Treaty 1 territory (Winnipeg, MB). In 2019, she won The New Quarterly's Edna Staebler Personal Essay Contest and placed 2nd in Contemporary Verse 2's 2-Day Poem Contest. She also won 1st place in Room Magazine's 2018 Short Forms Contest. Her debut collection of poetry, The World Is Mostly Sky, launched Spring 2020 with Turnstone Press. Sarah holds a BFA from the University of British Columbia's Creative Writing program and an MFA in Writing from the University of Saskatchewan.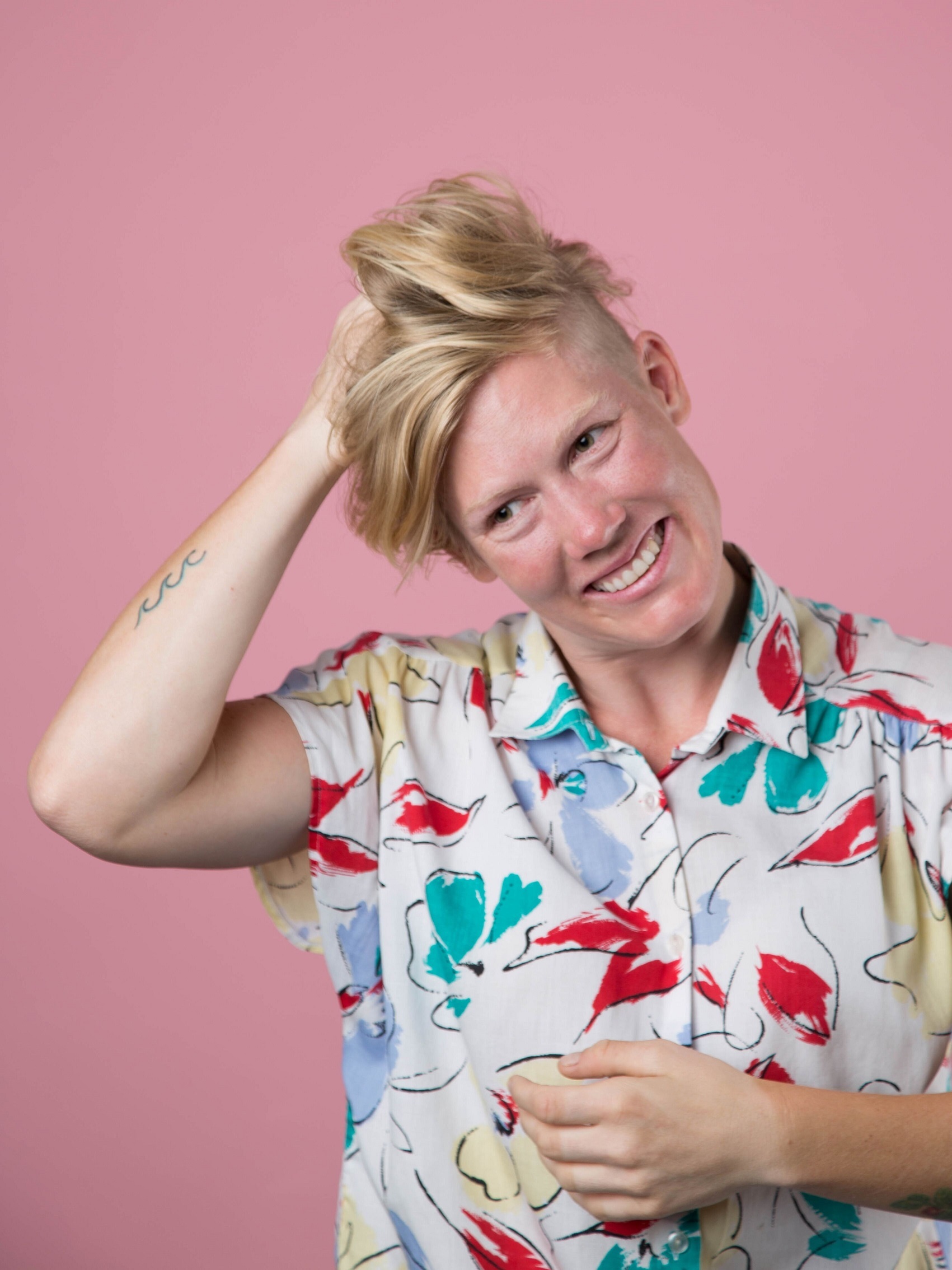 Meaghan Hackinen is a writer and ultra-endurance cyclist from Canada's West Coast. Her two-wheeled adventures have taken her from Haida Gwaii to Mexico's high plateaus, across Canada and the United States, and from North Cape to Tarifa along some of Europe's highest paved roads. Meaghan's writing explores relationships, experiences on the road, and encounters with wild places. Her debut travel memoir, South Away: The Pacific Coast on Two Wheels (NeWest Press, 2019) was shortlisted for a 2020 Kobo Emerging Writer Prize, and a 2020 Alberta Book Publishing Award. Meaghan has an MFA in Writing from the University of Saskatchewan and currently lives on the traditional, ancestral, unceded territory of the Syilx/Okanagan People in the Okanagan Valley, British Columbia.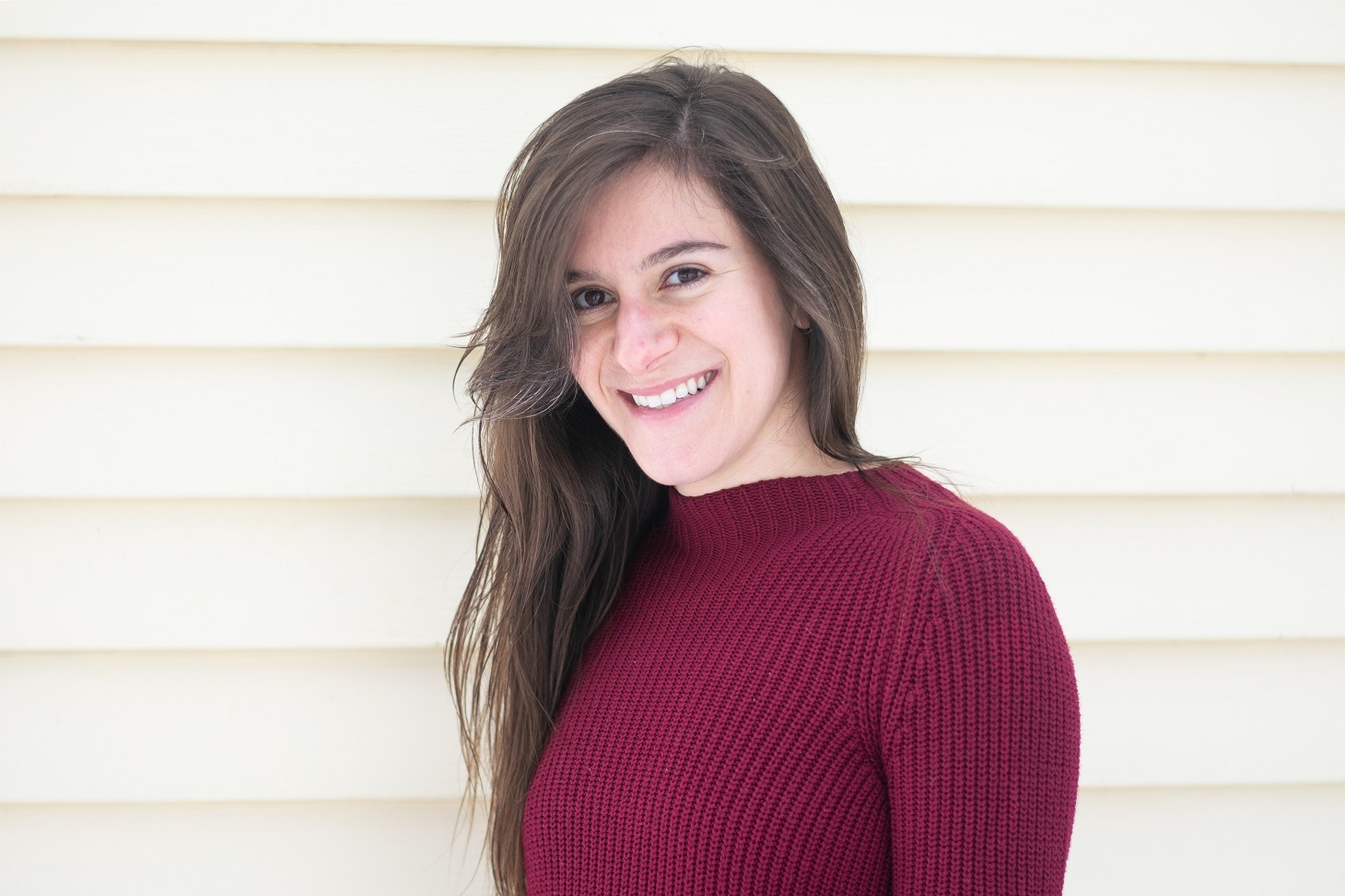 Nicole Haldoupis is a queer writer, editor, designer, and illustrator from Toronto. She's a former editor of Grain and a co-creator of untethered and Applebeard Editions. Her work can be found in BAD DOG, The Feathertale Review, Bad Nudes, antilang, and others. Her first book, Tiny Ruins (Radiant Press, 2020), is a novel made up of linked flash fiction pieces. Nicole lives in St. John's, Newfoundland. Find her at nicolehaldoupis.ca.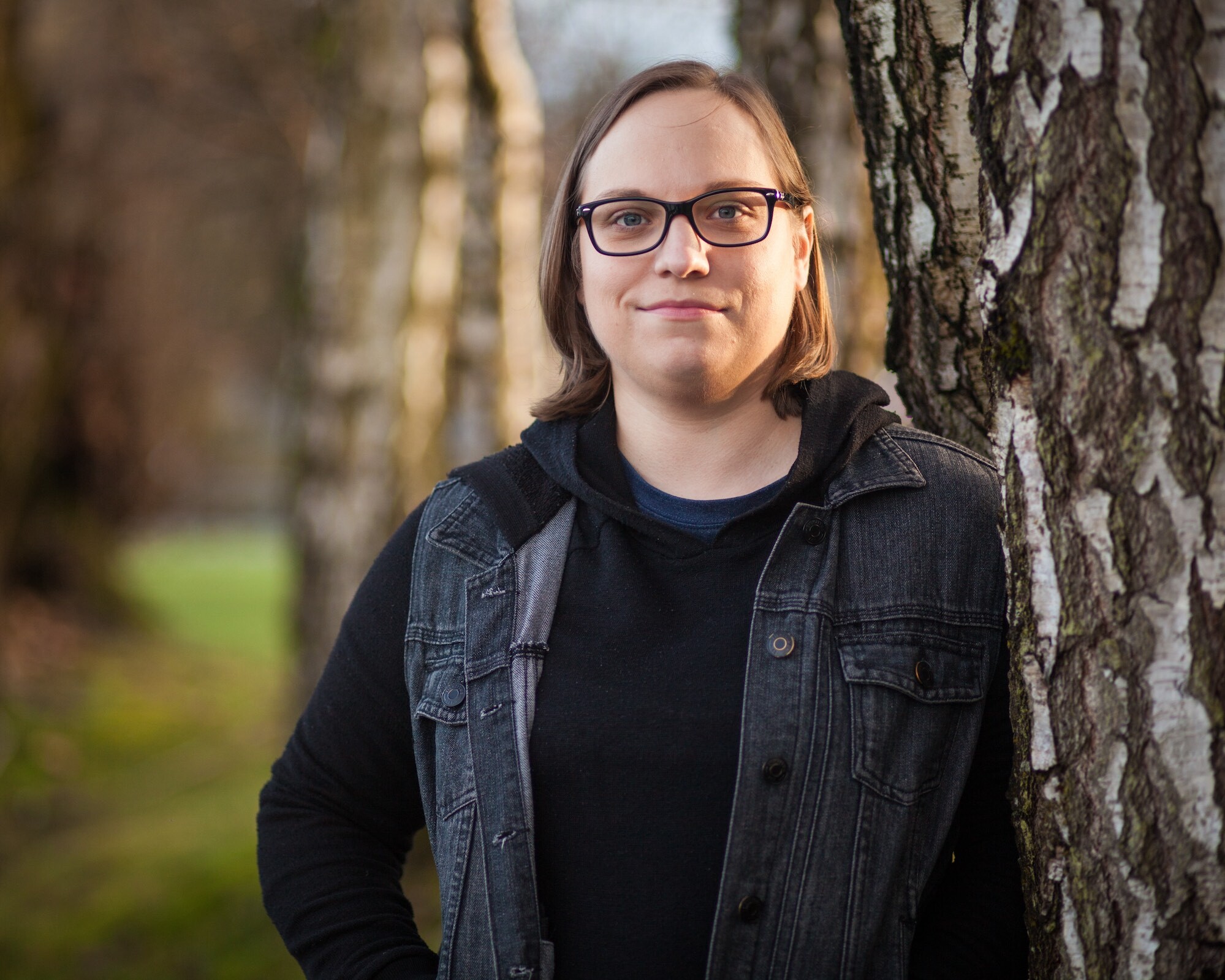 Shannon McConnell is a writer, educator, and musician originally from Vancouver, British Columbia. Her poetry and fiction have appeared in untethered, The Fieldstone Review, Louden Singletree, In Medias Res, Rat's Ass Review, The Anti-Languorous Project, and more. She holds degrees in English Literature and Education from the University of the Fraser Valley and Simon Fraser University, respectively, and also holds a Master of Fine Arts in Writing and a Master of Arts in History from the University of Saskatchewan. In 2018, she won second place in the John V. Hicks Long Manuscript Award for Poetry. In August 2020 her debut poetry collection The Burden of Gravity was published with Caitlin Press. She currently lives in Kingston, Ontario where she is pursuing a PhD in Cultural Studies at Queen's University.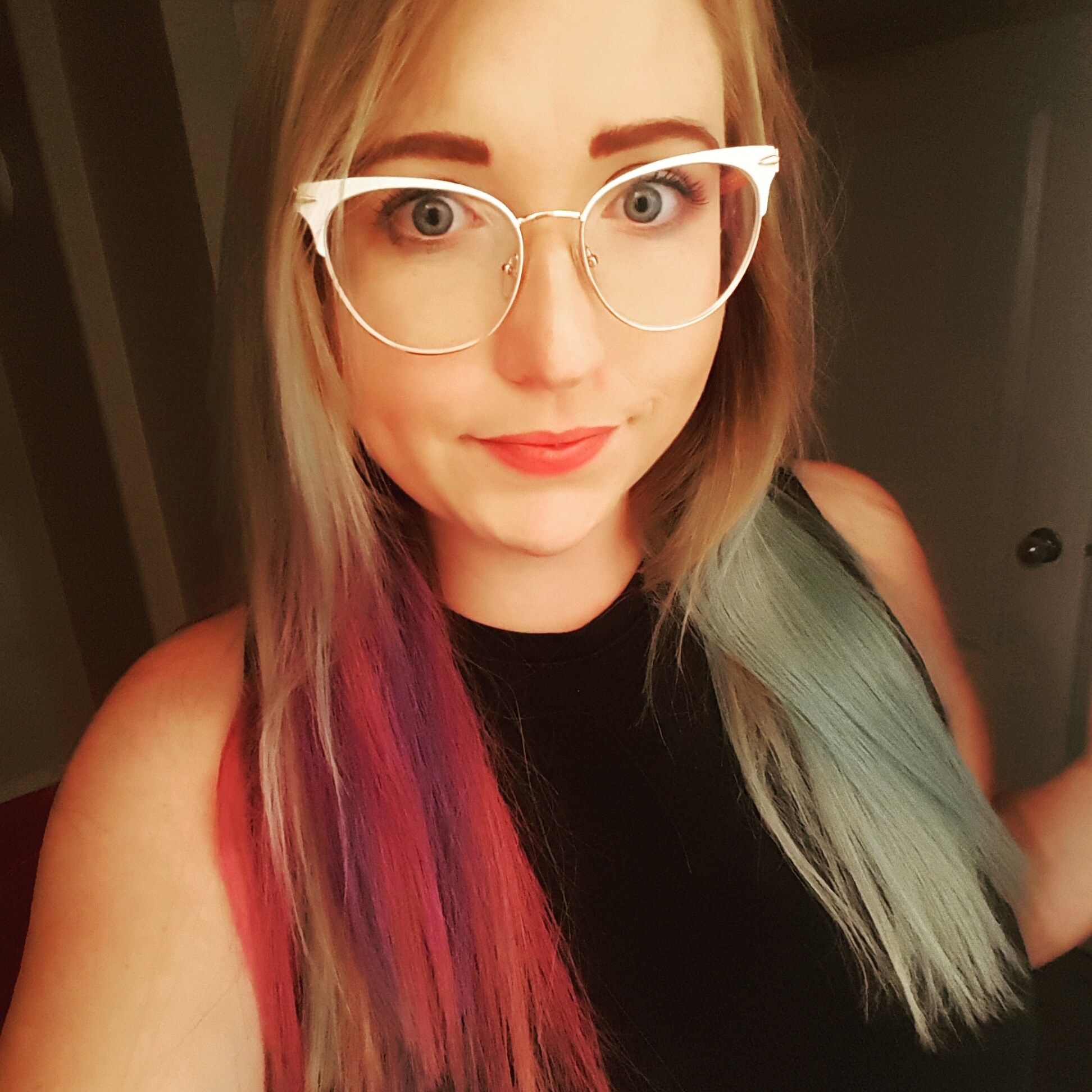 Allie McFarland is the author of Disappearing in Reverse (University of Calgary Press, 2020). She is a bi, white settler originally from Calgary, AB on Treaty 7 territory. She holds an MFA in Writing from the University of Saskatchewan's Department of English, where her thesis, a manuscript on eating disorders that is currently under consideration with multiple presses, was nominated for the College of Arts & Sciences Thesis Award. She is a co-founding editor of The Anti-Languorous Project, which publishes antilang. magazine, soundbite, Good Short Reviews, and the On Editing blog series. Her poetic suite "Lullaby" won the 2015 Dr. MacEwan Literary Arts Scholarship. She is also the author of the chapbook Marianne's Daughters (Loft on EIGHTH, 2018). Allie currently runs a not-for-profit used bookstore on the unceded territories of the Lekwungen people of Vancouver Island.
A video of this panel is now available here.
Interactive Session with Lisa Moore January 23
Join Lisa Moore for an interactive session about writing fiction on Saturday January 23 from 2:00-3:15 pm (SK time).
Creating Characters
Fiction makes all the small moments, individual gestures and micro-decisions that irrevocably alter our characters' lives smash up against the tangled web of complex relations, power dynamics and macro-challenges (conflict!) in the larger, modern world. Fiction asks: what does the big picture, the socio-economic-political miasma in which we are living out our lives feel like for our characters - in their bodies, blood and bones, in the moment and over the duration?
In this workshop, we will ask what it takes to make characters who are as present and alive as the person who jostles past us on the sidewalk, or our siblings or our mother, best friend or beloved. As present as the strangers whom we apprehend wholly in a single piercing glance. As present as the people we think we know inside and out. In other words, characters who are indelible, characters who belong to the reader.
We'll ask how characters are shaped against the particular circumstances in which they live – setting, region landscape or cityscape - and how we make them come alive on the page.
We'll talk about creating multi-dimensional characters, so real and present and viscerally there, they might reach out of the page or out of the computer screen, (or out of the grave?) and pinch the reader on the forearm so hard it leaves a temporary mark, just to prove they exist.
Lisa Moore has written three collections of short stories, Degrees of Nakedness and Open, and Something for Everyone, and three novels, Alligator, February and Caught, as well as a stage play, based on her novel February. Lisa has also written a young adult novel called Flannery.
Alligator and Caught, and her short story collection Open were nominated for the Scotiabank Giller Prize. Her novel February was long-listed for the Man Booker Prize and won CBC Canada Reads in 2013. She is also the winner of the Writer's Trust Engel Findley Award for Fiction and the Commonwealth Writers' Prize for the Canada/Caribbean region. Something for Everyone was long-listed for the Giller Prize, and won the Alistair MacLeod Prize for Short Fiction and the Thomas Raddall Atlantic Fiction Award.
Lisa has studied conceptual art at the Nova Scotia College of Art and Design and is an Associate Professor in the English Department of Memorial University where she teaches Creative Writing. She spends a lot of time in the woods, swimming in rivers and lakes, and writing by the woodstove in the winter.
To register/receive the link for this free event, please click here.
This event will be recorded and shared on the SWG's Youtube channel.